The HR Dept – Rockingham, Kwinana, Peel, provides employment law, human resources and industrial relations support to small and medium sized businesses just like yours in Rockingham, Kwinana, Mandurah and the Peel Region. By choosing to work with us, you'll have access to a team with over 50 years' experience.
What makes The HR Dept different?
We're not a stranger in a call centre possibly based in another state, we're a business owned by locals', who are passionate about helping SME's thrive by offering pragmatic and personal advice to you and your business.
What makes HR Dept different to other HR outsourcing companies is the fact that we provide tailored HR solutions to your business. Not only can we help keep your business safe and legally compliant thereby Preventing People Problems, but we can add value to your business by resolving issues with you when they arise. Our HR Agency is here to help you grow your business through your employees at a fraction of the cost of having an in-house HR department.
Our core offering is a pay monthly, all-inclusive HR Solutions+ service for businesses wanting an ongoing retained service. As a user of this HR service you'll have access to unlimited telephone and email advice. This comes as standard with our Employers Indemnity Insurance; covering costs of any Fair Work proceedings if you've followed our advice from the outset.
Qualified Professionals
Our local and comprehensive approach is simple; we'll really get to really know and understand your business to enable us to find the best and most cost-effective solution. We will advise on what you can do not what you can't do and point out the risks with each option. We are passionate about small businesses, and helping them to navigate through complex employment legislation, rules and regulations. We believe that by outsourcing your HR, you're in a better position to do what you do best and grow your business.
Our services cover everything to do with employing people and will help you prevent people problems or resolve problems when they do occur. The HR Dept Rockingham, Kwinana & Peel can assist you with:
HR Consultancy
Psychometric profiling
Fair work claims
Superannuation
Employee satisfaction surveys
Award interpretation
Employee letters
Team / Staff Handbook
Employment Law
Employment Agreements (contracts)
Policies and Procedures
Recruitment
Training and Development
Leadership and Management Development
Performance Management
Disciplinary and Grievances
Workplace Investigations
Remuneration and Employee Benefits
Payroll
Deed of Releases
Restructuring and Redundancy
Employee Engagement
Organisational Change Management
Absence management
Performance Appraisals
All this is delivered at a fraction of the cost of an in-house HR Dept. So, do you like to feel confident that you're doing all your HR correctly and in the best interests of your business? Do you think your business requires some HR support?
Whether you need regular day-to-day advice, support for a one-off project or you feel your company would benefit for a free no-obligation HR health check, please do get in touch.
Call us for a discussion today on 08 6246 2188
Email us: chris.muir-smith@hrdept.com.au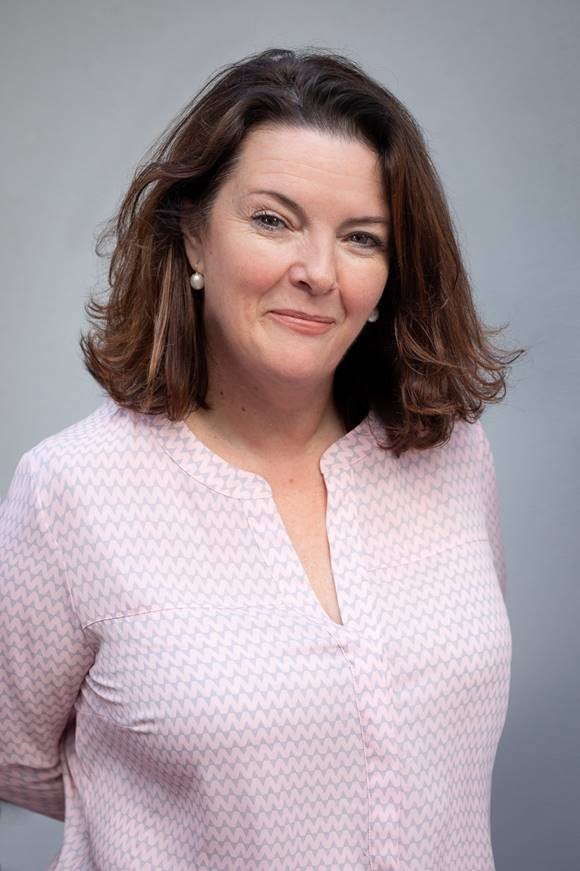 Chris Muir-Smith
Director
Chris has more than 25 years in human resources, with 19 years in senior roles, working with global firms and small businesses, even working with the film producers of the Lord of the Rings trilogy.
Now, having had her fill of corporate culture and long hours on the road, Chris has now set up "The HR Dept Rockingham, Kwinana and Peel" offering her expertise to local businesses.
Chris's motivation to launch The HR Dept Rockingham, Kwinana and Peel, was to provide local and personal HR advice and support, tailored to the specific needs of each business so that they can prevent people problems and ensure a safe and healthy workplace.
The HR Dept is Western Australia's only HR franchise business, meaning Chris's clients will benefit from the expertise of a growing network of specialists based around Australia.
Chris is thrilled to be part of the HR Dept's network. In addition to the company being a respected and established model, she will be able to offer a unique blend of tried-and-tested principles, practices and tools, combined with her extensive knowledge of contemporary HR.
Her consultancy methodology is to work with clients to remove the burden of time-consuming business practices, allowing SME owners to concentrate on their strengths.
She is excited about the opportunity to give back to the communities that she has lived in and supported for a number of years. She believes all local businesses should support their community, her personal mantra is to live, buy, and support local.
As part of Chris's commitment to her local community, she is currently an active member of the Mandurah Districts Rotary Club, while personally supporting a number of local charities.
Chris is also a member of the following local networking chapters:
District 32:
Mandurah
Rockingham
BNI Elite – Kwinana WA
Secret Harbour Business Network
Real Business Support Breakfast Club Rockingham
Declan Power
Human Resources Administrator
Declan has just commenced his HR career, after 3 years of working in frontline customer service roles, most recently working within the Disability sector.
His previous roles have provided Declan with experience that has offered him a great understanding of what is first class customer service, which has helped him develop relationship building capabilities, which ensures he consistency delivers a high-quality service to our clients.
Declan currently provides administrative support to the team, while undertaking study in Human Resources, Sales and Marketing, and Work Health and Safety. Looking for expert HR support?
We can help you focus on your business by taking care of all your human resources needs.
Let us know how we can help or ask about our free initial HR review.
Preventing People Problems
Subscribe to our monthly newsletter
Office Address: Unit 6/7, 279 Pinjarra Road, Mandurah, WA 6210 | ABN 87 629 276 213 ACN 629 276 213
Copyright © 2007 - 2020 HR Franchise Group Pty Ltd trading as The HR Dept Australia