HR and employment law support that puts your business first
The HR Dept are fantastic
The HR Dept have been fantastic in support us on everything from the basics of HR to the strategy, always deliver when needed and are always on the end of the phone in a crisis.
A delight to work with
A delight to work with. They make HR matters simple to deal with. If you are an employer or thinking of becoming one, I can't recommend them more highly.
 
Excellent service
Excellent service, personal, fast and efficient service. Very flexible, helpful and friendly to provide the help I wanted. I would certainly use again and would certainly recommend to anyone
Do you need expert HR services you can depend on?
You've come to the right place.
Whether you need HR services for support with employment contracts, managing disciplinaries or anything else on your journey as an employer, we can help.
Are you thinking of outsourcing HR completely or just need help with a one-off project, our HR services and employment law solutions will support you in achieving your business goals.
The HR Dept monthly advice line provides SME business owners with additional peace of mind to know that they are covered by our employers indemnity insurance.
Find out more about the different ways to work with us so you have more time to focus on your business.
As your local HR Dept we support businesses across Kwinana, Rockingham, Mandurah. How can we help you with our HR services and employment law solutions?
Employers' legal responsibilities
We can provide ongoing advice to ensure that you and your business stay on the right side of employment law.
Free HR review
Unlimited email and phone advice
Insure against employment claims
Difficult employee
conversations
Let us guide you through those tricky situations. We can talk you through the process, or be there in person.
Struggling with poor performance?
Managing ongoing absence?
Worried about dismissing someone?
We will help you get the right documentation in place from the moment you bring an employee on board.
Job descriptions
Contracts and handbooks
Company policies
Read what our clients have to say
"Unfortunately for most of us it's generally a claim that makes you turn to an outside resource such as The HR Dept for help. Thankfully this wasn't the case with us. The help and advice we get is clear and "sensible" always on the ball and very practical with an understanding side to things too."
"Very approachable, and very sensible with their help and advice. Dealing with staff problems is a minefield, and getting worse, but with The HR Dept on board I know I am following the correct procedure to hopefully resolve any problems that may arise."
Invaluable & efficient service
"I have had many queries regarding sick leave, disciplinary procedures and updates to contracts and handbooks. The HR Dept has been extremely efficient in the speed of email queries. The HR Dept is invaluable. I would definitely recommend."
Get in touch with HR Dept Rockingham, Kwinana and Peel and we'll do the rest
Need help with an urgent issue?
You can email us on adminrw@hrdept.com.au, call us 08 6234 1396 or send us your query below.
We are on hand to help both existing and new clients. If you send us a message, we'll call you back as soon as we can.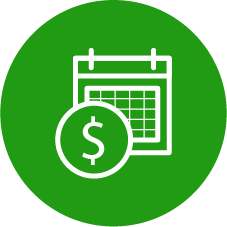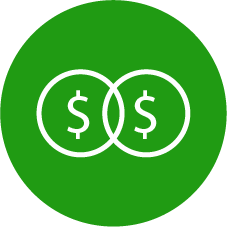 Preventing People Problems
Subscribe to our monthly newsletter
60 Pinjarra Road, Mandurah, WA 6210 | ABN 87 629 276 213 ACN 629 276 213
Copyright © 2017 - 2022 HR Franchise Group Pty Ltd trading as The HR Dept Australia