At The HR Dept we work with a wide range of SME businesses, just like yours. From recruitment to redundancy and everything in between, we can provide you with HR and employment law support every step of the way.
See what some of our clients have to say about working with us.
HR Dept. the name may have you confused as your HR Dept but that is exactly the reason why you should make it yours. A great team that pours their heart and soul into your project regardless of its complexities and gets you and your organisation over the line.
They are meticulous, moral and marvellous, they go through the issues within you company with a fine tooth comb and ensure that the organisational tree is shaken bare of any problems and allows it to flourish. They ensure that they do the right thing by the company and the people they serve and are dedicated to fight for the small folk. Always marvellous to deal with as Chris and the trio of Declan, Savannah and Bronwyn are always there to help you out.
They are great for our little square of Rockingham-Kwinana and Mandurah as they love where they work. Wishing HR Dept and you companies all the success in working with them as they are up for the challenge.
I just wanted to share a really positive experience that I had with this employment agency – HR Department.  I have been in the position where I had been thinking about adding another staff member to my team for about 12 months, and really should have done it sooner as the workload increased too much over the past 12 – 18 months and I have been working far too many hours.  But I put it off thinking I could just push through it.
All of a sudden I had NO TIME to even think about writing an ad let alone interviewing, following up references, police checks ect.  Chris and Simone at the HR Department just did it all for me and also arranged employment contracts and position descriptions for me. I am so relieved now to have found someone who is going to be the right fit for what I need.   👍 I can highly recommend this company. ⭐️⭐️⭐️⭐️⭐️
Chris & The HR Dept consistently provide us with high-level service. They always attend to our queries in a timely manner, and possess current up-to-date knowledge of various legislation to ensure our business is compliant. They've provided amazing support to us in the past, and continue to do so now. We are excited for our continuing business relationship. Thank you team – I couldn't recommend you more!
The HR Dept Rockingham Kwinana and Peel, assisted when I needed to engage local staff. Instead of trying to figure it out on my own, I had professionals guiding me. HR policy is too technical and the chance to make mistakes can get a business owner into trouble. Thanks to Chris and her team. Very much appreciated.
What an amazing service, Chris assisted with hiring two of my staff and has updated up all of our casual and full-time contracts, her service and expert advice has been outstanding 🙂 Great value for money, if you have a small business i highly recommend this service for any HR needs. Thanks Chris 🙂
We recommend Chris and her team to all our clients. Chris's knowledge and resources in the HR space is to be commended. I think her care factor is also worth mentioning, and her ability to sort out other supposed industry experts messes is worth noting. Well done Chris and team.
I can highly recommend Chris, her level of EQ is awesome, her passion and drive to deliver are evident and she has a level of expertise in the human, compliance, industrial components of HR that set her & her team apart from other HR companies.
Chris has been absolutely brilliant helping us navigate our HR issues. She is so down to earth and is a straight shooter. Don't know what we did without her before! Don't hesitate to recommend
I highly recommend Christine Muir -Smith for all your HR needs. Her knowledge and expertise is second to none. A very lovely lady to engage with. You won't be disappointed.
Chris and the team at the HR Department have been fantastic at providing the highest quality of HR services and advice tailored for our small business. Highly recommend!
Superb, friendly and very professional service offering no nonsense straight forward advise. Will be using these guys again for any HR related matters.
The HR Dept Rockingham, Kwinana & Peel provided me with excellent HR advice. I highly recommend them to businesses requiring HR support. Outsourcing your HR can save you time and money.
Employing someone of equivalent experience could cost you as much as 10 times more.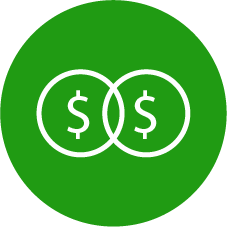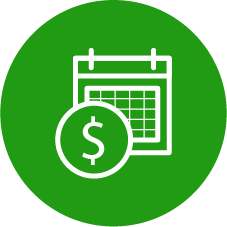 Preventing People Problems
Subscribe to our monthly newsletter
60 Pinjarra Road, Mandurah, WA 6210 | ABN 87 629 276 213 ACN 629 276 213
Copyright © 2017 - 2022 HR Franchise Group Pty Ltd trading as The HR Dept Australia