At The HR Dept we work with a wide range of SME businesses, just like yours. From recruitment to redundancy and everything in between, we can provide you with HR and employment law support every step of the way.
See what some of our clients have to say about working with us.
I cannot recommend Chris highly enough, in my hour of need Chris stood beside me and helped fight my corner.
I highly recommend Christine Muir -Smith for all your HR needs. Her knowledge and expertise is second to none. A very lovely lady to engage with. You won't be disappointed.
Chris has been absolutely brilliant helping us navigate our HR issues. She is so down to earth and is a straight shooter. Don't know what we did without her before! Don't hesitate to recommend.
As a sole trader, It's often hard to find out what to do when it come to HR, we always think it's something only the larger companies have. Well I can tell you that is totally not true, I have my own HR Department with Chris Muir-Smith,
I needed a contract done asap and Chris and her team were wonderful and I can not recommend them highly enough. So if you're a sole trader or small business, you can have a HR team and the bonus is they are very affordable
We recommend Chris and her team to all our clients. Chris's knowledge and resources in the HR space is to be commended. I think her care factor is also worth mentioning, and her ability to sort out other supposed industry experts messes is worth noting. Well done Chris and team
I highly recommend Chris Muir-Smith from HR Dept Rockingham Kwinana and Peel, for the following reasons: She is honest, reliable, professional, experienced, knowledgeable and ethical in all the work she undertakes. Specifically having the HR Dept onboard, while only paying a monthly fee is an incredible cost saving to my practice. Which we didn't understand we could have in place, until we joined the HR Dept. For example, we have now a streamlined HR structure and we now have a far better understanding of our responsibilities as a small business.
I look forward to going over our HR questions with Chris, she also is making me aware of the enormous support and benefit that I have paid for such as insurance, HR policies, handbooks and employee contracts, and so much more. I feel am gaining lot of value with this organisation and it has made my practice much more efficient with regards to HR and workflow. Thank you, Chris for this opportunity to join HR Dept. Outsourcing your HR can save you time and money.
Employing someone of equivalent experience could cost you as much as 10 times more.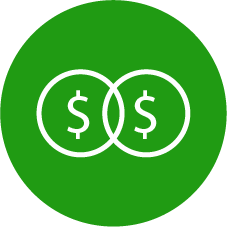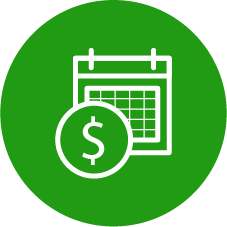 Preventing People Problems
Subscribe to our monthly newsletter
Office Address: Unit 6/7, 279 Pinjarra Road, Mandurah, WA 6210 | ABN 87 629 276 213 ACN 629 276 213
Copyright © 2007 - 2020 HR Franchise Group Pty Ltd trading as The HR Dept Australia