With yea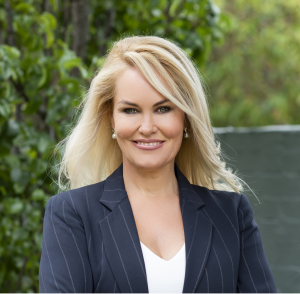 rs of experience in human resources, Amanda Fox is your new local representative from The HR Dept. Her new company is The HR Dept Perth Inner City and will cover Perth, Northbridge, East Perth, Victoria Park, Rivervale, South Perth and Como.
Amanda is excited to offer local business owners outsourced HR advice and support, leaving them free to get on with growing their businesses. "I am passionate about working with small and medium enterprises (SMEs), to get to know the business develop ongoing relationships with the stakeholders and to partner with them to grow together overtime" she said. "I am also excited about my own business growth to start employing staff while remaining focused on my goal to achieve a work-life balance for me and my family."
Amanda's experience in cludes being HR manager at JGC Oceania and 12 years at Emirates Airlines during which time she partnered with key stakeholders in multi-cultural and multi-faceted environments to coach and mentor staff, enabling them to achieve the required business out-comes and follow company policies and procedures. Now she is looking to transfer her experience for the benefit of local, growing businesses within her territory of operation. Amanda said having a young daughter, the flexibility of The HR Dept model was also important to have flexibility in my work, to allow me time for school pickups and drop-offs, as well as events when she starts school" she said. "I also felt that being a working mother is some-thing I want, to be a positive role model for my daughter. Having come out of a corporate role, I realised that this was not going to be easily achieved in the corporate world or typically working for someone other than myself – enter The HR Dept".
The HR Dept launched in Australia in the autumn of 2017, based on the success of a British model, which started franchising in 2005 and now has 75 franchisees serving more than 6000 SMEs in more than 100 territories in the UK, Ireland and Australia.
Managing director Gemma Tumelty said The HR Dept was unique in offering highly expert outsourced advice and support at a price which even a start-up could afford. "We aim to help businesses across Australia grow and thrive through good people practices, in turn helping the communication they are based in to be productive and successful," she said. "The HR Dept is also Australia's only HR franchise, so provides the first opportunity for HR professionals to set up their own franchise business. "Through excellent franchisees like Amanda, we can meet the real need for in the market place for a practical and professional offering" Call 6246 2166.