HR Dept has appointed its first franchisee in Queensland, bringing the total number of franchisees in Australia to 11.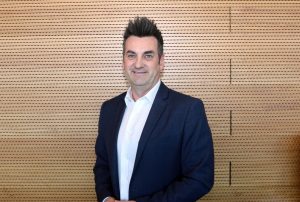 Franchisees are spread across Western Australia, New South Wales, Victoria and now Queensland.
New franchisee Gerard O'Donoghue takes on the Moreton Bay territory.
Pia Engstrom, managing director HR Dept Australia, told Inside Franchise Business Executive O'Donoghue is a perfect match for the business.
"Gerard is the perfect fit as apart from previously coming from a senior HR position in corporate he has run successful businesses and franchises. Gerard is willing to listen, learn and follow the advice of the subject experts which ultimately will lead to success," she said.
O'Donoghue's repertoire of HR skills and capabilities are broad however his strength and passions include business improvement, employee capability and performance, employment contracts, organisational design, change management and employee relations.
A number of developments in HR legislation will impact small business, he said.
"One example is the recent introduction of the portable long service leave scheme (for casuals) in Queensland and this is a factor for SMEs operating in the community care sector; at 1.35% of hours worked, this is a significant financial burden to carry having regard to the fact that it applies to casual staff," he said.
"I am convinced more than ever, that so many businesses (small and large) are doing it tough and have faced increasing challenges with their workforces during the pandemic. I know I can make a difference so I am naturally looking forward to doing so and achieving my own goals in the process."
Engstrom, a Western Australian franchisee with HR Dept who took on the Australian licence in 2020, said she is targeting further growth in the Queensland region with a focus on Aspley, Beenleigh, Brisbane CBD, Currimundi, East Brisbane, Everton Park, Ipswich, Logan, Maroochydore, Morningside, Sunnybank, Surfers Paradise, Tweed Heads.