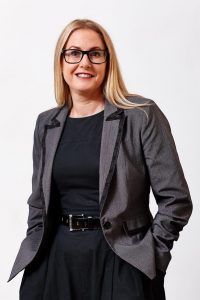 Pia took over the ownership and running of the HR Dept Australia franchise in October 2020. Her first objective was to maintain the status quo, whilst a consultant conducted a franchise review, including conversations with franchisees, on the HR Dept model, franchise and franchisor profitability.
The review highlighted areas for change to put HR Dept in line with best practice in the franchising industry.
One initiative, the Franchisee Forecast and Activity Tracker allows franchisees to work backwards from the revenue they would like to achieve, showing them how certain actions can get them their required financial outcome."
It's been a year of exceptional revenue growth for the business, with the average franchisee revenue increase 113 per cent last financial year.
Another achievement was holding the first two-day HR Dept conference, with sessions on leveraging the brand, building relationships for growth, the Franchising Code of Conduct, introducing the franchise advisory council, building a robust and
profitable territory.
To handle the challenges of the pandemic, a Covid taskforce was set up; HR Dept froze the monthly management service fee for three months to compensate the participating franchisees for helping and supporting the network.
Pia arranged for an employment lawyer to produce documentation so that franchisees could better support their clients, and this also gave them an additional revenue stream.
Pia is a WA committee member for Women in Franchising, has written articles educating readers not only on HR but also the franchising sector and advocates for business ownership and franchising on social media.
She has co-founded a franchisor networking group in Perth, and as a new franchisor felt it important to upskill. Pia has attended online training courses, and kept abreast of relevant articles and blogs to help her emulate the best franchisor leaders in the industry.