Introduction: Another federal election campaign is upon us, with a poll date set for May 21st. For HR practitioners, this often means it's time to get ready for change. The Australian Chamber of Commerce and Industry has called on the next Federal Government to "Back Australian Business".
In a media release, the ACCI said that the campaign seeks to address three priority issues:
Ensuring all businesses and the Australians they employ have access to the skills to grow Australia's prosperity now and into the future.
Boosting labour force participation, enabling Australians who want to work to get into jobs.
Taking the pressure off small business by reducing the regulatory and compliance burden, easing cash flow pressures, and boosting growth and employment opportunities.
News: The Victorian Chamber of Commerce and Industry (VCCI) has launched an all-in-one HR review, documentation and support package to get businesses on track. In a media release, the VCCI said that the inspiration behind the product is based on employers' experiences with compliance.
News: The Federal Government has launched the National Workforce Strategy 2022-2027, which seeks to ensure sector-specific workforce plans that would equip Australians to take up available work and remove barriers to participation.
News: The Australian Council of Trade Unions (ACTU) has made its closing arguments before the FWC's hearings that would assess the need for 10 days of paid family and domestic violence (FDV) leave. The move is part of ACTU's efforts to ensure that all workers have access to the said leave under the National Employment Standards.
News: The Office of the Work Health and Safety Prosecutor (OWHSP) of the Queensland Government recently announced an individual's first conviction for industrial manslaughter since the offence's enactment in 2017.
News: Nearly half of Australian employees say they feel burnt out, according to the latest Employee Sentiment Index from ELMO. The number of employees suffering from burnout during the first quarter of 2022 is over 10% higher than the 34% reported in the same quarter last year, according to the report.
---
Workers' Comp and COVID. What's Changed?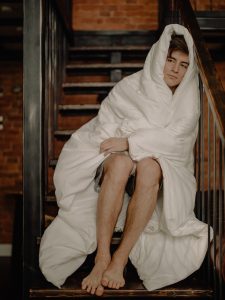 Since the pandemic began, there have been around 3,000 COVID-19 related workers' compensation claims across Australia.
In Victoria, the total cost of claims to date is $7.2 million, and the future estimated cost of these claims is $25.2 million. There have been three accepted claims of death. New South Wales has paid out $7.8 million for COVID-related workers' compensation claims.
NSW's State Insurance Regulatory Authority (SIRA) recently estimated that up to $638 million could be paid out over the next 12 months in workers' compensation for COVID cases. SIRA revealed there had been 1,871 claims for workers compensation since the pandemic began in 2020, through to 15 October 2021.
A worker can put in workers' compensation claim if they feel they became sick, injured or diseased during, or caused by, employment. COVID-19 is likely to be considered under the disease provisions of the Safety, Rehabilitation and Compensation Act 1988. For a disease to be covered, it must be contributed to, to a significant degree, by the employee's employment.
If an employee catches COVID-19 at work, they can make a claim for workers' compensation, which operates under a no-fault principle. Each Australian State has slightly differing workers' compensation schemes.
It may be difficult to determine that employment was a significant contributing factor to catching COVID-19. Each workers' compensation claim is considered individually to assess the circumstances and evidence.
To protect yourself from legal action, it's important to comply with all public health orders. If there is any uncertainty, seek legal advice before making any decision.
Would you like help in ensuring your employees are protected as much as possible from COVID-19? The HR Dept can help put policies in place.
---
What is Toxic Positivity and Why is it bad for Business?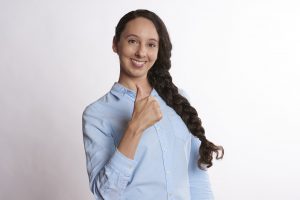 Positivity can be great for business. From collaboration to problem solving, a positive outlook is a desirable attribute to have.
What is toxic positivity?
Toxic positivity refers to excessive positive thinking. It is the assumption that a positive outlook should be sought no matter how difficult or painful a situation may be.
The trouble with this is that it can invalidate problems and leave little room for discussion; thus, resulting in real problems or painful emotions being ignored.
In response to toxic positivity, a person may shutdown and avoid voicing their concerns. This can leave them feeling isolated which can have a negative impact on mental health. It also means that opportunities to resolve people problems can be missed, leading to potentially risky HR situations in the workplace.
Approaching negativity or other difficult situations in the workplace can lead to some emotionally fuelled conversations with staff. If you need a hand to communicate confidently, give us a call.
---
Employee vs Contractor: Put a Solid Contract In Place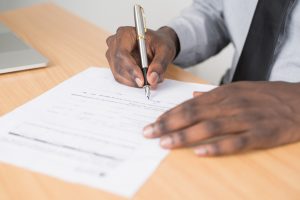 A recent ruling in the High Court of Australia has called into question the difference between an employee and a contractor.
In the case of ZG Operations & Jamsek and CFMMEU v Personnel Contracting, the High Court considered the written contract as paramount in determining whether an individual is an employee or contractor. The High Court held that the written terms of the agreement between the parties is the primary factor when determining whether a worker is an employee or contractor.
To ensure you are legally covered, employers should:
Ensure the arrangement is articulated in writing, with a contract that sets out the rights and obligations of the parties.
Review existing contractor arrangements and contracts.
As an employer, it's important to have a written contract that clearly and appropriately reflects the true nature of the relationship between the employer and employee. If you'd like help drafting contracts, get in touch.
---
Supporting Employees through uncertain times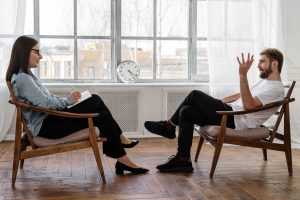 Russia's devastating invasion of Ukraine and the ongoing humanitarian crisis have sent shockwaves worldwide.
To help employers, we have highlighted some pointers below.
Increase communication with employees
Increased communication during this time will help you to identify early on if an employee needs your support.
Signpost mental health resources
All employees can benefit from an Employee Assistance Programme providing mental health services. It can be helpful to circulate the details if you have one to remind employees of the help that is available to them.
Taking proactive steps to make a difference can bring your team together and help them to stay positive.