Firing casuals – what you need to know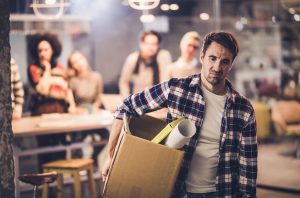 Hiring, managing, and dismissing casual employees is more complicated than you may think. To ensure you are safe from unfair dismissal claims, you need to be aware of the ongoing changes to what defines a casual employee.
Defining 'regular and systematic'
Earlier this year Bed, Bath and Table was found to have dismissed a casual employee unfairly. The case led to the Full Bench of the Fair Work Commission (FWC) clarifying the meaning of 'regular and systematic' to qualify whether a casual employee is protected against unfair dismissal in the Fair Work Act 2009 (Cth) (Act).
When looking at whether a casual employee is working on a regular and systematic basis, the Full Bench determined that it is the 'engagement' itself that must be 'regular and systematic', not merely the hours and days worked.
In the case against Bed, Bath and Table, the employee had worked consistently for three days a week; however, the hours and duration of each shift varied greatly. Based on this information, the FWC concluded that the employee's work was regular and systematic. Because of this, it was determined that she had worked the minimum employment period of six months of continuous service and was, therefore, entitled to protection under the Fair Work Act.
Rostering arrangements matter
Another recent claim of unfair dismissal (this time against MAS Australasia Pty Ltd) in which a 'fly-in-fly-out' (FIFO) casual applied for unfair dismissal, has highlighted the role of rostering in defining whether time-off counts towards continuous service or not.
In this case, the rostering of work and non-work periods formed an integral part of the work cycle and, therefore, counted towards the calculation of continuous service.
Both cases put a spotlight on the fact that casual employment can be complex and does not necessarily come with immunity from unfair dismissal claims. Make sure you understand your employee's entitlements (under their awards, enterprise agreements and the Fairwork Act) to ensure your practices meet your obligations.
For support and advice regarding casual employment and staff performance, contact The HR Dept.
---
How to protect your workplace against coronavirus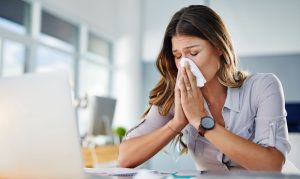 The Coronavirus (COVID-19) has had an enormous impact on our supermarkets and, chances are, you'll feel the uncertainty in the workplace as well.
Following sensible hygiene practices can help reduce the spread of the Coronavirus at your workplace;
Ensure staff have a clean place to wash their hands with hot water and soap and encourage them to do so … OFTEN
Supply hand sanitiser gel and tissues
Remind staff to cough into their elbow, not their hands
Increase your general cleaning routines for surfaces such as door handles, handrails etc.
Communicate openly and regularly with your people. Provide the latest information from reputable sources e.g. health.gov.au and listen to their concerns.
If you haven't already got one, develop a business continuity plan and regularly review it as the situation changes. Consider what functions/roles are essential and what can be changed or stopped for a period of time.
Test your systems and infrastructure so you know whether people can work remotely if required.
We advise you suspend non-essential international travel to high-risk countries. If travelling abroad, staff should practice good hygiene. Encourage them to use disposable gloves in public places and to take hand sanitiser to reduce the chances of infection.
While away and upon their return, encourage them to monitor their health. Get them to seek medical advice and diagnosis if they experience symptoms while travelling or within 14 days of returning to Australia.
For the latest travel advice, see SmartTraveller.
---
Navigating remote working option in uncertain times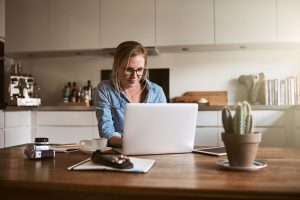 Like it or not, remote working is here to stay; it can even be a drawcard in the recruitment process. A 2020 report on the state of remote work by Buffer and AngelList, shows working from home can be beneficial for employers and employees.
To optimise home working, employers should make an effort to keep employees involved and engaged. Make sure you have easy and open lines of communication to help colleagues connect.
Remember to track productivity, such as measuring task completion, to ensure workers don't slack off. Have processes in place and clear communication should they not be meeting their targets.
A WFH (Work From Home) policy and process can help both with managing productivity and in times of disaster, such as the recent bushfires, floods and the impact of the Coronavirus outbreak.
For assistance in developing your own Work From Home policy so you're prepared for any workplace interruptions, contact The HR Dept.
---
Respect@Work: What the report means for you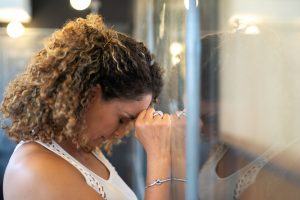 Movements such as #MeToo and #LetHerSpeak have sparked global discussions about sexual harassment. Added to this, the 2018 national survey on sexual harassment at work by the Australian Human Right's Commission (AHRC) found a significant increase in sexual harassment in the workplace with:
One in three people in the last five years have experienced sexual harassment in the workplace including sexually suggestive comments, requests for sex, indecent exposure and leering behaviour
Less than one in five made a formal complaint.
Bolstered by the need for reform, Federal Sex Discrimination Commissioner, Kate Jenkins, initiated a ground-breaking, world-first, national inquiry into sexual harassment in the workplace. The resulting report titled Respect@Work, was released just before International Women's Day. It has important implications for employers.
The report outlines the impact of sexual harassment at work for both individuals and business. If left unaddressed, it can damage a person's mental and physical health and result in costly fair work claims. The report conservatively estimated that sexual harassment cost the Australian economy around $3.8 billion in 2018.
The 55 recommendations put forward in the report to address pervasive sexual harassment in the workplace include the introduction of a 'stop sexual harassment (SSH) work order" in the Fair Work Act. These changes will make sexual harassment 'conduct amounting to a valid reason for dismissal in determining whether a dismissal was harsh, unjust or unreasonable' in the Fair Work Act.
Jenkins calls on "all employers to join in creating safe, gender-equal and inclusive workplaces, no matter their industry or size. This will require transparency, accountability and leadership. It will also require a shift from the current reactive model, that requires complaints from individuals, to a proactive model, which will require positive actions from employers".
For advice on how the report could impact your workplace culture, contact us.
---
Employee mocks management and gets away with it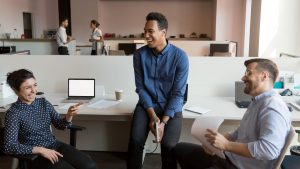 Who would have thought that being a larrikin could be problematic? Last month, BP was ordered to reinstate an employee after he was fired for mocking management in a Hitler meme. Say what? The Fair Work Commission (FWC) found that the employee had shared a private joke among mates out of office hours and had seven years of 'unblemished work' for the company.
To avoid claims of unfair dismissal in situations like these, where there's a fine line, any instances of misconduct must be addressed by following the right procedures. Don't know how to ensure you have it covered? The HR Dept is here to help.