5 Tips to attract & retain great staff – even on a shoestring budget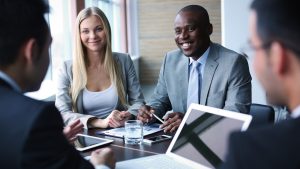 Findings from the latest Randstad Employer Brand research show the biggest motivator for Australian employees is money.You might be wondering, then, how to keep employees motivated when your budget is already stretched to the limit.
The good news is, there are plenty of ways to keep your staff happy and keen to stay with your organisation.
Offering flexible work can be a powerful incentive. In fact, 84% of Australians say they would turn down a job that didn't offer it. Employers, therefore, are increasingly adding flexible work to their talent attraction and retention strategies.
"Flexible work is considered by many to be the new norm for any business that is serious about productivity, agility and winning the war for top talent," Damien Sheehan, head of IWG in Australia, told Human Resources Director magazine.
Flexible work can include working part-time in a satellite office, co-working space or working from home. It also includes working outside the usual weekday hours.
Aside from flexible work, there are various other ways to keep employees content and loyal. Some other incentives include:
1. Training – offering on- and off-site training not only builds your people's capabilities, it keeps them happy.
2. Recognition – this simple strategy is a highly effective way to reward your staff. But carefully consider how you go about it. Some people prefer quiet praise while others will relish recognition in front of their peers.
3. Health and wellbeing rewards – investing in your workers' health proves you value them, plus boosts productivity and reduces sick leave. Ideas include gym memberships, yoga classes and mental health supports such as counselling.
4. Food – everybody loves to eat, so this incentive has universal appeal. Simply take the team out to lunch or organise food from each team members' favourite cuisine or country of origin.
5. Charities and volunteering – allow time off for staff to work on passion projects or give a donation to a charity of the employee's choice.
The HR Dept are experts on staff attraction and retention. Contact us for advice about becoming an employer of choice for top-performing talent.
---
Fully Sick! How to handle workers misusing leave entitlements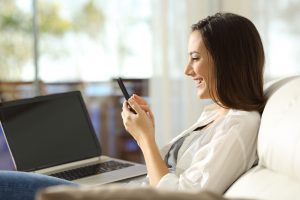 The "sickie" may seem to be enshrined in Australian culture, but it's costing the economy $34 billion per year.
Public holidays are a particular problem. New research from the Australian Payroll Association found that 85% of businesses say employees take sick leave around them with payroll managers expressing concerns about this misuse of sick leave.
Another well-known 'trick' is employees using up their sick leave just before they quit or are fired. Some are reportedly using their doctor to legitimise taking leave that won't be paid out on termination.
While some staff – such as those with chronic illnesses – are taking leave for legitimate purposes, others are abusing the system. Employers having this problem need to get to its root cause and consider what they can do to better engage their staff.
The HR Dept can provide expert advice on making your workplace more engaging and provide guidance on how to deal with staff who are misusing their leave entitlements.
---
Got the booze blues? What to do when alcohol consumption affects your workers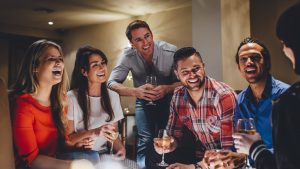 A drink with colleagues after work is one thing, but what if your team has a boozy night out that affects their work the next day?
Research reported in the Medical Journal of Australia found one-third of Australian workers have experienced negative effects from their co-workers' drinking. 3.5% reported needing to work extra hours to cover for their hungover colleagues.
This extra work is estimated to cost the Australian economy $453 million annually.
Aside from the financial cost, alcohol can have significant health and social costs for workplaces. An employee may be affected by alcohol at work due to a hangover or ongoing intoxication after a big night of drinking.
This can be an occupational health and safety issue when it affects a person's judgment, coordination, motor control or alertness. It can also lead to heightened risk of injury and illness.
Intoxicated staff might be rowdy and rude to other team members, creating an atmosphere of hostility that lasts well beyond the night out. Impaired judgment might lead to behaviours that cause irreparable reputational damage.
Nobody forgets the boozed-up employee who groped the boss's partner or lap-danced their colleagues. Worse still, intoxicated staff could get seriously injured.
If your team is on a night out sponsored by your organisation, the damage to your brand caused by the behaviour of your employees could be irreversible. Employers have a legal duty of care to ensure a safe and healthy workplace for their staff which includes out-of-hours work events.
To avoid issues like these, The HR Dept can help you develop policies that clarify workplace expectations around alcohol use. If you already have a problem in your team, we can help you manage it without ruffling too many feathers. So get in touch.
---
Toy salesman finds alleged worker exploitation no fun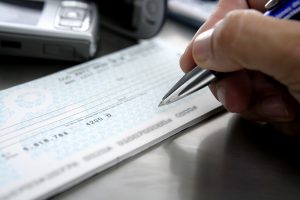 For the first time since they came into effect in September 2017, the Fair Work Ombudsman (FWO) has used Protecting Vulnerable Workers laws.
Melbourne man Eyal Israel (and his company), are about to face the Federal Circuit Court. Allegedly, Eyal paid eight workers unlawfully low rates – and didn't pay some at all – for their work at Uncle Toys pop-up stores in various shopping centres.
Under the laws, the maximum penalties for serious contraventions are $630,000 per breach for a company and $126,000 for an individual. These are 10 times higher than for traditional contraventions.
The FWO also used new reverse onus of proof provisions. These require employers to disprove underpayment allegations in Court if they have failed to adequately comply with time-and-wages records and pay slip obligations.
Don't risk a run-in with the FWO. Contact the HR Dept for accurate and up-to-date advice about all things pay-related.
---
Why connected staff are more productive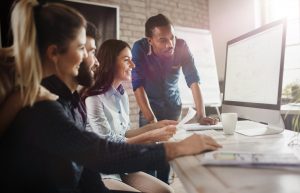 Humans are wired to belong – even in the workplace. A lack of connection with others can lead to feelings of isolation and effect a person's mental health. It can lead to serious problems and is one of three factors to affect those at risk of suicide.
A sense of belonging is important for good mental health and can also boost loyalty and productivity. University of Queensland research shows employees who feel part of a group report increased positivity, motivation and overall health.
Leaders can improve productivity and wellbeing by creating a shared sense of purpose.
For guidance on how to create a collaborative workplace culture, contact The HR Dept.