4 New year's resolutions to kick start your business in 2020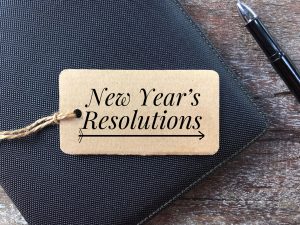 January is the month for new year's resolutions, so why not extend your focus and set clear goals for your business as well? Here are four great new year's resolutions to consider for 2020.
1. Review your contracts, policies and procedures
Times change, making older policies, procedures and contracts out of date. By ensuring they reflect any changes in your business, the law and employee positions, you can prevent future problems.
If you feel overwhelmed by the thought of all that paperwork, don't be. Choose the policies, procedures and contracts that matter most to your business. Then start with those. The most common policies and procedures for businesses to focus on are:
• Code of conduct
• Privacy
• Annual leave and leave requirements
• Working conditions
2. Review performance management
Maximising employee performance is a no brainer. Start managing performance during probation and continue for the term of their employment.
Employee appraisals are a great measurement tool to identify and deal with underperforming employees. They're also good for business. If poor performance is ignored, it can negatively impact customer service, profit and culture. Conducting regular employee appraisals gives you an opportunity to address performance issues before they get out of hand.
If the thought of performance management makes you break out in a sweat, why not consider outsourcing it or investing in additional training? We offer training programs for managers and employees or we can assist you to manage all aspects of employee performance so you don't have to go it alone.
3. Focus on employee retention
One of the best ways to boost employee retention is by having meaningful employee benefits. Flexible working benefits have been proven to improve employee retention. They include things like flexible start and finish times, offering part-time work, the option to work at another location or a combination of these. When considering employee benefits, choose the options that will work best for your business.
4. Invest in a training and development plan
Training can feel like a catch 22 – if you train employees, they leave for greener pastures; if you don't, they stagnate. It doesn't have to be this way. With the right policies in place, ongoing training and development can boost productivity and improve employee retention.
Consider creating an employee training and development plan that identifies future skills gaps and then upskills staff through regular training that works around your busy operational schedule.
To explore setting reasonable and meaningful people management goals for your business, talk to The HR Dept today.
---
Employee exhaustion and the knock-on effect of bad leadership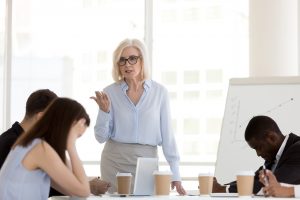 Employee exhaustion is officially a thing. The World Health Organisation (WHO) recognised employee exhaustion as a chronic workplace stress in 2019. Not only that, it seems 'bad leadership' can contribute to workplace stress.
Bad leadership can come in the form of incompetence, abusive practices, poor management skills or questionable ethics.
In terms of your bottom line, employee exhaustion can cost your business between 20 – 50% of your turnover. The signs of employee exhaustion include:
● Feelings of energy depletion or exhaustion
● Increased mental distance from one's job
● Feelings of negativism or cynicism related to one's job
● Reduced professional effectiveness
How do you ensure your leaders aren't causing employee exhaustion? Psychometric testing is a proven, scientific method for analysing the attributes of your leaders (and it's cost-effective). We offer Psychometric testing to help you determine whether the people in your business have the right leadership qualities.
Ensuring you have the right people leading your business makes perfect sense. Call The HR Dept to get started.
---
Are employee financial problems affecting your bottom line?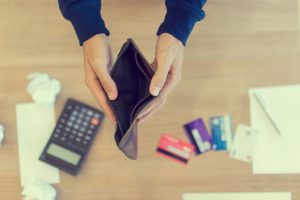 Research shows when employees are experiencing financial stress, productivity drops. It can also cause presenteeism, low morale and absenteeism. These will all impact the bottom line of your business.
On a personal level, financial stress can negatively affect an employee's mental and physical health.
In a nutshell, not addressing an employee's financial wellbeing is bad for business.
What can you do to help?
Implementing a financial wellness program can make all the difference and it doesn't need to be expensive or complicated. Simple things you can do include:
● Placing information on a staff noticeboard or sending an email to all staff about external resources such as the free National Debt Helpline and counselling services.
● Being aware of the financial impact work social activities can have. Look at creating flexible options for social events that support financial diversity.
● Be mindful that financial issues are sensitive. Tailor your support to take into account the embarrassment some employees may have about discussing their financial situation.
● Look at your employee benefits mix. Which benefits will help employees who are suffering from a lack of financial wellness?
● Check whether your default superannuation fund provides any additional employee benefits like information sessions and financial planning.
For advice and support on how to include financial wellness in your health and wellbeing program, call The HR Dept today.
---
Many employees don't feel heard, do yours?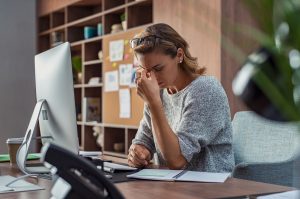 Research shows having a regular feedback loop with employees has many benefits including:
• Greater employee engagement
• Reduced staff turnover
• Improved employee performance
Ultimately, all these things will positively impact your business so perhaps it's time to implement regular employee surveys to give your staff a voice?
Creating regular feedback surveys may feel daunting and sound expensive, but that doesn't need to be the case. We offer a cost-effective survey service to make sure your employees feel heard. Call The HR Dept today to discuss how you can implement employee surveys in your business.
---
Bushfires causing hazardous commute. What can you do to help?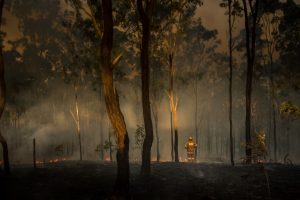 As you'd be aware, bushfire smoke is creating hazardous air pollution. On some days, our air quality has taken us to the top of the list of cities with poor air quality.
The smoke is causing great concern for many employees and affecting the health of some. While P2 masks can help, they're a poor alternative to avoiding the smoky commute altogether.
We recommend you give employees the choice of working from home if it's feasible for your business. If you're in an industry such as retail or catering where it's impossible, consider the effects of the commute and do what you can to mitigate the risks for both you and your staff.