Introduction: The UK is embarking upon a trial of a four-day working week. Dubbed as the biggest-ever trial of a four-day week in the world, more than 70 companies have signed up for the UK pilot programme, coming from over 30 industries.
Employees who are a part of the pilot programme will still receive 100% of their pay for 80% of their time, "in exchange for a commitment to maintain at least 100% productivity".
It's a fascinating six-month trial, which we'll be watching closely here in Australia. Could it change the face of employment forever?
News: The minimum wage was increased by 5.2 per cent from July 1, to $21.38 an hour. Workers on award rates will go up 4.6 per cent, with a minimum $40 weekly increase for workers on award rates below $869.60 per week. The Fair Work Commission said its decision will affect more than 2.7 million workers, as well other employees on enterprise agreements and other pay settings.
News: A Victorian transport company has been fined $300,000 for "failing to provide a safe system of work" and $150,000 for "failing to provide information, instruction or training".
The case against the company arose from a tragedy in May 2018 when its company truck driver died when his vehicle rolled.
News: A recent decision from Fair Work Commission has confirmed the ruling that employees cannot insist on a remote working arrangement when the employer's needs are reasonable to have them work on-site.
News: Costco Australia has been accused of asking confronting and intrusive interview questions, such as:
"I often look at people I know very well, like family, and forget who they are."
"I feel some happiness seeing famous people being humiliated."
"When I read a millionaire has lost their money, I feel slightly happy."
"Often, I cannot swallow."
"I deserve free money."
"I have wet, sweaty hands."
The questions are said to be part of a pre-employment assessment questionnaire created by Superemploy.
News: In mid-June, the ACT Government tabled "The Better Regulation Report" in the Legislative Assembly, which aims to map out its agenda to make it "easier to start, run, and grow" a business in the State.
News: The New South Wales Government is set to increase the public sector wage cap to 3% this financial year. The new wage policy is expected to cover public sector employees including nurses, teachers, and paramedics.
---
Managing Workplace Friendships In Your Business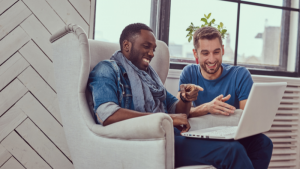 In a small business, it can be easy for employees to connect with co-workers, giving workplace friendships a chance to develop and flourish.
To reap the benefits, but also reduce the potential risks associated with workplace friendships, we thought a few helpful tips might come in handy for employers.
Helping workplace friendships to thrive in the time of hybrid
Businesses that are continuing to work remotely or adopting a hybrid model of working, which includes some time in the office and some time elsewhere, may benefit from suggesting a social calendar for the team.
Establishing ways to keep employees focused
If you're concerned about clique-like behaviours affecting the rest of your team, consider if there might be opportunities for employees to work with colleagues they have not collaborated with in the past. If you get some pushback, you'll want to investigate further to see what's really going on.
If you're dealing with a friendship gone sour, or even just a clash of personalities which can have a big impact in a small business, you may need to step in and mediate.
Keeping it professional
There might be times when you yourself have formed a friendship with an employee. Whilst this can make the workday more appealing, it's best to keep things professional. You'll want to avoid any situations that could look like favouritism and be mindful of the example being set for the rest of the team.
Need help establishing boundaries on friendships in your business? Don't forget HR Dept are here to help.
---
A Guide To Celebrating NAIDOC Week At Work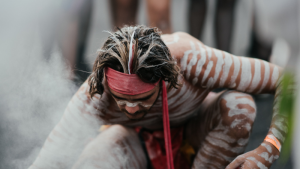 NAIDOC Week 2022 will be held from Sunday 3 July to Sunday 10 July with the theme, "Get Up! Stand Up! Show Up!" Now's your time to get your workplace involved!
It's the perfect opportunity to establish a protocol of commencing all meetings and events with a Welcome to Country or an Acknowledgement of Country.
You could also place an Acknowledgement of Country at the entrance to your workplace.
Take the opportunity to start a discussion about Reconciliation.
Host a community barbecue or lunch, along with a flag-raising ceremony or smoking ceremony.
Display the NAIDOC poster or some indigenous art in reception areas.
Learn more about the land your office is on. View a map of Aboriginal Australia to find out which land you are on: http://nationalunitygovernment.org/pdf/aboriginal-australia-map.pdf
For more ideas or to register an event, visit www.naidoc.org.au
---
Preventing HR Headaches At Your EOFY Party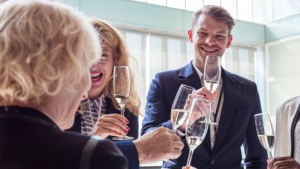 With the news that the Fair Work Commission has upheld the dismissal of a Westpac employee for out-of-hours conduct, it's a good time to think about how you manage staff gatherings.
If you're planning an EOFY gathering for your team, it's worth letting your employees know about expected standards of behaviour. Also, have systems in place to prevent any issues arising.
Implement policies and procedures
Every company should already have a Sexual Harassment, Bullying and Discrimination Policy in place. Ensure employees are aware of these policies and procedures.
Nominate a manager to remain sober and offer supervision
At least one senior staff member shouldn't drink alcohol, in order to supervise employees and monitor behaviour. 
Send a memo out to all staff
Prior to the event, email all employees to remind them of company policy and procedures.
---
Planning Ahead For The New Financial Year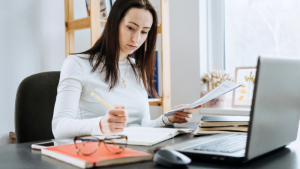 The effects of staff shortages, increased business costs, supply chain issues and loss of revenue are still being felt in the wake of the COVID-19 pandemic.
A recent update from the Australian Bureau of Statistics notes that over half of all businesses are operating with increased business costs.
So while this is front of mind, it's a good opportunity to review, plan and prioritise your business goals for the new financial year as well as ensuring you're adhering to your obligations as an employer.
Below are some things to consider as you plan for the Financial Year 22/23:
National minimum wage increase
Possible government incentives you may be eligible for
Getting payroll processes in shape
Upcoming super changes
Employees who may be eligible for Casual Conversion
As always, we are here to help. Reach out to the professional team at the HR Dept for all your HR needs