Introduction: As the Omicron-variant of COVID-19 spreads across the country, employers are learning to adjust to a workforce that is constantly changing. Some workforces are returning to the office, while others have embraced a hybrid way of working. Employers are responding to vaccination mandates, isolation guidelines and the threat of illness in the workforce. HR is now, in 2022, more crucial than ever, as the employment goal posts change on an almost daily basis. As always, the HR Dept is here to help with any issues that arise in your business.
News: Delivery drivers in New South Wales are to be paid a minimum wage by their employers following a decision from the NSW Industrial Relations Commission. The ruling makes owner-drivers of vans with a carrying capacity between 1.5 and three tonnes eligible for the minimum rate of pay starting $27.83 an hour in March, before rising to $37.80 by July 2025.
News: WA's Industrial Magistrate has imposed penalties against an employer who asked an employee to return the payment for entitlements due to the latter for underpayment.
News: A new bill has been read in the senate that would amend the Fair Work Act 2009, requiring the pay rate for certain labour-hire workers under modern awards to be "the same or greater" as directly employed workers.
News: A new labour reform gives Belgians the option to ask for a four-day work week trial with longer weekdays for six months, with the option to extend if the arrangement works for them.
News: Australia Post is set to appoint a chief mental health officer. The role of the chief mental health officer will be on the "development of evidence-based, practical and engaging organisational development solutions to drive continued improvement in workplace psychological health".
News: New South Wales is to carry out a Women's Economic Opportunities Review. The review will be conducted by the government and supported by an Expert Reference Panel. Sam Mostyn AO, president of Chief Executive Women, will chair the panel.
---
Managing Introverts and Extroverts in the workplace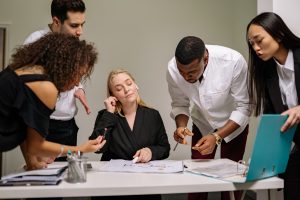 They may not be as noticeable as other characteristics such as age, sex or race, but understanding personality traits is an important part of creating an effective team.
As with other forms of diversity, blending different personality types successfully into your business can give you a competitive advantage, not to mention enhance your workplace culture.
If your team does clash, it may be time to explore personality types and modify your management.
Extroverts get their energy from other people. They thrive on social contact, moving around, talking to people, being vocal in meetings, thinking on the fly, multi-tasking, making quick decisions and articulating their thoughts as they go along.
Speaking generally again, introverts prefer the quiet. They work better alone or in small groups and like to focus on one task at a time.
As the modern workplace often appears to suit extroverts, it may be that introverts in your business have adapted their behaviour to fit in. If so, this may be taking an emotional toll on them that goes unseen, because they mask it until they are home behind closed doors.
However you decide to recognise the personality traits of your team, here are some top tips for ongoing management:
Design meetings with introverts in mind
Coach your extroverts to listen to the introverts
Make sure your workplace works for extroverts and introverts
If you would like some independent expert help in exploring how you can set up your business to get the most out of both introverts and extroverts, contact the HR Dept.
---
Aligning your people strategy with your company values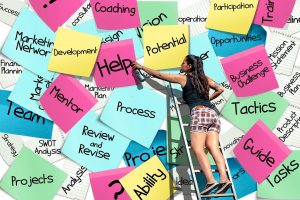 Company values are part of the foundations of your company culture, which help guide all staff in their decision making and behaviour, and connect the business with your customer base.
As long as your values are true to your business and resonate with a section of the talent pool, this may be the simplest part of aligning your values with your people strategy.
It is a matter of clearly communicating your company values in all the touchpoints that candidates may see, and then ensuring that your recruitment processes reflect the values as candidates progress through them.
By aligning your values with people strategy in this way, it should help you attract candidates who will be a good fit for your organisation and keep them engaged throughout the recruitment process.
If you would like help developing company values and people strategies, get in touch with your local HR Dept.
---
Is full disclosure reducing your recruiter prospects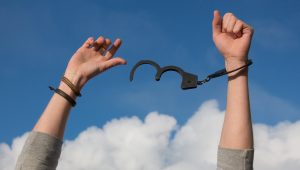 Would you hire an ex-offender to work in your business? Perhaps you have never considered this before. In fact, your recruitment process might even be deciding for you by filtering out applicants with a criminal record. As such, you could be minimising your talent pool.
Some roles will understandably require criminal records to be disclosed and checked early on, to assess the nature of an offence in relation to the job that needs to be done. There are also roles where any unspent criminal conviction will be a bar to their employment.
However, if the role would not usually require a deep dive into someone's background history, you could consider asking for criminal record history to be disclosed later in your recruitment process.
If hiring an ex-offender is something that you would like to explore further, The HR Dept can help guide you in the right direction.
---
Joining forces with your social media star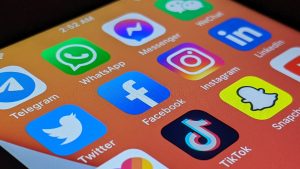 Could there be any positives to an overly social employee? Some businesses have found there are. Uploading her work life to TikTok, one supermarket employee has received more than a million streams. Her manager doesn't seem to mind, and for the supermarket, it's showing prospective recruits that fun can still be had when stacking shelves.
Budding social media stars might consider leaving to work for themselves. It can be a lucrative career! So if it's an employee and skill that you'd like to keep in your business, why not see if you can join forces by adding a creative new element to their role?