In the news: A recent decision from the Fair Work Commission highlighted the fact that a workplace dismissal may occur even in situations where an employer did not sever the employment relationship, and where an employee continues to perform the same roles and duties. Altering an employee's fundamental employment conditions may give rise to their dismissal – as occurred in this recent Fair Work case, in which an employee's access to a company vehicle was revoked.
In the news: Prince Harry is breaking new ground by taking five months paternity leave to care for his new daughter. The Duke of Sussex works as chief impact officer of mental health and life coaching company BetterUp, and runs the Archewell foundation with Meghan. Both organisations offer paid parental leave, with Archewell providing up to 20 weeks of the benefit to fathers and mothers.
In the news: New guidelines from Australia's medicine regulator will give companies the freedom to incentivise and advertise their own COVID-19 vaccination programmes. "Businesses can now supplement Government public health campaigns through offers of practical support (including rewards) that encourage Australians to be vaccinated," the TGA said.
Incentives can come in the form of cash, gift cards, vouchers and other similar perks, with the exception of liquor and tobacco products. The rewards may be given to a class of recipients, such as employees and their family members, or to members of the community.
In the news: Melbourne workers who lost their jobs due to the lockdown extension will be eligible for up to $500 in payout as part of the Federal Government's financial support package. The temporary COVID disaster payment will also be made available to other States declared a commonwealth hotspot if lockdowns exceed seven days.
In the news: New research shows almost half of Australian businesses say they are reluctant to recruit older workers. The research surveyed 604 human resources professionals and business leaders, with 46.7% of respondents saying their organisation would be reluctant to recruit workers over a certain age, although the specific age barrier varied among respondents.
---
When Is the Right Time to Hire My First Employee?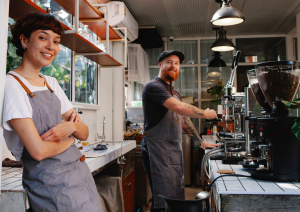 If you have reached the stage where you are consistently busy, it's possible you have considered hiring someone to share the load. But the process of recruiting and training an employee has put you off. It requires time that you don't have to spare.
Then there's the risk of it not working out. Trusting your business in the hands of someone new can feel like taking a huge leap of faith.
Although it may seem like a task you don't have the time for, hiring staff may be an essential step for your business. With the right strategy in place, your first employee can make the difference between you being able to maintain and maximise business. Knowing when it's the right time to hire your first employee can feel like a difficult decision to make. But asking yourself the following questions can help.
Are you turning down work due to a lack of resource?
Is there enough work for another person to undertake part or full time?
Is it within your budget to hire someone?
Are you ready for the commitment?
If you answered yes to all four questions, it could be time to start mapping out a role and responsibilities for your first employee. But if you answered no to all of the above, we would suggest postponing your expansion plans for now. Make sure you have the demand and means necessary to bring someone on board. If you had a mixture of yes and no answers, consider a review of your business forecast. You might not be ready to hire just yet, but it always helps to plan.
---
Five Reasons Why It Pays to Have Difficult Conversations With Employees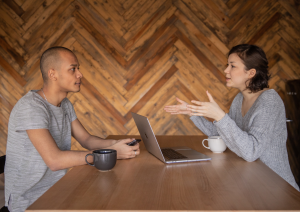 People deal with stress differently. Some will confront it and try to overcome it immediately; others prefer to step away and avoid it altogether. It's an instinct created by an acute stress response known as "fight or flight".
Here are five reasons why it pays to have difficult conversations with employees when required.
Reason one – It clears up misunderstandings.
Reason two – It reminds employees of the way things are done.
Reason three – It provides an opportunity to move forwards.
Reason four – It builds essential skills.
Reason five – It protects your business
If it was a choice between a difficult conversation and a Fair Work claim, we know which we would choose.
Dealing with employee problems when they arise can help to resolve them early on and prevent escalation. We hope that you never have to face Fair Work and we provide local and personal HR support to try and prevent such occurrences.
---
The Fair Work Act has been amended to include a new definition of a casual employees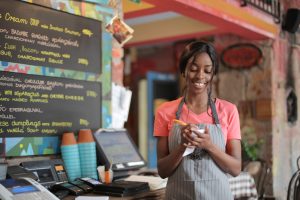 A person is a casual employee if they accept a job offer from an employer knowing that there is no firm advance commitment to ongoing work with an agreed pattern of work. Once employed as a casual, an employee will continue to be a casual employee until they become a permanent employee through:
Casual conversion
Being offered and accepting full-time or part-time employment
They stop being employed by the employer
Employers now need to give every new casual employee a Casual Employment Information Statement (the CEIS) before, or as soon as possible after, they start their new job.
Small-business employers need to give their existing casual employees a copy of the CEIS as soon as possible, as it came into play on March 27. Other employers have to give their existing casual employees a copy of the CEIS as soon as possible after 27 September 2021.
---
Australia's national minimum wage increased by 2.5 per cent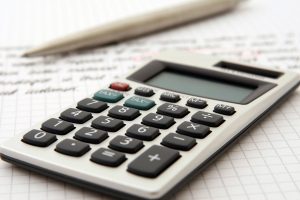 The Fair Work Commission has announced a 2.5% increase in the minimum wage and related award minimum wages. The minimum wage has been increased to $20.33 per hour, taking the minimum wage for Australia's lowest-paid workers to $20.33 an hour, or $772.60 a week for full-time workers.
It will mean an extra $18.80 a week for Australia's lowest-paid full-time workers. The increase is below typical 3-3.5% minimum wage rises and includes no "catch up" for last year's COVID-reduced increase of 1.75%.