Introduction: Across Australia, employers are struggling with the rise of the Omicron variant, as well as skill shortages, vaccine mandates and border controls. It's not an easy time to manage a team of workers, but the HR Dept is here to help with any issues that may arise. Please get in touch if you need advice or assistance.
News: With Australia suffering a significant worker shortage, the Federal Government is planning to rebate the visa application fees of students and backpackers in a bid to entice more workers to the country
News: Two in five employers across the Asia Pacific are projecting salary increases for 2022, according to the latest Salary Budget Planning Survey Report by the Willis Towers Watson.
News: In Victoria, workers in emergency services, education, critical utilities, custodial facilities and all transport and freight sectors are now eligible for "the exemption to isolate" even after "close contact" with a COVID-19 case.
News: The Fair Work Commission has ruled over an unfair dismissal claim that questioned the legality of a government health direction. The employee was dismissed because he failed to comply with the Victorian Chief Health Officer's vaccine mandate, saying the direction was "not lawful" because it was not an act of parliament.
News: In Victoria, employers and self-employed people are no longer required to notify WorkSafe if a COVID-19 positive worker attends their workplace.
News: The number of jobs available in Australia hit 396,000 in November 2021, according to the Australian Bureau of Statistics. November's figures were 74% higher than the start of the pandemic, or equivalent to 169,000 more job openings.
News: The Fair Work Commission has ruled against the claim of HR advisor who was not allowed to work from home after requesting to do so. The employee intended to relocate and work remotely from Sydney, travelling to Queensland for in-person work as needed. The employer, a Queensland government body, argued this arrangement was not feasible in the long-term because she may be needed for face-to-face contact at short notice, and some HR tasks "would be very difficult to do remotely".
---
Dealing with a Digital Grievance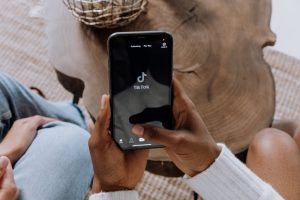 Social-media channels have become the go-to platforms for venting frustrations, so much so that even the inner sanctum of the workplace can become public knowledge in a matter of seconds via a disgruntled employee with a penchant for posting.
If you're less inclined to go public with your problems, it can be horrifying to find out that someone else has; especially if your business has been tagged, named, and shamed for all to see.
Even if you don't use social media, other people do, and will. Rather than live in fear, however, of what an employee might be saying about your company online, your focus and attention is best spent on building and maintaining a safe and compliant workplace, reducing the risk of grievances altogether.
Good communication is crucial in your business. An employee with a grievance will typically try to raise issues internally first, and there is a procedure that needs to be followed. Usually, it is only if the proper reporting lines are lacking, or they feel ignored, that they will seek to vent their frustrations publicly.
Having a reliable process in place (that is known to all staff) for reporting any issues or concerns during the working day, helps to manage the process. It gives you the opportunity to understand areas of your business that might need improving, or could be damaging, whilst letting employees know that their input matters.
Dealing with a digital grievance can be stressful and time consuming for a small business. If you have questions about implementing best practice HR or a social media policy, call us today.
---
How Working From Home Led To Disability Discrimination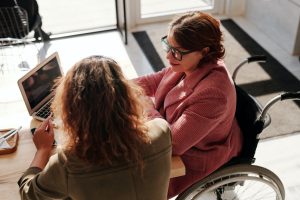 To support disabled employees, employers are expected to make reasonable adjustments that remove or reduce the effect of an employee's disability so that they can do their job. Such adjustments should be positive. However, a recent employment tribunal has shown that this is not always the case.
IT Manager Mr Lawton worked on the fifth floor of a building and suffered from complex regional pain syndrome. He regularly used crutches around the office to help with his disability. Due to reoccurring issues with the lift, Mr Lawton asked if he could work from home when the lift was out of order.
From then on, Mr Lawton reported to being treated differently and unfavourably because of his disability.
Although Mr Lawton's employer had made the adjustments in compliance with the Equality Act, the adjustments had been seen as a burden and the complainant treated unfavourably as a result.
If you have questions about the process, we're here to help.
---
Beware The Banter In Your Business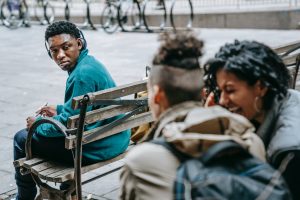 Banter is defined as an exchange of light, playful teasing, and is also often accompanied by a declaration of "only joking". However, as harmless as it sounds, it runs the risk of causing actual damage to a business and the people within it.
Banter is often used as a defence in employment tribunals concerning claims of discrimination, although it is rarely successful.
It's unlikely you'll be able to stop banter altogether in the workplace, especially when a joke or two can ease stress and contribute to a fun workplace. However, ensuring that employees have clear and open lines of communication with management to report their concerns is vital. An anti-banter policy offers protection, but it's leadership that can make a real difference day-to-day by setting an example.
If you need help dealing with banter in your business, remember that we are here to help.
---
Embrace Inclusivity With Floating Leave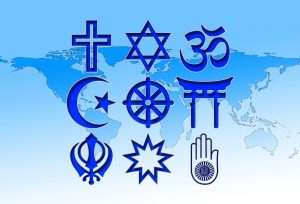 A truly inclusive initiative, floating leave enables employees to "swap out" an irrelevant public holiday for a day that is significant to them.
The Fair Work Ombudsman encourages all Australian employers to embrace floating leave, saying: "Recognising and embracing diversity in the workplace helps staff feel valued for their unique qualities, ideas and perspectives and extends to recognising that staff may wish to celebrate culturally important or religious days and events throughout the year. Some examples of cultural or religious holidays include Lunar New Year, Diwali, Ramadan and NAIDOC Week."
By implementing floating leave, you'll be well on the way to creating a truly inclusive and diverse workplace.