Introduction: Australian workplaces are slowly and surely returning to a "new normal", after a tumultuous few months of natural disasters and the continuing COVID-19 pandemic. However, as Australians return to a more familiar version of the workplace, there are some things that may never change – such as remote working and flexible schedules that prioritise mental health and wellbeing. If you're adjusting to a new type of workplace, please get in touch with the HR Dept – we're here to help you navigate the "new normal", to ensure employees and employers are well looked after.
News: The Victorian Government is investing $2.1 million in the Inclusion Foundation's Impact21 program, in a bid to provide more employment opportunities for people with disability. The Impact21 programme is the foundation's response to the high unemployment rate for people living with disability, which is three times higher than the average unemployment rate in the State.
News: The Victorian Government's 'Sick Pay Guarantee' will be trialled over the next two years and will cost local taxpayers $245.6 million before the financial burden will be placed on employers through a levy. The 'Sick Pay Guarantee' scheme will provide five days, or 38 hours, of paid sick or carer's leave for workers, at the national minimum wage.
News: Rio Tinto is to provide 18 weeks of paid parental leave to employees, regardless of whether they are the primary or secondary caregiver.
News: The Western Australian Government's new Work Health and Safety (WHS) laws began on 31 March. The McGowan Government said the new laws would recognise modern work relationships such as subcontractors and gig economy workers.
News: Western Australia's Level 2 COVID-19 Business Assistance Package is a new, $72-million financial assistance programme that seeks to alleviate the burden on small businesses, large hospitality businesses, and commercial sporting franchises.
News: The Victorian Government is providing $400,000 to the Geelong Aboriginal Employment Taskforce in a bid to create employment and upskilling opportunities for Aboriginal Australians. The taskforce comprises a group of local Aboriginal employers, community representatives, groups, and businesses.
---
Managing Australia's Skills Shortage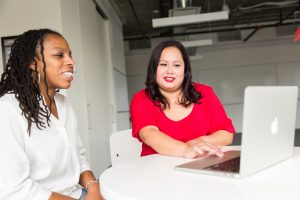 When border restrictions restricted the entry of skilled migrant workers into Australia, the supply of skilled labour shrunk considerably. On top of this, health issues and isolation requirements have had an enormous influence on our local workforce, leaving large gaps in many businesses.
Where, then, does that leave Australian businesses struggling to find skilled talent? Rather than admitting defeating, we believe employers should see the current skills shortage as a challenge rather than an insurmountable problem. With a little bit of lateral thinking and support from your HR Dept, the skills shortage can be addressed and resolved.
Redesign positions within your current workforce
If filling gaps in your business through traditional recruitment is difficult, consider shaking things up within your current workforce.
Utilise contract and freelance workers
Contract and freelance workers are more readily available, and can be employed in response to changing workflows.
Upskill your workforce
Investing in employee learning and development always leads to better business outcomes. In fact, 60% of CEOs believe a strong upskilling program positively impacts their company's culture.
 Take recruitment risks
It sounds risky, but thinking outside the box when it comes to recruitment could yield great business success. In real terms, this means recruiting a "wildcard" candidate who, on paper, may not fit the recruitment criteria.
If nothing else, the COVID-19 pandemic has forced businesses to think differently about recruitment, with possibly exciting results. If you'd like to know more about recruiting during the current skills shortage, have a chat to the team at the HR Dept. We're here to help.
---
My employee's been called up for jury duty – Help!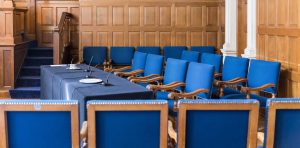 Jury duty is a type of community-service leave. All employees, including casual employees, can take leave to attend jury selection and jury duty.
This leave time includes:
The period of jury duty
Reasonable travelling time
Rest time immediately following jury duty
According to Fairwork, full-time and part-time employees have to be paid 'make-up pay' for the first 10 days of jury selection and jury duty.
Make-up pay is the difference between any jury-duty payment the employee receives from the court and the employee's base pay rate for the ordinary hours they would have worked.
For instance, let's say your employee goes on jury-duty leave for five days. Your employee provides evidence that shows he's been paid $50 a day by the court. Your employee normally earns $180 per day, which means you need to pay the difference of $130 per day for the five days.
Please get in touch with the HR Dept for any additional advice or information.
---
Does your business need a culture reset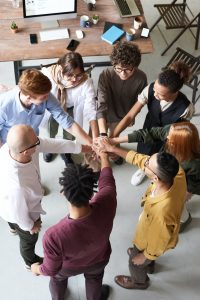 Company culture is the very essence of a business. Whilst it varies from one organisation to the next, it essentially brings company values to life, influences working atmosphere and provides a foundation upon which work and working relationships are built.
Toxic company culture can lead to reoccurring people problems: from bad behaviour, whether it's bullying brushed off as banter, to rule breaking, or poor working habits like presenteeism.
Good company culture does the opposite. Encouraging collaboration, uniqueness, and structure for starters.
Professional HR advice is often sought as a reactive solution to a people problem. However effective HR can also be proactive in strategising a culture reset.
Leadership has a key role to play here. From demonstrating and protecting a positive culture to setting the right example for employees to do the same.
Additionally, policies and training can help to maintain that positive culture and provide guidance on what to do if things veer off track.
---
Why you should be asking your employees "how" they are doing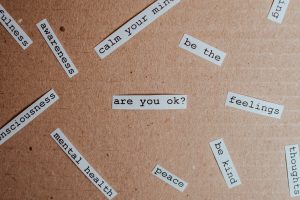 Continuous management of wellbeing within a workforce can be a simple and effective way to help keep your productivity and performance at a continually high standard.
To keep your business working well, it's a good idea to familiarise yourself with the signs and symptoms of poor well-being. The following should raise a flag to check-in with an employee to see if they need support.
Repeated mistakes
Lack of focus
Acting out of character
Fatigue / low energy
Increased absences
If you need advice and assistance on helping your employees, we're only a phone call away.