COVID-19 Micro and Small Business HR Survival Pack
If you're not able to answer these questions, the current pandemic is likely to hurt your business more than it needs to:
How do I manage cash flow and profitability as the work dries up or disappears all together?
What obligations do I have to staff working from home?
What are my options on staff deployment, stand down or lay-offs?
My business can't have staff working from home. What are my options?
Do I have to pay staff if (insert your businesses curly question here) happens?
The HR Dept are experts in HR crisis management and these scenarios.  To save you time and money, and support your business' future during the COVID-19 spread, we'll provide you with a:
Comprehensive and tailored "Work from Home" policy and procedure handbook
"Business Continuity" policy and procedure, personalised to your business
"COVID-19 advice for the workplace", updated as major changes occur
Staff communications, bespoke to your situation
A tailored and documented 'scale-down' plan
On-call HR guidance from senior HR consultants
Best of all, you will have direct phone access to a Senior HR for those curly questions that don't fit standard advice statements on COVID-19.
How do I get expert help to save my business?
Book a free discovery call by clicking here Discovery Call Availability
After the call, we'll send you a questionnaire to uncover more about your businesses individual circumstances and needs
We'll provide you with branded and tailored policy documents, forms and checklists within 48 hours for your review
We'll have a follow-up call for any further questions or edits you have and also provide ongoing staff communication documents and regular updates as COVID-19 evolves.
 What's the investment?
Sole trader < 3 employees          –               $249 + GST
Company < 5 employees            –               $349 + GST
Company <15 employees           –               $499 + GST
Company <40 employees           –              $699 + GST
Company 40+ employees           –              on application
Book a time with Brad today, via Discovery Call Availability and let's prepare your HR Survival Pack.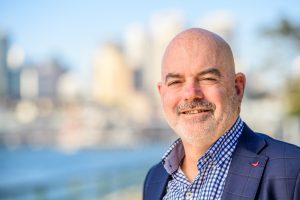 Brad Adams HR DEPT Lower North Shore (02) 8052 3002 – 0438 211 571