Pizza chain cheats 20 workers out of hard-earned dough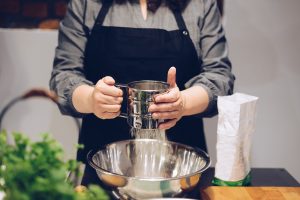 Domino's have broken a new record, but it's not a record good businesses will want to emulate. The Fair Work Ombudsman has issued Australia's largest pizza chain with 17 formal cautions, following an audit of 33 stores over a one-month period.
Breaches of workplace law were found in 19 stores after inspectors interviewed 144 Domino's workers and analysed 874 employee records. They discovered 20 workers had been underpaid a total of $1,978 in that month, along with other breaches such as non-payment for:
Hours worked
Delivery allowances
Leave entitlements
Unauthorised deductions and
Record keeping breaches
The findings have prompted the Fair Work Ombudsman to call upon Domino's head office to take action as the results indicate systemic issues in the franchise. "It's in head office's best interests to set clear expectations with their stores, provide them with comprehensive training, support and regularly check that workplace laws are complied with," Fair Work Ombudsman, Sandra Parker said.
Ms Parker explained that recent law changes mean franchisors can now be held liable for workplace breaches by businesses within their networks.
Investigations are ongoing with only four stores found to be fully compliant with workplace laws, while ten non-compliant stores are owned by one franchisee.
It's not the first time this has happened. "The Fair Work Ombudsman has worked with Domino's head office for several years to try to promote a culture of workplace compliance," Ms Parker said. "While Domino's have made some improvements to their processes, they should be closely monitoring their stores to ensure employees are being paid correctly."
Receiving a formal caution puts a business on notice that future non-compliance could result in fines.
Ms Parker said the Fair Work Commission will "continue to closely monitor Domino's across its network by responding to requests for assistance and assessing any intelligence we receive."
Fair Work will undertake further compliance assessments of Domino's within 12 months, including unannounced site visits.
Are you completely confident your business is compliant with Fair Work regulations?
Don't take the risk! Your local HR Dept professional can help ensure you stay on the right side of workplace law. Contact them today.
---
The new Japanese cure for Monday-itis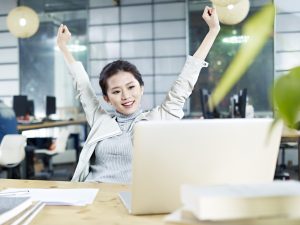 The Japanese are known for inventions – think robots, reliable cars and karaoke – but their latest is a pearler. In a novel approach to improving work-life balance, Japanese workers could soon be taking Monday mornings off.
Named "Shining Mondays", the proposal from the ministry of economy forms part of a broader plan to reduce employees' overtime and deal with karoshi – death by overwork.
Under the proposal, employers will let staff clock on after lunch on Monday once a month. It will complement Premium Fridays, where staff finish early on the last Friday of each month.
Australians might not be suffering death by overwork just yet, but statistics from a 2017 report by the Australian Institute of Health and Welfare show we are struggling to achieve work-life balance. In fact we rank in the bottom third of OECD countries for working longer hours.
To find practical solutions for better work-life balance for you and your staff, contact The HR Dept.
---
Get more motion in your meetings (minus the risk)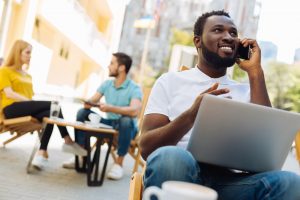 Meetings may not be renowned for generating momentum, but a Sydney shared workspace is getting theirs on the move.
As part of "Step-tember" – an initiative encouraging people to take 10,000 steps every day in September – WeWork in George Street, Sydney ditched boardroom chairs in favour of treadmills.
Instead of sitting for meetings, staff walked or jogged in an approach aimed at getting people more active and increasing workplace productivity.
This seems to make perfect sense, given the strong evidence that good employee health and wellbeing boosts overall organisational health.
But…. what if someone sprained their ankle, or had a heart attack?
Workplace wellness programs need to be developed in light of Workplace Health and Safety regulations.
Contact the HR Dept to discuss ways to help your staff stay well while maintaining compliance with risk management and workplace safety.
---
How does investing in lifelong learning make smart business sense?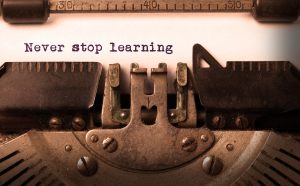 Just because your employees have the qualifications they need to do the work doesn't mean they should stop learning.
Lifelong learning has proven to be the key to not just a sustainable workforce, but a profitable business. Research has found that companies offering structured training have an average 218% lower staff turnover rate and 24% higher profit margin.
While getting outside experts to run training is great, many companies already have an inbuilt multi-generational pool of knowledge waiting to be utilised.
Tim Reed, CEO of MYOB, says age is no barrier to learning. Rather, he sees incredible potential in his older workforce. In speaking with HRM, he says, "Knowledge is key in our business, and it's built over time, so people who've been with us for a long period are some of our most precious resources."
He even has a great grandmother on his team who has continued to thrive because she has never stopped learning.
Thinking ahead is vital when developing training. Reed recommends business leaders use foresight to figure out where skills-gaps might occur five years down the track so they can start training their existing people for those gaps now.
Future-proofing staff can reduce the risk of having major workforce challenges. And given that 7 out of 10 employees say that opportunities for training influences their decision to stay in the job, investing in training is a cost-effective way to keep your people.
The HR Dept offers training courses on a range of topics all designed to help your business thrive. The lessons learned will be invaluable to your staff. Contact us to find out what we offer and how you can benefit.
---
Can you dismiss staff for out-of-hours conduct?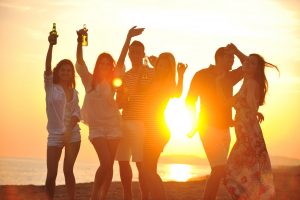 An ex-Qantas employee has paid dearly for an alleged boozy binge with the Fair Work Commission backing the airline's decision to fire him.
Flight attendant, Luke Urso, recently lost his unfair dismissal claim. He apparently consumed excessive alcohol while on what is called "slip time" – the time between flights.
Problems started when he collapsed, was hospitalised and recorded a blood-alcohol reading of .205. Urso was unable to work the following day and was suspended on pay during an investigation before Qantas dismissed him.
Because Urso's employment was considered a "safety critical role", his actions out-of-hours impaired his ability to safely conduct his job, legitimising his dismissal. Therefore the Fair Work Commission concluded his dismissal was not disproportionate to the gravity of the misconduct.
Unfair dismissal rules are complex – especially with staff out-of-hours behaviour. For reliable advice and assistance, contact The HR Dept.
---
NT auditor-general uncovers raft of expensive errors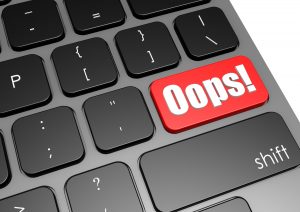 A Northern Territory public servant has been overpaid nearly $500,000 thanks to a misplaced dot. Instead of $4,921.76, they were paid $492,176. This was one of over 700 overpayments made by NT government departments which were highlighted in a report by the auditor-general.
Further checks revealed one worker had accrued 4,775 hours (about $400,000 worth) of paid leave.
These findings emphasise the necessity of monitoring wages, leave entitlements and the need to deal swiftly with any issue.
The HR Dept can help you put strategies in place to make sure you avoid any expensive wage or entitlement errors. Contact them for professional advice.