As much of Australia continues to endure a COVID-enforced lockdown, the subject of employee vaccination is one that is very much in the news. Some Australian employers have taken measures to make vaccination compulsory, while others are offering incentives to encourage vaccination. If you're unsure how to best manage vaccination in the workplace, have a chat to the team at the HR Dept. We can help you navigate this complex issue!
News: The Greater Sydney lockdown has been extended until the end of September. Curfews have also been introduced in the Local Government Areas of concern, meaning residents cannot leave their house between 9pm and 5am, unless for a permitted reason, and exercise is limited to one hour per day. Masks must also be worn outdoors across all of NSW – except during exercise.
News: Food manufacturer SPC has made it compulsory for all employees to be vaccinated against COVID-19. From the end of October, the fruit packing and canning company, based in Victoria, will ban all unvaccinated employees from going on site.
News: Qantas has announced that all frontline workers will need to be vaccinated against COVID-19 from November. Frontline employees – including cabin crew, pilots and airport workers – will need to be fully vaccinated by 15 November 2021 and the remainder of employees by 31 March 2022.
News: Telstra is giving $200 to employees who have already received and are booked to receive their COVID vaccinations. The cash incentive falls under the company's internal "Appreciate points" rewards programme, where every point is equal to $1. The incentive is part Telstra's push to get its staff vaccinated against the virus, in addition to the paid leave employees are entitled to when they get the vaccine and/or experience side effects.
News: Intel is offering a $250 cash bonus, as well as an additional $100 in food vouchers, to staff who have received their COVID vaccinations.
News: Vistaprint staff now have the option to work remotely on a permanent basis, as the company has found productivity is not impacted by a worker's presence in or out of the office.
---
Creating a Truly Inclusive Workplace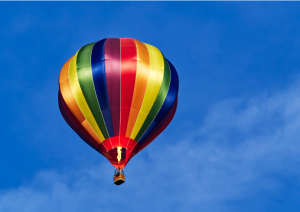 The presence of allies in the workplace helps reduce this bias and negativity, making an LGBTQIA+ individual feel welcomed and supported. Your role, as an employer, is to create a culture of allies in the workplace, where all employees are treated equally, regardless of their identity.
It's worth noting, however, that there's a difference between active and passive allies. A passive ally may support and acknowledge LGBTQIA+ inclusion but stop short of standing up and speaking out. We need active allies in the workplace, openly supporting marginalised groups. The more visible the active ally in the workplace, the greater the sense of inclusion.
Your goal in the workplace should be to create an environment of inclusion, equality and respect, where all people feel comfortable expressing their identity. Do this by:
• Never ask or assume someone's identity. Let the person share this information when they're ready. They may never "come out" – that's okay. Just let people "be", treating them as the individuals they are.
• Use gender-neutral language around the workplace. Avoid terms such as "policeman", "mankind", "manpower" and "air hostess", for instance. Don't know if your language has a gender bias? Use this helpful tip from the United Nations: 'Reverse the gender: Would reversing the designation or the term from masculine to feminine or vice versa change the meaning or emphasis of the sentence? Would it make the sentence sound odd?'
• Get to know people who identify as LGBTQIA+. Read up on LGBTQIA+. Watch movies and listen to podcasts. Immerse yourself in the culture.
• Call out homophobia, transphobia or queerphobia whenever it arises.
---
Filling the Gaps on the Skills-Shortage List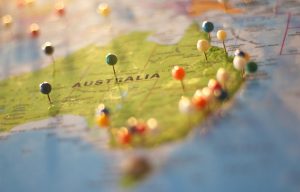 Last month, an additional 22 occupations were added to Australia's Priority Migration Skilled Occupations List (PMSOL). The PMSOL, first announced in September 2020, is developed in conjunction with the National Skills Commission to ensure a small number of critical occupations are filled to continue to create Australian jobs and aid in Australia's ongoing recovery from the impact of COVID-19. The addition of 22 occupations brings the PMSOL to 41 in total.
The 22 new occupations are (including ANZSCO codes):
• Accountant (General) (221111)
• Accountant (Taxation) (221113)
• Accountant (Management) (221112)
• External Auditor (221213)
• Internal Auditor (221214)
• Electrical Engineer (233311)
• Civil Engineer (233211)
• Structural Engineer (233214)
• Geotechnical Engineer (233212)
• Transport Engineer (233215)
• Mining Engineer (233611)
• Petroleum Engineer (233612)
• Surveyor (232212)
• Cartographer (232213)
• Other Spatial Scientist (232214)
• Medical Laboratory Scientist (234611)
• Orthotist / Prosthetist (251912)
• Multimedia Specialist (261211)
• Analyst Programmer (261311)
• Software and Applications Programmers (261399)
• ICT Security Specialist (262112)
• Chef (351311)
---
Social Media Snooping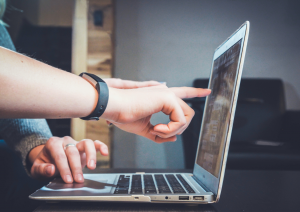 As social media becomes more common, so too does the ethical debate surrounding the topic, particularly with regards to recruitment. Social media profiles can tell a recruiter how old someone is, about their religious beliefs, or their sexual orientation. These are all protected characteristics, which could land an employer in a tribunal if they were to become the basis of discrimination.
The more personal details available to recruiters about an applicant, the greater the impact of unconscious bias on your recruitment pipeline. This, ultimately, affects the diversity of your workforce.
There are much better ways to get the information you need to make the right recruitment decisions: properly structured interviewing and personality profiling to name just two. The HR Dept can help you employ the right methods to employ the right people.
---
Devastating Impacts Extreme Weather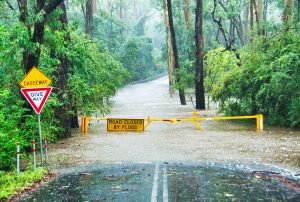 What should employers do if extreme weather conditions are forecast?
• Warn employees that transport lines may be affected, roads may not be fully gritted and that naturally the traffic is going to slow down, so allow plenty of time to get into work.
• Raise awareness as to what employees should do if they can't get to work.
• Communicate to your staff that unauthorised absences (as usual) won't be tolerated.
• Inform your staff that they could take annual leave if they feel they can't safely get in.
• Consider some basic business-continuity planning.