What are your obligations regarding employee
mental well-being during COVID-19?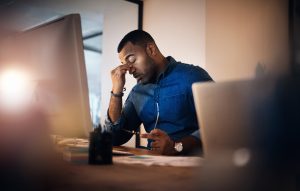 Pandemic aside, 1 in 5 workers in Australia are affected by mental health issues. That's huge! Add the uncertainty caused by the coronavirus, and this rate is expected to increase. As employers, it's essential to look after both the physical and mental health of our employees. In fact, employers have a legal duty of care for work-related mental health (also called psychological injuries).
Why does mental health matter?
According to Safe Work Australia (SWA), at least 6% of workers compensation claims, not including pandemic numbers, are for mental-health-related claims. Work-related stress has also been linked to absenteeism, presenteeism and poor work quality or performance. It affects not only the individual but their family, colleagues and your business because happy and healthy employees are more productive.
What causes work-related mental health?
According to SWA, "Stress is a physical, mental and emotional reaction that a worker may experience when the demands of their work exceed their ability or resources to cope."
Work pressure, uncertainty or lack of role clarity, bullying and harassment, poor support, poor workplace relations, remote or isolated work are all factors that can cause or increase work related-mental health issues.
Navigating mental well-being across your business
The coronavirus was unexpected so there was no time to plan for it. Its impact will be felt across the board, by business owners, managers and employees alike. Yet, everyone will still be expected to perform at a certain level. Here are some tips to help you navigate the mental well-being of staff during this challenging time:
Early intervention is vital in reducing the impact of mental health issues in the workplace
Create a supportive environment that leaves no room for stigma or discrimination
Keep in touch with all your workers – especially the remote ones
Monitor behaviours, output and appearance so you can promptly identify potential issues
Signpost support to those in need
Remember, it's your obligation as an employer to ensure your employees have a safe and healthy workplace. If you need assistance or advice, get in touch with the HR Dept.
---
Re-hiring, redundancies and risk. What you need to know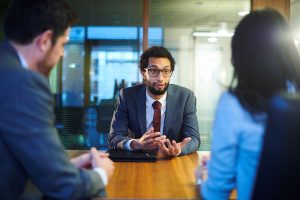 What a year we've had so far! With many businesses hit hard by the pandemic, some employers have been forced to make staff redundant to stay viable. However, things are slowly picking up in most states. This means there are employers wondering when they can recruit for roles after making redundancies. Sadly, there's no magic formula here. There are, however, a few things to take into consideration.
Were they genuine redundancies?
Fair Work Australia defines a genuine redundancy as:
The employee's job doesn't need to be done by anyone in the organisation anymore
The employer is unable to offer the employee another opportunity within the business
The business followed the requirements of any relevant award, enterprise or employment agreement
In other words, the basic functions, responsibilities and duties of this role are no longer needed at all. Based on this definition, requiring someone else to fill the role of the redundant employee means it wasn't genuine.
Choosing to re-hire the person who was previously in the role can also be tricky. Again, it calls into question how genuine the redundancy was. Employers must be wary of unfair dismissal claims and ensure their redundancy processes are fair and compliant.
When can I re-hire after redundancy?
If you have followed all procedures correctly and can prove that:
The redundancy was genuine
The need to reinstate the role was honestly unforeseen and due to changed circumstances
re-hiring for the position could be considered.
Redundancies are fraught with risk but the HR Dept is here to help you make the right decisions for your business. Ask us for help.
---
Don't forget! Changes to JobKeeper come into effect from 28th September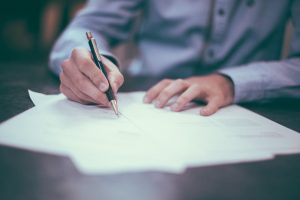 From 28 September 2020, JobKeeper payments will be based on actual turnover in the relevant periods. To be eligible, business owners will need to demonstrate a significant loss of turnover during the September quarter.
To continue to be eligible for the March 2021 payment, businesses will need to show a significant loss in the previous quarter.
Payments will be made in two tiers.
From 28 September 2020 – 3 January 2021, employees working 20 hours or more per week in the four weekly pay periods before the reference period, will receive $1,200 per fortnight. Employees working less than 20 hours per week during the same period will receive $750 per fortnight.
From 4 January 2021 – 28 March 2021, employees working 20 hours or more per week in the four weekly pay periods before the reference period, will receive $1,000 per fortnight. Employees working less than 20 hours per week during the same period will receive $650 per fortnight.
If you have questions about accessing the JobKeeper scheme, contact the HR Dept.
---
Making employment decisions during COVID-19 is riskier than ever!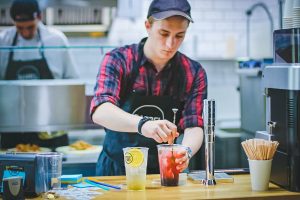 Since the pandemic hit our shores, the Fair Work Commission has had a significant increase in disputes. Six months down the track, the Commission has found a positive correlation between retrenchment levels, unemployment rates and unfair dismissals.
It's fair to say employers are at a higher risk than usual of Fair Work claims due to COVID19. Many of these disputes concern how employers have rolled out JobKeeper payments and work directions.
Disputes have ranged from JobKeeper eligibility and payment processes to JobKeeper stand down enabling directions (including reduced or increased hours under these directions) and requests around annual leave.
From the disputes that have arisen so far, it's clear. Employers need professional advice before making redundancies or changes to employee conditions such as their roles, hours, duties or wages. In addition, the recent JobKeeper provisions and the new category of 'legacy employers' included in the Fair Work Act, are creating even more complexity for employers.
The HR Dept is here to help you identify and implement the best course of action for both your business and your employees.
---
Team building tips for a socially distanced workforce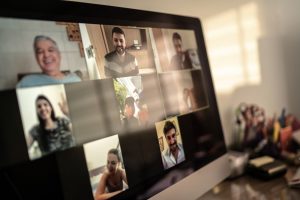 While COVID-19 has stunted our ability to socialise, it shouldn't stop team building activities (even if your team aren't in the same place)!
Before you start, ensure your team has an open channel of communication to share their 'water-cooler' moments. Once that's in place, get creative.
Quizzes can challenge team members on a variety of fun topics; bake challenges can have the team sharing their creations on camera while remote Pictionary can be a hoot. For health and wellness, try a fitness challenge or share mindfulness moments.
The benefits of continuing team building, despite the distance, include happier working environments and better collaboration. Ask your team for their ideas and reach out to us if you need help.