Senate inquiry says Fair Work Act is unfit for future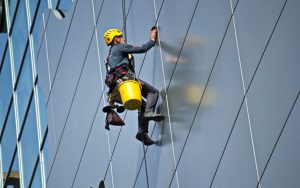 Australia's Fair Work Act is at least ten years behind where it should be, thanks to the rapid rise of "non-standard" workers and technological change, according to a Senate committee report published last month.
The inquiry into the future of work in Australia concluded that significant reform and improved planning is needed to address growing workforce inequality.
A key problem area is "non-standard work" which includes people employed on a casual, temporary, on-call, labour hire and gig basis. The committee found that while these practices are now commonplace, they circumvent the traditional employer/employee relationship that has been the foundation of Australia's workforce.
Furthermore, this type of work is frequently associated with low wages and limited access to entitlements like sick leave, holiday pay and superannuation, the report says.
Another issue raised was the "suboptimal" consultation by employers on technological change affecting employees. The report noted that under current laws, workers may not be able to negotiate collectively on the impacts of such change in their workplaces.
The committee recommended that Australia:
Reform the definition of 'employment', including broadening the term to capture gig economy workers.
Improve the superannuation rights of non-standard workers, abolish the $450 minimum threshold for superannuation contributions, improve access to flexible working and implement a portable leave scheme.
Reform the labour-hire industry with a licensing scheme, a test for owners/directors of labour hire companies, a transparent fee structure, penalties for using unlicensed labour-hire firms and giving labour-hire workers the same wages and conditions as employees.
Strengthen bargaining power and consultation requirements for workers and unions, including requirements for employers to consult with workers and trade unions before introducing major technological change.
Introduce a new government body and a plan to address workforce changes.
The committee was largely comprised of Labor senators, with a dissenting report released by Liberal National Senators saying it "turned the inquiry into a union directed Labor election campaign exercise."
Concerned about how these workplace law changes might affect your business? The HR Dept can help ensure you stay on top of all your legal requirements.
---
Want to keep your workers happy? Lighten up!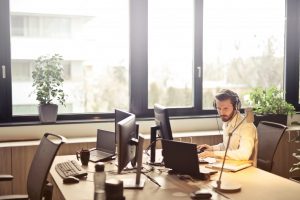 While some workplaces go all out to keep their people happy – think gyms, unlimited caffeine and bring-your-fur-baby-to-work days – the solution may be far simpler. Recent research reported in the Harvard Business Review (HBR) found access to natural light trumped these "modern day" perks.
This might seem a no-brainer if you've toiled under harsh flickering fluoros, but the benefits are backed by studies showing a connection between natural light and employee wellbeing.
The HBR reported that 47% of employees admit feeling tired from a lack of natural light, while 43% say it makes them feel gloomy.
This study found optimising natural light improves workers' wellbeing significantly – those with daylight office environments reported a 51% reduction in eyestrain, 63% lower incidence of headaches and 56% less drowsiness.
Letting some light in could provide the boost your workers need.
The HR Dept are experts on employee satisfaction and productivity. Contact us to discuss ways to enhance the wellness of your workforce.
---
Why denying flexible work requests may land you in court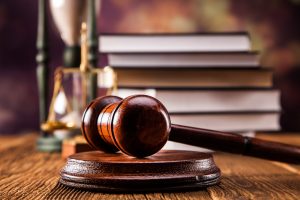 Australian employers will soon be forced to justify denying requests for flexible working arrangements, under changes to modern awards to be implemented by the Fair Work Commission.
Under the changes, employers must "genuinely try to reach an agreement on a change in working arrangements", the Commission said in its decision.
The new rules will require employers to consider an employee's individual circumstances, the consequences if changes are not made and alternative arrangements if a flexible work request is denied.
Workers will have the right to mount a legal challenge if an employer fails to adequately consider their request and provide a detailed written explanation about the business grounds for refusal.
The Commission said its decision was a response to "significant unmet employee needs for flexible working arrangements" in Australia, where about 25% of workers were unhappy with their working arrangements.
An exact date for the implementation of the change has not been set.
While the decision might seem like another burden for business owners, a report by Smart Company suggests seeing it as an opportunity to "future-proof" your business. Millennials are predicted to represent 75% of the workforce by 2025 and a Deloitte study shows 75% of them consider a "work from home" policy important. So this could be the catalyst to make some changes that will benefit your workers and your business.
Many businesses don't have an HR department to manage these employee issues. But The HR Dept is dedicated to understanding them for you. Contact us to discuss how to use changes like these to build a better business.
---
Asleep on the job? Problem affecting 40% of Australians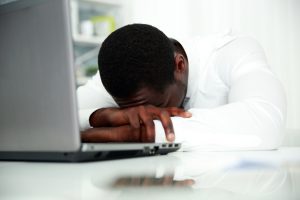 If you're yawning while reading this, you could be one of almost 40% of Australians getting inadequate sleep, as reported in a Sleep Health Foundation study.
For many, anxiety over sleeplessness is compounding the problem – adding to their difficulty in drifting off.
Another study explored the sleeping habits of almost 400 business leaders and found this "generally sleep-deprived population" were experiencing sleeping problems due to their inability to switch off from work.
This study also found evidence that respondents associated sleep loss with productivity and success, a "common yet faulty" notion in which sleep deprivation is expected in ambitious leaders.
If drowsy leaders aren't enough, the implications of having exhausted staff driving or operating machinery could bring new meaning to the adage "you snooze, you lose."
Efficiency and productivity don't have to come at the sacrifice of sleep. Talk to The HR Dept about better ways of doing it.
---
Angry panda helping stressed Japanese workers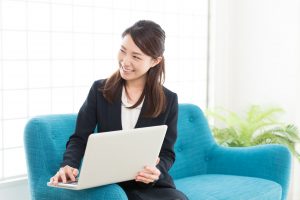 The Japanese have come up with a novel approach to dealing with the daily difficulties at work – Retsuko, a 25-year-old cartoon panda.
It is hoped Japanese viewers will identify with Retsuko as she vents her workplace frustrations. It's another step in helping with Japan's problem of karoshi – death from overwork.
Recently, a Japanese chairman resigned to take responsibility for the death of Matsuri Takahashi, a 24-year-old employee who took her own life after complaining about excessive working hours.
You don't need to become a cartoonist to look after your employees. Contact The HR Dept for advice.