Do you have a social media policy?
Have you heard the old saying you should never discuss politics, religion or money in polite company? A modern adaptation of these cautionary words would probably include, 'on social media or in the workplace'.
The sacking of a Canberra-based employee who posted her opinion about marriage equality on Facebook shows that employers can and do take notice of their staff's social media activity.
Most employers research a potential new hire's social media accounts as part of their recruitment process but tracking existing employee social media use is a huge task. Often, controversial posts are only discovered when an employee shares them with their colleagues.
The Canberra sacking has attracted national attention because of Australia's ongoing marriage equality debate. However, when an employer perceives their business and/or their reputation has been damaged by an employee's social media activity, they're likely to react strongly and dispense some harsh consequences.
Sharing political or religious views in the workplace might not reach the same audience but it can also cause upset and disruption.
Of course, we are entitled to hold different viewpoints to our colleagues and employers. But it's not appropriate to engage others in debates, or worse, arguments about these topics at work. It can result in people feeling bullied or harassed if they hold conflicting views. It can also negatively affect workplace harmony and productivity.
In some industries, employees receive a financial benefit from their employer for using their own device for business purposes (such as a mobile phone or laptop). Often, the user's activity is then monitored to ensure they aren't sharing any sensitive material.
Recently, a young banker was fired when messages he sent via a dating app on his own phone were read and deemed inappropriate by his employer. Once again, this case demonstrates individuals can be held accountable by their employer for behaviour outside the workplace.
When you have clear policies in place to manage social media use, it's easier for employees to understand what's appropriate and act accordingly. For help with your employee social media policy, talk to us.
---
Childcare strike emphasises need for flexible work arrangements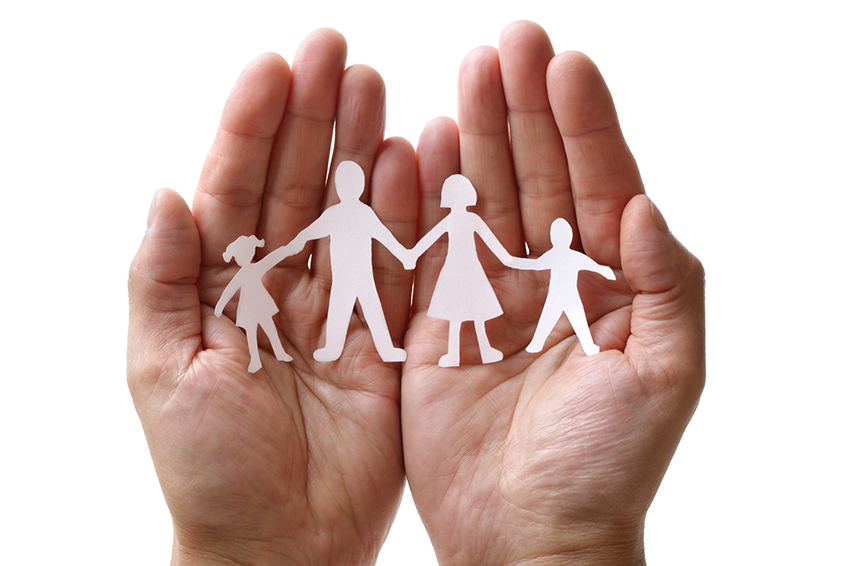 Childcare union, United Voice, estimates 10,000 families were affected last month when childcare workers went on strike to highlight their poor pay conditions. Parents were forced to make other arrangements or leave work early as childcare centres closed their doors at 3.20pm.
While parents and carers were given notice of the planned industrial action, many struggled to find emergency childcare alternatives. The strike demonstrates the need for employees to have access to flexible working conditions.
According to Australia's Fair Work Ombudsman, requests for flexible working arrangements form part of the National Employment Standards (NES).
This means employees who care for children of school age or younger can request flexible working arrangements. These requests can only be refused on the basis of 'reasonable business grounds'.
For assistance in developing family friendly and flexible workplace policies, employee contracts or handbooks, talk to The HR Dept.
---
It's too damn hot – why we need to talk about menopause
With around 46% of the Australian workforce now made up of women, more consideration is being given to menopause-related health and well-being issues. There has even been some debate about introducing menopause leave.
It's controversial. However approx. 17% of women in the workplace are over 45 which means many will be struggling (or soon will be struggling) with the unpredictable and sometimes debilitating symptoms of menopause.
By introducing simple changes such as providing employee education, flexible work practices and access to fans and cold water, employers can help these women maintain their physical and mental well-being while at work.
---
Payroll Fraud – Are You at Risk?
A recent court case revealed Sally Woodall, a former payroll manager, regularly and repeatedly committed payroll fraud. Over a combined period of nine years, she stole $737,000 from her employer but her offence was not discovered until after she left the organisation!
Woodall is now facing three years in jail but, in addition to losing the money, her employer, Hassell, also experienced reputational damage due to the media attention surrounding the court case.
According to Tracy Angwin from the Australian Payroll Association, while most payroll professionals approach their work with honesty and take their position of trust extremely seriously, payroll fraud regularly occurs in Australia.
Protecting your business from the risk of payroll fraud is challenging. You want your payroll staff to work efficiently without feeling they are under suspicion. Here are 4 practical tips to help you.
1. Recruit staff carefully – don't rely on a solid looking résumé and good references alone – Woodall had both! Payroll staff may have access to your funds and your employees' bank details. Ask for a police clearance before you engage any new payroll professional.
2. Develop thorough payroll processes and procedures – this will ensure your payroll personnel understand their role and responsibilities when preparing and managing the payroll.
3. Implement robust checks and balances – reviewing the payroll should be more than a box-ticking exercise. There should be another person who checks the details and they should have a sound understanding of your payroll process.
4. Outsource your payroll – engage an independent payroll specialist to manage your payroll requirements.
The HR Dept offers cost-effective solutions for managing every aspect of your payroll. Call us to explore your options.
---
Bigger fines for employers after Victoria amends OH&S laws
Employers in Victoria will now face hefty penalties if they flout workplace health and safety laws after the state parliament passed the Occupational Safety and Health Act.
The Act has increased fines – up to $38,000 for individuals and up to $190,000 for corporate entities. These fines relate to significant safety breaches such as failure to preserve the site of a serious accident or failing to report an incident to WorkSafe.
Victorian Minister for Finance, Robin Scott said, "It's our priority to protect the health and safety of all Victorian workers and to support them if they get injured. Safety must always come first."
While the majority of employers are dedicated to prioritising employee well-being, managing your State's complex safety laws is challenging.
October is National Safe Work Month, so it's the perfect time for you to assess your safety policies, procedures and practices. Need some safety management help? Contact the HR Dept.
---
Global Leaders in Workplace Diversity
CEOs in Australia and New Zealand are more likely to have Diversity and Inclusion (D&I) strategies than their global counterparts.
According to a worldwide survey of over 2000 senior executives conducted by Russell Reynolds Associates, 60% of Australian and New Zealand companies are focused on creating a diverse workforce. Globally the average is just 47%.
Further research has shown diverse teams that include people of different ethnicities, genders and races are more likely to perform well. However, implementing Diversity and Inclusion policies can be tricky for SMEs. Here are 3 tips to get you started.
1. Lead by example – when leadership teams are actively engaged in D&I initiatives, they are more successful.
2. Understand diversity – diversity includes race, culture, community, gender and LGBTI.
3. Get professional help – to build D&I into your recruitment and staff retention strategies.