Don't flush money down the toilet – keep employee information safe!
Recent compensation paid to a teacher whose health information was revealed to her colleagues, is a timely reminder to all employers. Regardless of your intent, if you don't adequately protect your employees' personal details, you risk steep financial penalties.
The Victorian Department of Education and Training learnt this the hard way. They were ordered to pay $11,000 to a teacher whose health information was accidentally disclosed.
An acting school principal wrote a note during a call to a Department of Education legal advisor. The note contained short prompts relating to the teacher's work history, request for a compassionate transfer and complex medical history. The teacher's name wasn't mentioned.
However, the note was later found in the staff toilet by another teacher who shared it with a colleague. Based on the information included, they guessed the employee's identity and left the note in her pigeonhole. When she discovered it, she was so upset she left work and did not return.
The acting principal couldn't explain how the note ended up in the staff toilet, so it was evident the information had not been properly protected. Consequently, through its employee's actions, the Department was deemed to have breached Health Privacy Principle 4 under the Health Records Act 2001 (Vic).
The case went before the Victorian Civil and Administrative Tribunal. They ruled that the loss and subsequent disclosure of the health information caused the teacher distress, prevented her return to work and harmed her mental health. They ordered the Department of Education to pay her $11,000 in compensation.
This case demonstrates how failure to protect your employees' personal information can hurt them and your business. Apart from financial penalties, you risk damaging the trust between you and your workforce. The flow-on impact to staff morale can be just as costly if it causes reduced productivity or an increase in staff turnover.
Our cloud-based application, HR Dept PeopleHub is the perfect solution to keep your employees' information safe and secure. Contact us on 1800 473 378 to find out more or to arrange a demonstration.
---
Should paid parental leave policies contain compassion?
According to the Stillbirth Foundation, six babies are stillborn every day in Australia. This tragic statistic highlights the fact that stillbirth is a common social issue that could affect one of your employees. Sadly, when this happens, people who have been preparing for their new baby's arrival are suddenly faced with organising a funeral instead.
When things go wrong for your employees, you want to be as supportive as possible. But you might not know what assistance to offer someone dealing with a loss of this magnitude.
It can be difficult to assess how to accommodate their needs and wishes, especially as everyone grieves differently. Flexibility is key. Some people will want to get back to work as soon as possible. Others will need a longer absence before they feel ready to return.
In times of high emotional distress, you might find it hard to discuss workplace practicalities. But you still need to manage your business and take care of the rest of your workforce. A clearly defined parental leave policy will enable you to start the conversation. It will help you and your employee to understand the support and return-to-work options available to them.
Employer-funded paid parental leave policies are often written with the sole focus of supporting new parents to care for their baby. The Stillbirth Foundation suggests these policies should include provisions for people who have lost their child to stillbirth. These inclusions would help align business-funded policies with existing government-funded paid parental leave schemes.
The HR Dept can help you develop comprehensive policies that make difficult situations easier to manage. Get in touch today.
---
Workaholics aren't good for business!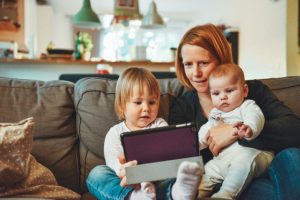 A dedicated team with a strong work ethic is every employer's dream. But an employee that seems to prioritise work ahead of everything else in their life risks burn out. That's not good for them or your business.
People who never switch off from work will eventually become exhausted and unhappy. Despite long hours spent in the workplace they'll struggle to be productive, which will cause them more stress.
If you have a workaholic in your team, here are 3 practical ways you can help them find some work-life balance:
Encourage them to take their lunch break away from their workstation. If they make time to relax, they'll come back feeling refreshed and energised.
Offer them assistance with their time management so they can identify urgent tasks and prioritise accordingly.
Remind them that although extra hours are sometimes necessary, this is only a temporary requirement – not a long-term situation.
---
It's a dog's life!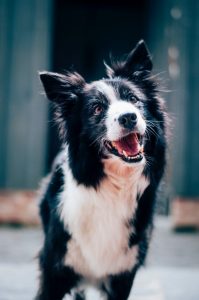 Last year, the Australian Veterinarian Association estimated there were at least 24 million pets in Australia. With many Australians believing their pets are important family members, should employees be allowed sick leave when their animals are unwell?
Last month, a judge in Italy said 'yes'! An academic took her employer to court after she was refused paid sick leave when her dog was ill. Her lawyers argued the university's policy permitted absences for 'serious or personal reasons'. The judge decided the dog's illness constituted a valid personal reason for the woman involved.
For many, the idea of using sick leave to care for animals is controversial. Ultimately, the expensive tribunal in Italy could have been avoided with clearly defined policies and a touch of compassion.
Call the HR Dept for help in developing policies and handbooks to avoid controversy and tribunal hearings.
---
An unfair dismissal claim happens every 3 minutes
Every day in Australia, 127 unfair dismissal claims are made against employers – that's around one every three minutes.
Alarmingly, a Fair Work Commission report reveals Australian employers defending an unfair dismissal case have a success rate below 40%. It's never been this low before!
Unfair dismissal claims always outnumber other Fair Work Commission applications, but the number of claims has never been so high.
Recently, several controversial decisions by the Fair Work Commission have gone against employers who believed they had valid grounds for dismissal. But, it's clear any employer who terminates an employee must comply exactly with the Fair Work Act. Otherwise, they risk an unfair dismissal claim.
Our HR Solution comes with an insurance policy designed to protect your business from possible employee claims resulting from disciplinary or grievance procedures. Contact us to learn more.
---
AECOM introduce flexible work hours to return lost talent
How often have you watched talented employees walk away from successful careers to focus on their families? Now, global infrastructure giant AECOM has launched a flexible work scheme to entice them back.
AECOM chief executive for Australia & NZ, Todd Battley said there is a significant pool of talent who have stepped away from the industry because they were unable to nurture their families and their careers at the same time.
Commencing in 2018, AECOM's pilot program offers flexibility to new and existing employees across Australia and New Zealand. Their term-time contracts include 12 weeks of school holiday leave!