As winter looms, the reality of life without JobKeeper becomes a reality for many businesses. Although new unemployment figures from the Australian Bureau of Statistics show another drop in the number of people out of work, we won't truly know the impact of the end of JobKeeper for another month or so. As always, the HR Dept is here to assist businesses who may be adjusting to this "new normal" by considering redundancies, a reduction of staff hours and employing casual rather than permanent employees.
News: Data from the Australian Bureau of Statistics has shown a 0.2% drop in the unemployment rate, down to 5.6%. The youth unemployment rate also decreased to 11.8%. Between February and March this year, the number of people employed rose by 70,000 to reach 13,077,600.
The proportion of women employed was the highest it's ever been, at 58.5%, while the proportion of men employed remained slightly lower than before the pandemic, at 66.8%.
News: Anthem is the first health insurer to reward employees for getting the COVID-19 vaccine, with vaccinated employees receiving a one-time credit toward medical premiums. Anthem is the latest company to incentivise vaccination for its employees. Target said in February that it would give up to four hours' pay to frontline and essential employees who get vaccinated.
News: Australian retail superannuation fund Future Super has introduced a menstrual and menopause leave policy for employees. When suffering from menstrual or menopause symptoms, staff at Future Super will be able to take up to six days of leave a year in addition to their sick-leave allowance.
The policy guidelines also allow employees to work in a way that may help alleviate symptoms, whether working from home or in a quiet space in the office. The policy aims to remove the stigma or taboo about periods and menopause. Leigh Dunlop, chief operating officer at Future Super, said it was unfair for female employees to have to use their sick leave or holiday allowance to cope with symptoms.
---
Preventing Harassment and Bullying in the Workplace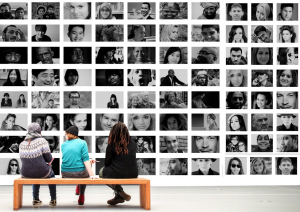 The Federal Government has agreed to strengthen legislation to tackle workplace sexual harassment. After sustained backlash from campaigners, PM Scott Morrison has agreed to take action, saying the Government would agree to all 55 recommendations from the Respect@Work report, which was published earlier this year.
In the report, the Australian Human Rights Commission acknowledged the critical need for all levels of government, employers, industry groups, workers and unions to work together to achieve more respectful and productive workplaces.
Employers can begin by implementing these policies:
Establish a zero-tolerance policy. Working with the HR Dept and your legal team, if you have one, draw up an anti-workplace harassment and anti-discrimination policy covering all employees.
Regularly consult with employees to discover if bullying is occurring or if there are factors likely to increase the risk of workplace bullying.
Build a workplace where harassment and bullying are unlikely to take place. Make it clear that demeaning or intimidating actions will not be tolerated and will be called out.
Offer training to your staff. Some employees may not even realise what constitutes "bullying and harassment". Regular training for the entire team is essential in conveying the right messages and guidelines. Provide information and training on workplace bullying policies and procedures, available support and assistance, and how to prevent and respond to workplace bullying.
Train managers and supervisors to recognise situations that can foster bullying and harassment and how to handle these situations when they occur.
Implement workplace bullying and harassment reporting and response procedures. Ensure everyone understands the process for reporting a complaint. Make sure everyone understands that each complaint will be heard and investigated.
---
What Your Start-Up Needs to Know About HR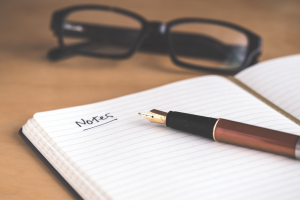 Typically, start-ups with strong HR policies and practices are better positioned to attract and retain employees, which can only be a good thing for business growth. Having HR policies and procedures in place will ensure that:
The right employees are selected and recruited.
Your business is compliant with Australian awards and employment standards, especially with regards to overtime and penalty rates, annual leave, allowances and meal break provisions.
Employment contracts are compliant with any changes to Australian law and the National Employment Standards.
Employees are fairly compensated.
Employees are performance managed.
Workplace policy manuals and codes of conduct are in place.
Training programs are implemented.
Your workplace culture is positive and inclusive
The HR Dept can step in early on to put these policies and procedures in place and keep things ticking over smoothly as your start-up grows.
---
Performance Appraisals For Small Businesses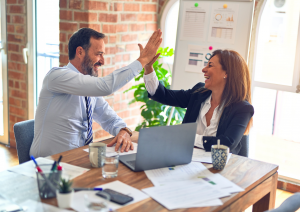 When done right, performance appraisals can be hugely beneficial to both employers and employees. Performance appraisals can align managers and staff, helping build the team and ensuring everyone is working towards a common goal. In a small business, this is invaluable.
Performance appraisals provide your employees with the opportunity to sit down with you, as their manager, to discuss their role in the business, openly and honestly. It's a chance to acknowledge accomplishments and challenges and establish a clear strategy for achieving future goals.
The best performance appraisals offer positive feedback and advice for improvement, resulting in better relationships between managers and employers, increased job satisfaction and an improved sense of loyalty toward the company. All of these lead to higher productivity among employees, which improves business outcomes.
If you'd like assistance conducting performance appraisals at your small business, get in touch with the HR Dept. We can help!
---
Should I Hire a Part-Time, Full-Time or a Casual Employee?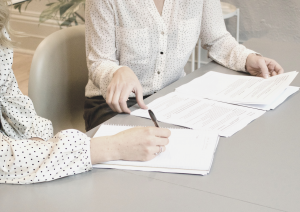 Determining how to employ workers can be difficult: should you employ staff on a permanent or casual basis? What works best for the employee and – importantly – what works best for the employer?
To begin with, it helps to have a good understanding of the difference between permanent and casual roles, and of the National Employment Standards, which apply to part-time and full-time employees. Some of these standards also apply to casual workers.
Permanent employees
Part-time employees are entitled to similar benefits as full-time employees, such as sick leave and annual leave, but on a pro-rata basis, as they work less than the full-time loading of 38 hours per week. Just like permanent full-time staff, part-time employees are entitled to termination notices and redundancy periods.
Casual employees
Generally paid by the hour or by the day, casual employees don't usually have regular or guaranteed hours of work. They don't receive entitlements such as annual leave and personal leave but are paid more (called "casual loading") to compensate for the lack of benefits and the general insecurity of their position. Under modern awards the casual loading is usually around 25%, however they may also receive a higher rate of pay for work on weekends or outside normal business hours.