New whistleblower laws take effect from July 1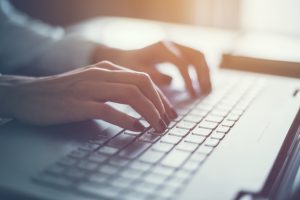 From 1 July 2019, new laws about whistleblowing will impact many businesses. The bill, approved by Parliament in February, ushers in several key changes, including:
Broadening the definition of a whistleblower to include former employees, suppliers, unpaid workers, contractors and relatives
Extension of whistleblower protections to include their spouses and dependents
Scope for protected disclosures to be made to a journalist or member of State or Federal Parliament under certain circumstances
A requirement for larger Australian organisations to introduce a Whistleblower Policy before the end of 2019 (failure to comply will be a criminal offence)
Significant penalties – up to $10.5 million – for breaches of whistleblower protections
Increased civil and criminal penalties for disclosing a whistleblower's identity or victimising them
The importance of maintaining a whistleblower's anonymity was recently highlighted. It's alleged the Registered Organisations Commission, which oversees unions and employer associations in Australia, accidentally sent an email containing sensitive information, exposed by a whistleblower, to the wrong recipient.
The legislation requires all whistleblower policies to be comprehensive, detailing:
The protections available to whistleblowers
The avenues for making disclosures
How the organisation will protect whistleblowers
How the organisation will ensure fair treatment of employees who are mentioned in disclosures
As well as other obligations
The policy needs to be in place before 1 January 2020, otherwise organisations could face fines of up to $12,600.
In addition, failure to maintain the confidentiality of a whistleblower's identity could lead to fines of up to $1.05 million for individuals and $10.5million for organisations involved in the breach.
Victimising (or threatening to victimise) a whistleblower could result in fines of up to $1.05 million for individuals and $10.5m for organisations engaged in the breach.
Entities covered by the new laws include:
Companies registered under the Corporations Act 2001
Insurers
Life insurance companies
Superannuation entities or trustees
If your organisation falls into one of these categories, you don't have much time to develop the wide-ranging policies required under the new legislation. The HR Dept can develop them for you or provide advice to ensure those developed in-house comply with your legal requirements.
---
Salary not the top choice for attracting top talent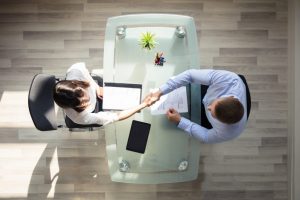 When it comes to attracting and maintaining the best talent, you might be surprised to learn that salary alone isn't enough.  In fact, the number of Australians opting for flexible work arrangements over a higher salary is increasing, according to Richard Fischer, Managing Director at ManpowerGroup Australia & New Zealand.
Factors that assist with ensuring your employees feel valued enough to stay include:
Providing strong leadership
Having a positive company culture
Valuing work/life balance
Investing in career development
While you might be concerned that you'll spend money on upskilling your employees only to have them leave, a 2018 LinkedIn survey found that 93% of employees would opt to stay in their role if their employer invested in their careers.
It seems that when the C-suite focuses on talent generation, they are rewarded with employee loyalty.
The HR Dept understands the complexities of managing top-performing staff. Contact them for advice on attracting and maintaining the right people for your organisation.
---
How to avoid a wrangle over minimum wages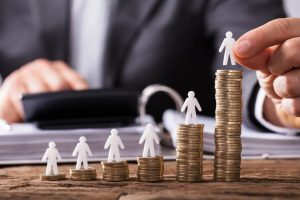 As the end of another financial year approaches, it's vital organisations review what they are paying employees to ensure they are maintaining standards set by the Fair Work Commission.
Every year the minimum wage rates are reviewed and FWC set a minimum wage order for employees not covered by an enterprise agreement or modern award.
The onus sits with employers to be aware of any changes made to Modern Awards or increases in the national minimum wages. Changes must be applied from the first full pay period on or after 1 July each year.
The Fair Work Commission will publish any changes prior to this date on their website.
The minimum wage is the absolute lowest an employee can be paid. In Australia, it is currently, $719.20 per week, or $18.93 per hour based on a 38-hour week. This was set on July 1, 2018 and must be adhered to by all businesses operating in Australia.
The Fair Work Commission sets standards for minimum rates of pay as well entitlements such as penalty rates, allowances' leave loading and overtime for different job roles across all industries. These entitlements vary according to industry, job type, experience in the role and other factors.
If you aren't aware of your employees' minimum wage requirements, you could risk underpaying them.
Don't risk a wrangle with the Fair Work Commission. Contact The HR Dept for up-to-date advice on wages and entitlements.
---
Release me! What to do when employment relationships turn ugly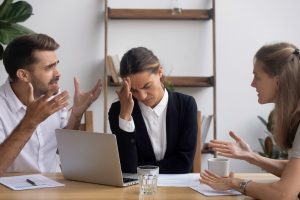 Sometimes, relationship breakups can be ugly and this is true for both working and personal relationships.
To help protect against a nasty fallout when employers and employees part ways, some organisations use a legal tool known as a deed of release. This is an agreement between the parties that they will release each other from claims arising from the employment or its termination.
However, matters of serious misconduct or unlawful activity that come to light after the deed of release is agreed can still be pursued by employers.
This was demonstrated recently when an employer successfully made a claim against a former employee who had stolen significantly more money than she admitted when the deed of release was signed.
Working through the troubles of ending an employment relationship can be painful and time-sapping. Contact the HR Dept for help to get it right and minimise the likelihood of an employment dispute.
---
Collaborative workspaces prove sharing is caring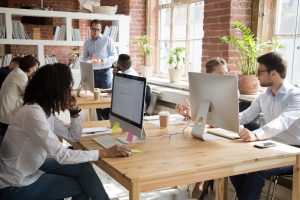 They say sharing is caring and this is being confirmed with the rise of collaborative workspaces in Australia.
Shared workspaces have many demonstrated benefits.
For start-ups, they provide the amenities, equipment and supplies found in an office, without the lock-in contracts.
The biggest benefit, however, is the sense of community created by working alongside others. Managing a team in a shared workspace allows them to interact with a diverse group of colleagues and helps remove the social isolation experienced by remote workers. This enhances employee engagement.
Talk to The HR Dept about boosting your bottom line by creating workplaces that optimise employee engagement and productivity.