As summer comes to an end, Australian workplaces are still being subjected to the lingering impacts of the COVID-19 pandemic, with snap lockdowns, vaccine rollouts and mask enforcements. It's a confusing time for employers and employees alike, which is why the HR Dept strives to keep you updated with the latest HR news from around the country.
News: Pay rises unlikely for Aussie workers
Workers are unlikely to get a significant pay hike until the middle of the decade, Reserve Bank governor Philip Lowe told a parliamentary committee on February 5. Lowe said that driving wage growth above its current level would require an even tighter labour market than the one that existed before the COVID-19 slowdown.
News: Telstra launches a neurodiversity hiring program
Telstra has launched a neurodiversity hiring program, with eight roles available as part of its inaugural scheme.
The company has partnered with Specialisterne, a not-for-profit specialising in neurodiverse recruitment, to roll out the hiring pilot.
News: NAB recruits WFH employees
NAB is hiring 150 call centre employees who will work from home on a full-time basis. "We are really seeing a change in the way customers are engaging with us," NAB head of personal banking, Rachel Slade told NCA NewsWire. "We also have learned (over the pandemic) our colleagues can pretty much work anywhere."
News: Survey finds workers like working from home
A majority of employees want to continue working from home at least two days a week, according to the brokerage's survey of more than 2,000 workers globally. Only 26% want to work from home full time after the Covid-19 pandemic passes, according to a survey by Jones Lang LaSalle Inc.
News: Employers want clearer guidelines from the Government
New research from the Australian HR Institute shows 13% of employers are considering mandating the COVID-19 vaccine, but the majority want clearer guidelines from the government.
Despite this confusion, 60% are confident their workplace is prepared to act if the government does decide to mandate the vaccine.
---
The Impact of the COVID Vaccine on your Workplace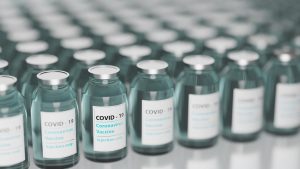 We know employers are obligated to ensure a safe working environment, and that employees are obligated to assist in making that environment safe. From cases in the Fair Work Commission regarding the flu vaccine, we know it is deemed reasonable and lawful for employers in high-risk environments (such as child or aged care facilities) to require employees to have the flu jab.
Based on this, we can argue it will be lawful and reasonable for employers to mandate the COVID-19 vaccination, especially with the high risks involved with COVID-19.
However, we also know there have been some cases before the Fair Work Commission where it was acceptable for employees to refuse the flu vaccine. Therefore, you will need to consider your organisation and employees' circumstances when determining your business' policies around the COVID-19 vaccine.
These unprecedented times create many unanswered questions, so we urge employers to err on the side of caution. Remember you can highly recommend the vaccination, without mandating it.
If you choose to mandate the vaccination, make sure you are very clear in your communications with staff on:
Why you have made it mandatory
What timeframes they have for vaccination
The repercussions for refusal
It will also be essential to work with employees who choose not to be vaccinated for health and medical reasons and those who refuse for personal reasons.
Navigating the continued challenges of COVID-19 for HR can put a significant strain on you and your team. The HR Dept is here to support and advise you. For assistance, please get in touch.
---
What the New IR Reform Bill means for Small Business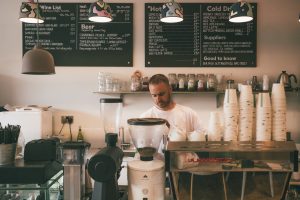 In December 2020, the Federal Government introduced a new Bill into Parliament to deliver industrial relations reforms. The Fair Work Amendment (Supporting Australia's Jobs and Economic Recovery) Bill 2020 or "IR Reform Bill" was developed following a series of IR Reform Roundtables held by the Federal Government last year and attended by key stakeholders from industry, employer and employee groups.
The reforms centre around five core areas:
Awards simplification
Casual and fixed-term employees
Compliance and enforcement
Enterprise agreements
Greenfields agreements
The Federal Government hopes to pass the Bill by March 2021, when the current JobKeeper and JobSeeker programs end. Staying abreast of the latest industrial relations developments and managing the intricacies of HR can be challenging at the best of times. The HR Dept is here to support you with as much or as little help as you need.
---
How to Approach Employee Engagement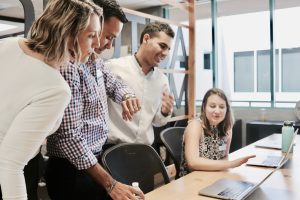 As an employer, here are some tips for achieving employee engagement in the workplace:
See the hidden potential in your employees. Take the time to get to know the people in your workplace – what are their strengths, what are their passions, what are their natural skills?
Collaborate with your employees. Brainstorm ideas together – you'll be surprised by the standard of the suggestions and impressed by the instant employee engagement that ensues.
Share your successes and vulnerabilities.
Be authentic. Get to know people on a personal and professional level, genuinely and honestly.
Recognise and reward employees for their hard work. It's human nature to appreciate small shows of gratitude. Think about how much you appreciate when someone offers a genuine, "Wow, thank you!" Again, honesty and authenticity is key – it's not necessary to recognise and reward every workplace action, but stay alert to when someone has gone above and beyond.
---
Setting KPI's in Small Business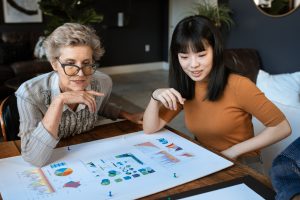 Chances are, when you set up your small business, "KPIs" were the last thing on your mind. However, as your business grows, don't disregard the concept of KPIs. While they may sound like they belong in the domain of a multinational company, key performance indicators can be a useful way of tracking your business' performance and setting goals for the future.
A KPI for small business can keep you on track and let you know whether your hard work is paying off.
KPIs will also help you determine where things aren't working, so you can correct and amend before it's too late.