Introduction: As Australia welcomes its 31st Prime Minister, business groups are taking the earliest opportunity to let Anthony Albanese's government know what employers want and need.
For most employers, the major concerns revolve around access to skilled labour, with a desire for fast-tracked immigration and the return of international students.
We look forward to any changes that will take the pressure off HR leaders. Watch this space for developments!
News: From 1 July 2022, the percentage rate for the Super Guarantee (SG) increases from 10% to 10.5%. Employers are required to contribute additional money into their employees' super accounts in line with the higher SG percentage rate.
News: About 2.66 million workers across Australia may be eligible for 10 days of paid Family and Domestic Violence Leave (FDV) following a provisional decision from the Fair Work Commission.
News: The Western Australian Government has announced a historic downward trend of its unemployment rate, hitting 2.9% in April.
News: The Federal Circuit and Family Court of Australia has ordered an employer to pay $20,000 after an age-discrimination lawsuit.
The employee was a former chief accountant of a shipping company. In 2018, the employer informed the worker, who has been with them for more than 25 years, that his "permanent employment would be converted to a fixed-term contract".
News: The Australian Capital Territory (ACT) Government has dropped its vaccine mandate for workers in the health and education sectors in mid-May.
News: The Western Australian Government has announced $6.5 million in additional funding for its second phase of the Mental Awareness, Respect and Safety (MARS) Program, an initiative that is designed to "stamp out" sexual harassment and assault in the resources sector.
News: Research from Betterworks reveals that 46% of employees are planning to look for new jobs, with 72% only doing so to get away from their old jobs instead of chasing new opportunities (28%).
News: Australian wage growth has stagnated, lifting from 2.3% to 2.4%, less than half the headline inflation rate, meaning real wages dropped 2.7%. Total wages grew by only 0.65% in the March quarter, missing analyst's expectations of 0.8% growth. Private sector wages grew by 0.65% over the quarter, and public sector wages grew by 0.56%.
---
Conducting Reference Checks the Right Way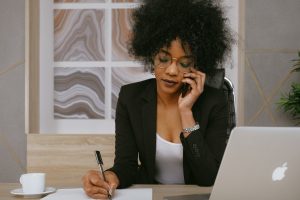 In these days of skills shortages and great resignations, it's tempting to skip the obligatory reference check. Unfortunately, this is a trap that many employers fall into.
Reference checks provide valuable insights into a candidate's personality, skill set and work ethic, which may not be clear at interview stage. They're also a good way to check the accuracy of the information the candidate has provided in their CV and during the interview.
When conducting a reference check, get in touch with at least two of the employee's referees. Although it's not a legal requirement, it's a good idea to inform the candidate that you're conducting a reference check, and only contact the referees the candidate has provided.
You can ask questions such as:
How does the candidate work within a team?
How do they react to pressure?
How do they take feedback?
How punctual are they?
Would you rehire them?
It's also very important to conduct reference checks before you offer a candidate the job, not after they've already handed in their notice and fixed their start date.
On the flipside, what happens if you, as an employer, are asked to provide a reference for a current or former employee? What are the dos and don'ts? Again, this comes down to matters of defamation. If you're providing negative feedback, it must be based on facts surrounding the employee's performance.
Often, it can be easier (and less legally complex) to simply say: "I would not rehire this person."
If you'd like help conducting reference checks, or responding to requests for reference checks, please get in touch with the HR Dept.
---
Lifting the (lunchbox) Lid on Paid Breaks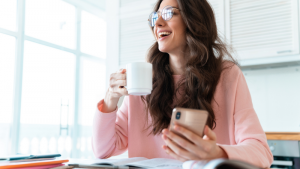 With news that both McDonald's and the Commonwealth Bank are facing claims of serious workplace rights contraventions over break times, now's the time to check you're adhering to regulations.
Employers have an obligation under the Workplace Health and Safety Act to ensure that employees are safe at work.
Additionally, an employee's employment or enterprise agreement may also set out the employer's obligation to offer employees rest breaks.
Employees are entitled to set paid breaks depending on the number of hours they have worked. Employment agreements outline the minimum amount of time off allowed during a shift, with each industry having different minimum break requirements.
As a guide, break-time entitlements are as follows:
Fewer than four hours worked = no paid rest break
Between four and seven hours worked = 10-minute paid rest break
Between seven and 10 hours worked = 2 x 10-minute paid rest breaks
If you have any questions or need any assistance, please reach out to the HR Dept.
---
Performance Improvement Plans: Are You Doing Them Right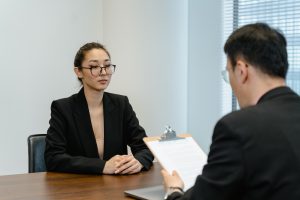 Rather than having an adversarial purpose, PIPs should be about reconciliation and resolution of issues. The end goal should be a productive employee who's kicking goals and engaged with their work, to the benefit of the company that employees them.
To achieve this, a Performance Improvement Plan should address:
The facts
What did the underperformance issues begin? How can these issues be addressed or resolved?
Set objectives
Establish clear and realistic objectives and timeframes, offering mentorship, training and regular feedback.
Go back to the initial onboarding
Often, an employee hasn't been onboarded correctly, or received adequate training during their probation period.
Offer positive reinforcement
Positive recognition is much more effective than the threat of termination and formal warnings. Check in regularly with honest, genuine, positive feedback for the employee.
If you'd like help setting up an effective PIP, get in touch with the HR Dept. 
---
Recruitment and the Great Resignation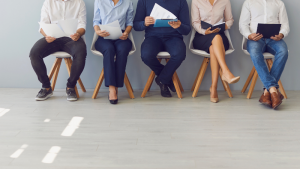 According to NAB, 1 in 5 Australians have changed jobs within the last year and 1 in 4 are considering leaving their current job.
Key reasons workers are contemplating leaving their jobs are "push" factors – a lack of personal fulfilment, a lack of career growth, mental health, poor pay and benefits.
For employers, this might feel like unfamiliar territory. Experienced employees are leaving and the ones applying are not meeting your expectations. If this sounds familiar, it could be time to rethink your recruitment by:
Promoting current staff
Diversifying job posting
Abandoning your expectations
Promoting on-the-job training