It seems all anyone is talking about at the moment is the Australian Government's recent Federal Budget – and its implications for small to medium Australian businesses.
Here's our round-up of the key HR issues in the 2021 budget:
• A 12-month extension of the rules that allow most businesses turning over less than $5 billion to deduct or "expense" the full cost of assets they purchase, no matter how much those assets cost.
• Businesses can "carry back" economic losses they made as a result of COVID to bring down their profits in pre-COVID years.
• The Government has committed to investing $20.5 million into the implementation of the Respect@Work report recommendations.
• Families with two or more children will be able to claim up to 95% in subsidies from July 2022, depending on their income. The annual cap on childcare payments will be removed for all families. The increased childcare subsidies will benefit employers who need higher workforce participation from women.
• $2.7 billion will go to expanding wage subsidies for businesses that take on newly commencing trainees and apprentices. Any business that takes on a trainee or apprentice before 31 March 2022 can now claim a 50% subsidy for 12 months. Payments are capped at $7,000 per quarter, per trainee.
• The JobTrainer fund will receive a $500 million boost over two years, funding 33,800 training places in aged care and 10,000 spots in digital services. In addition, $43.8 million has been allocated to a cyber security skills partnership innovation fund to bolster employee skills in various sectors and over 230 scholarships will be created to get more talent into emerging tech industries.
• The Superannuation Guarantee (SG) is legislated to increase half a per cent a year before reaching a final value of 12% by 2025. This means the SG rate will increase to 10% from July 1, 2021, and rise by 0.5% per year thereafter.
• Removal of the $450 minimum income threshold under which employees do not have Superannuation Guarantee (SG) paid by their employer.
---
As mentioned above, the 2021 Federal Budget saw significant changes to the Superannuation Guarantee (SG), which – when legislated – will have implications for many businesses in Australia.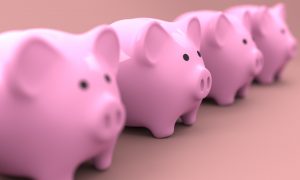 Superannuation Guarantee is the proportion of wages that employers must contribute to their workers' retirement savings and, as an employer, it's important to stay abreast of any legislative changes.
With the removal of the $450 minimum threshold, about 300,000 part-time workers (around 3% of employees) — mostly women — will receive SG. For the first time, regardless of how much a person earns, they will be entitled to employer-paid superannuation.
The plan won't come into force until the first financial year after Parliament approves the legislation. The Government expects that this will occur before July 2022.
When the compulsory SG contribution level is increased to 10% on July 1, you'll need to adjust your payroll systems to pay the increased amount to your eligible employees.
If you don't pay the correct rate of SG into your employees' super accounts by the quarterly due date, you may have to pay the Superannuation Guarantee Charge. This ATO penalty for late or inaccurate payment includes all the SG amounts owing to an employee, plus interest and an administration fee. You will also need to report and rectify any missed payments by lodging an SG Statement with the ATO.
If you would like assistance with employer-paid superannuation, please get in touch with the HR Dept. We can help put efficient systems in place that will minimise the impact of any legislative changes.
---
Occasionally, an employee may be unable to return to work, or be unable to resume full duties.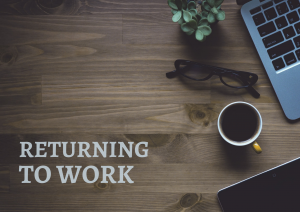 Situations such as these require careful handling in order to prevent the employee filing for disability discrimination. As always, the HR Dept can help put systems in places to prevent such cases arising.
Unlike workers' compensation claims, in which an employee has suffered a work-related injury or illness, there is no legal obligation for an employee to accommodate an ill or injured employee by providing them with alternative duties. However, this is where anti-discrimination legislation comes into play – employers must make reasonable attempts to accommodate an employee during their illness or injury, unless to do so would constitute an unjustifiable hardship for the employer.
It's also unlawful to dismiss an employee due to illness or injury if they have been absent for three months or fewer (or during a period of paid personal leave).
---
For businesses looking to retain top employees and achieve commercial success, salary reviews are imperative, and should be conducted regularly.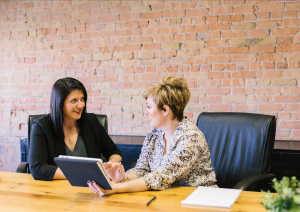 Salary reviews provide the following benefits:
• They enable companies to pay fairly and competitively
• They identify and rectify any pay gaps that may exist within your company
• Underpayments and overpayments can be detected and adjusted
• Your company is seen as a top recruiter to attract the best talent
• Cost associated with employee turnover are reduced. Traditionally, these are much higher than the cost of reviewing and adjusting employee salaries
• Your employees feel valued and appreciated
By regularly undertaking salary reviews, companies are able to stay competitive, attracting and retaining top talent, while also maintaining cost efficiencies and ensuring a positive company culture.
Determining a fair and equitable salary that's personally tailored to the individual employee can be difficult, even with these detailed salary-review processes in place. For assistance with salary reviews, get in touch with the HR Dept
---
The majority of Australian employers know the importance of workers' compensation, and most have workers' compensation insurance in place, should a claim arise in their workplace.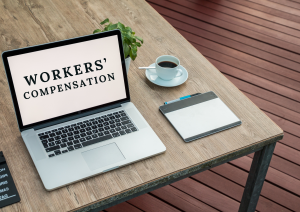 Workers' compensation insurance protects your business from financial costs when a worker sustains a work-related injury or disease. It also protects injured workers by providing weekly payments to cover loss of earning capacity, payment of reasonable medical and rehabilitation expenses, and other entitlements. When choosing a workers' compensation insurance policy, ensure it provides adequate cover – have a chat the HR Dept if you'd like assistance.