Can you fire staff for dodgy out-of-hours work behaviour?
Knowing when you can fire someone for what they do on their own time is vital in helping to prevent an unfair dismissal claim.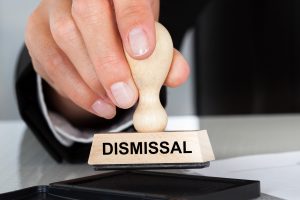 Unfortunately, the conduct of your employees outside of work can significantly impact your business. This was highlighted in a 2018 case involving a Qantas flight attendant – Luke Urso.
Luke was unable to work after recording a .205 blood alcohol reading and incurring a $20,000 hospital bill.
After a disciplinary process, Qantas fired him for breaching their code of conduct and safety policies due to 'drinking excessively'. The Fair Work Commission found his dismissal was not unfair, as he had a duty to be 'ready and able' to work.
More recently, the controversy surrounding rugby player Israel Folau's use of social media to express his religious views emphasises the issue's complexity. Much is at stake. Folau stands to lose a contract worth $4 million and the Australian Rugby Union could wind up in a drawn-out litigation. The whole situation could take several years of Fair Work hearings to resolve.
As an employer, you want your reputation and brand to be in the media for the right reasons. So take steps now to review employment contracts and ensure your staff understand how their out-of-hours conduct can affect their employment.
It's a wise practice to always document your dealings with staff. This is especially so for anything formal like contract reviews and social media training.
While you can dismiss an employee for their out-of-work conduct, you need to be sure their behaviour either:
is likely to cause serious damage to the relationship between the employer and employee; or
the conduct damages the employer's interests; or
the conduct is incompatible with the employee's duty as an employee
Understanding the rules about dismissing an employee for questionable out-of-hours conduct is confusing. Don't risk a stressful and drawn out Fair Work claim. The HR Dept are experts in employment matters, including dismissal.
Contact them for advice about preparing comprehensive employment policies to help keep you out of sticky situations. They can also help if you have a staff issue and are unsure about how to proceed.
---
New employee experience impacts bottom line
Depending on where you're at in business, onboarding staff might inspire feelings ranging from excitement to dread.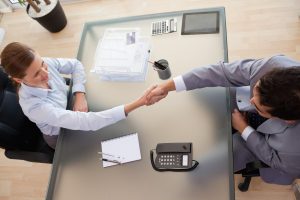 Around 86% of organisations lack a proper onboarding process according to an article appearing in HR Daily. Conversely, good onboarding programs can help staff become fully proficient 34% faster. In addition, 69% of employees were found to be more likely to stay with an organisation for three years after an excellent onboarding experience.
Author and business coach David Finkel recommends drafting a written action plan for orientating new staff with the onboarding process covering the first 3-6 months.
Ideally, onboarding should begin at the interview stage by clarifying role expectations and covering how performance will be assessed long-term.
It's also important to give interviewees a chance to voice their opinions and ask questions.
The HR Dept can help with all aspects of recruiting. Contact them for advice about optimising your onboarding process to get your staff up and running fast.
---
Employee, trainee or unpaid intern? Why clarifying your workers' roles is critical
If you use young workers, it's vital to know the difference between an unpaid intern and an employee.
Failure to correctly characterise an employee could have serious consequences – including financial loss and reputational damage.
Start-up company Fashion Box recently found this out the hard way. The Federal Circuit Court ruled they were in breach of the Fair Work Act and fined them $330,000 for exploiting interns.
The Fair Work Ombudsman's website notes that deciding whether a person is an employee happens on a case-by-case basis.  It involves working out whether the arrangement involves the creation of an employment contract or not. It states:
"An employment contract can arise even where the parties call the arrangement something else, say it is not employment or if a person agrees not to be paid wages for the work they do."
Key indicators that an employment relationship exists include:
The reason for the arrangement – the more productive the work that's involved (rather than just observation or training), the more likely the person is an employee.
Length of time – the longer the arrangement, the more likely the person is an employee.
Significance to the business – if the person is doing work that would otherwise be done by an employee, it's more likely the person is an employee.
What the person is doing – they're less likely to be an employee if they aren't required to come to work or do productive activities.
Who's getting the benefit? – if the business is getting the main benefit, it's more likely the person is an employee.
Don't risk reputational and financial damage. The HR Dept can provide expert advice on accurately clarifying your workers' roles.
---
Employers! New minimum wage laws take effect from July 1
The Fair Work Commission has decided on a 3% increase to the national minimum wage.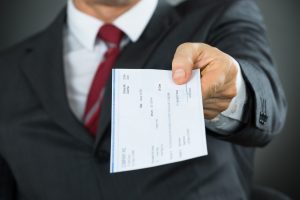 This raises the weekly wage for Australia's lowest paid workers by $21.60 to $740.80 or $19.49/hour (up from $18.93/hour).
The increase applies to modern award minimum wages for junior employees, employees under training arrangements, employees with disability and to piece rates.
Employers who pay staff under any of these arrangements will need to increase their employees' pay in the first pay period on or after 1 July 2019.
If you pay employees under an industrial instrument, such as a collective or enterprise agreement, you should also review rates to ensure they meet minimum wage requirements.
It's hoped the wage increase will ease cost of living pressures for financially struggling workers.
The HR Dept can ensure you're always on top of Fair Work changes with accurate and up-to-date advice so get in touch before 1 July.
---
Employers! Are you ready for 1 July single touch payroll?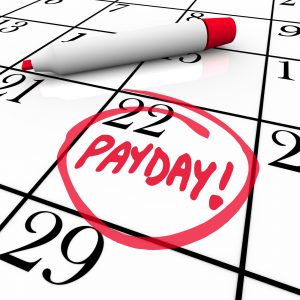 It's been described as the biggest tax change since the GST. But new figures show that 70% of micro-businesses haven't heard of single touch payroll (STP).
The survey also found that 55% of 517 business owners had "little knowledge" about how to become compliant.
More than 700,000 businesses with 19 employers or fewer are required to implement STP reporting by July 1.
Employers using software solutions that offer STP reporting will send employees' tax and super information to the ATO with each payroll. No-cost and low-cost options are also available for employers not using payroll software.
For expert advice, contact the HR Dept.