Culture is king – how to win millennial loyalty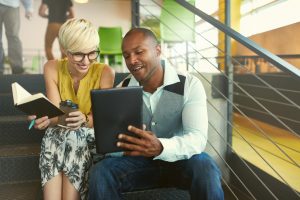 It's official. The days when jobs were for life are long gone. But it's not employers driving this change in attitude. The modern millennial workforce is proving increasingly hard to retain.
Results from the 2018 Deloitte Millennial Survey of over 10,000 millennials, across 36 countries, revealed millennials are feeling disillusioned with self-serving businesses.
In Australia, monetary rewards are important but they aren't the top priority for millennial job seekers. The survey indicated their most highly-rated job considerations were:
Work environment
Financial rewards/benefits
Flexibility
Millennials – anyone born between 1983 and 1994 – will soon make up the majority of our Australian workforce. Their concerns are not only relevant but also an indication of what employers must do to attract and retain them.
The cost and disruption of high staff turnover have a bigger impact on small to medium enterprises as they have fewer employees and smaller budgets.
Almost half (44%) of millennials surveyed anticipated changing their employer in under two years, with only 22% considering tenure of over 5 years.
According to Deloitte Australia's chief operating officer, David Hill:
"While pay and culture attract this cohort to employers, it's diversity, inclusion and flexibility that keep them there… Those working for employers perceived to have diverse workforces and senior management teams are more likely to want to stay five or more years."
Millennials are also aware of what's sometimes referred to as Industry 4.0 – more digital technologies including Artificial Intelligence introduced to the workplace. They feel employers should provide training opportunities, particularly in more human-centric soft skills such as critical thinking, creativity or innovation.
So how can you make your workplace more appealing to millennials so they want to work for you, and more importantly, are happy to stay?
Build a diverse workplace and a culture that offers meaning beyond financial gain
Offer attractive financial rewards
Include flexibility in your work practices
Provide more professional development opportunities
The HR Dept can help you with these and other initiatives to grow a loyal millennial workforce. Call us on 1800 473 378 or email info@hrdept.com.au
---
Process fail delivers unfair dismissal win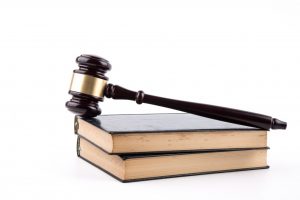 When is a resignation not a resignation? It sounds like a trick question, but for the Fair Work Commission (FWC), the answer is very simple.
In March 2018, a nail technician working at a Melbourne beauty salon lodged an unfair dismissal claim, despite having resigned from her job. The FWC found in her favour and the business was ordered to pay over $20,000 in wages and superannuation.
So, how did a resignation lead to a successful unfair dismissal claim? Two hours after receiving her resignation, the business fired the employee via email, stating she'd altered a medical certificate, giving them grounds to terminate her. Fair Work Commissioner Michelle Bissett ruled this email invalidated the resignation and opened the door to an unfair dismissal claim.
At the hearing, the FWC accepted the technician resigned because she felt bullied by her employer after making enquiries about her wages. There was evidence she had previously contacted the ATO and the Fair Work Ombudsman about pay and superannuation she believed she was owed.
The employer offered little proof the technician had backdated her medical certificate and the dismissal was found to be harsh and unjust.
If you want to avoid a similar situation in your business, it's important to remember you can accept a resignation but still reject the reasons given. However, you should avoid countering a resignation with a dismissal.
For help with termination questions contact The HR Dept.
We can develop thorough processes to ensure your employee-related activities – from performance management to suspicions of fraudulent behaviour – are always documented.
---
Should candidates keep mum about their pregnancy?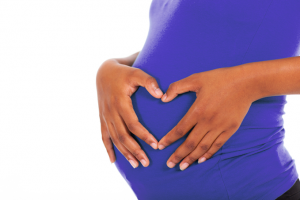 For women, when it comes to revealing pregnancy or even marital status, it can feel like the recruitment playing field is far from even. Credit report specialists, Credit Angel, recently revealed that around one in three female job applicants don't wear wedding rings when attending job interviews.
And a woman on a parenting website ignited debate when she asked forum members whether she should reveal her pregnancy during a job interview. She was concerned she might not be offered the job if her potential employer knew she was seven months pregnant. Responses were split between people urging her to be honest, while others believed the employer would discriminate.
Despite the concerns, Australian employment law is clear – neither an applicant nor an employee can be discriminated against because of their gender.
For employers, negotiating employment law and ensuring you're protected against discrimination claims can be tricky. To be sure, contact The HR Dept today.
---
Is your business affected by Single Touch Payroll?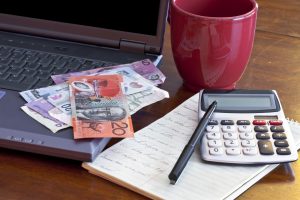 From July 2018, Single Touch Payroll (STP) will be mandatory for 'substantial employers' (defined as businesses that employ 20 or more people).
New processes can bring new challenges, so how should you prepare for STP? Here are 7 tips:
Establish whether you're a substantial employer. (No need to submit your headcount to the ATO.)
Speak to The HR Dept and/or your payroll software provider about STP help and reporting.
Subscribe to ATO updates about STP and make sure your contact details are current.
Review your payroll processes, to ensure payroll staff understand and are prepared for STP implementation from 1 July.
If you won't be ready in time for rollout, contact the ATO and ask for an extension.
Once your software and systems are set up, begin reporting to the ATO.
If you encounter problems, get in touch with The HR Dept who will be able to help.
---
Strategy essentials for remote working success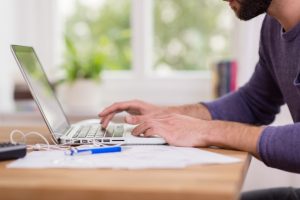 Has your business embraced the idea of employees working remotely? In recent years, working from home has become a well-established practice in many companies. A study by Remote.co revealed working remotely has grown by 115% since 2005.
There are some challenges such as isolation and accountability. But remote working also delivers benefits for businesses and employees alike, from improved productivity to cost savings, greater job satisfaction and healthier employees.
Founder and CEO of Remote.co, Sara Sutton Fell acknowledges that the success or failure of remote work depends on how it's executed.
"There are critical strategies and management techniques necessary to make remote work a success, whether it's applied to one worker, a team, or an entire business."
Are you interested in developing a remote work policy for your workplace? Avoid the challenges – speak to us.
---
Embracing sport to build winning workplace teams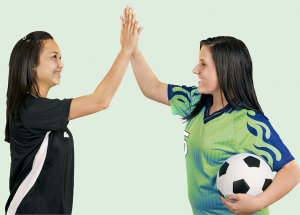 Australia has a worldwide reputation as a sports-mad nation. From Test cricket to football – sport consistently outranks other entertainment in the TV ratings and around the water cooler.
When major events like this year's football World Cup draw near, it's an excellent opportunity to boost employee engagement.
Start by injecting some fun into your workplace:
Install a TV in the breakout room
Organise a World Cup sweepstakes
Hold a 'wear your team shirt' day
Introduce some flexible work options. You'll reduce the likelihood of employees arriving bleary-eyed and distracted and you'll demonstrate your commitment to work-life balance.
---