Temporary Award changes: what you need to know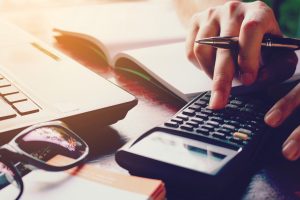 In April this year, the Fair Work Commission announced several temporary changes by the addition of a Schedule X to 99 Awards impacted by COVID-19. While some changes have been extended to 30 September, others have been varied or ended on 30 June 2020.
This means employers must stay up to date with all Award changes and keep their payroll compliant. If you need assistance in identifying the changes and adjusting your HR practices, contact your local HR Dept, we're here to help.
For most Awards, the temporary changes will continue. However, the Restaurant and Hospitality Award and the Clerks Award have new guidelines on when their variations can be applied. The Electrical Power Industry Award 2010, which had not been initially included in these changes, now has Schedule X applied. At the same time, the Retail Industry variations (including the Fast Food Industry, General Retail Industry, Hair and Beauty Industry, and Storage Services and Wholesale Awards) will only be applicable until 31 July 2020.
In Victoria and Queensland, additional support has been added for employees on COVID-19 sick-leave who are not receiving other financial aid.
What do employers need to do?
Employers need to regularly review their HR processes and stay abreast of any changes to Awards that will impact their employees. In particular, you need to know whether you need to
Adjust your employee's duties
Change employee hours
Make any other changes to remain compliant with the relevant Awards
It can also be confusing if the Award advice contradicts other requirements such as the Superannuation Guarantee – as in the case of the Hospitality Award and some others.
It is essential that you identify which changes will impact your employees and ensure you are applying those changes to your HR practices as soon as practicable. You will also need to clearly communicate the changes to your employees so they are aware of how their Awards are changing and how that will impact their employment.
Your local HR Dept can help you quickly identify which changes specifically apply to your business and situation.
---
How will COVID-19 change the future of your workplace?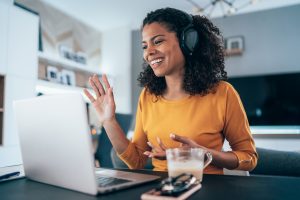 2020 has been a tough year for most businesses, and there's no end in sight. The breakout in Victoria shows us we're on shaky ground so businesses need to be adaptable to survive. So how has the modern workplace changed, and how well does it function?
The lockdown earlier this year proved, for many businesses, remote working is doable. Businesses have an opportunity to define how they will function as restrictions ease, tighten again when needed, and eventually operate, once an effective vaccine is available.
That means it's now an ideal time for businesses to identify how their new working models will look.
Could a hybrid-model be the right choice for your business?
A hybrid working model is one where some employees work from home (some or all of the time), while others return to the office or workplace permanently.
When making this decision, you need to consider a few factors:
Which employees are needed on-site and when/how will you manage rosters?
Who will work on-site full or part-time, and who will work remotely some or all of the time?
How will you manage physical distancing for co-working staff?
How will you manage employees and ensure equal treatment when some are working remotely, and some are working on-site?
While 2020 is proving to be tough, it's also an opportunity to invest and plan your future workforce strategies to create opportunities for increased employee retention, flexibility and productivity.
If the task of planning your future workforce strategy feels daunting or you just don't know where to start, give The HR Dept a call. We're here to help you build a future-proofed business.
---
What are the requirements for handling contact tracing data?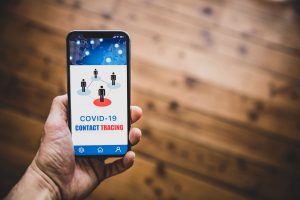 As some businesses start returning to a more "normal" working environment, many are under new requirements from the States and Territories to collect customer or visitor details. This data is required for contract-tracing should a coronavirus outbreak occur. But it may surprise you to learn, this data is still governed under the Privacy Act 1988.
That means the information collected must be handled and held securely in line with best practice for handling data based on State and Territory law. Employers also need to ensure all employee contact details are up to date and safely stored.
The Office of Australian Information Commissioner (OAIC) recommends:
Only collecting the required information
Notifying customers and visitors about the reasons you're collecting their information
Securely storing the information
Only releasing the information to the relevant health authorities, when requested, for contract tracing purposes
Appropriately destroying the information once it is no longer needed
---
How has COVID-19 changed workplace lunch breaks?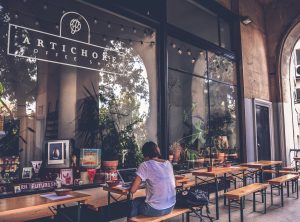 The concept of a 'lunch break' seems simple; yet it isn't. Worldwide, busy employees feel the need to work through their lunch break. At some workplaces, there's a stigma around regularly having lunch breaks, as they are seen as unproductive.
Coronavirus may be making this small necessity more troublesome.
For those working from home, snacking may be a coping mechanism and being close to the fridge could mean they're eating more. Others may have started taking regular healthy lunch breaks. Either way, daily eating habits can affect work.
Returning to the workplace will again impact lunch break habits. Social distancing requirements and fear of COVID-19 may leave employees feeling nervous about business meetings and shared lunchrooms.
Here law intervenes. Awards generally require employees to take a 30-minute unpaid lunch break. Workers who work through these breaks may be owed overtime pay. For the award-free, if working long hours, health and safety legislation requires employees to have a break.
---
Viral video delivers an important message to employers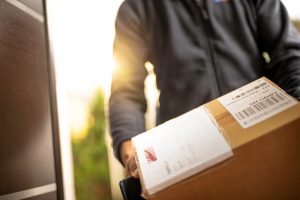 Lessons for business come in all shapes and sizes, as seen by a video posted to Facebook showing an Amazon driver following hilarious delivery instructions to the tee. The viral video shows the driver running to the door, knocking three times yelling abracadabra, and then sprinting back to her van. Unbeknown to the buyer, the instructions were slipped into the delivery instructions by her son.
The public has praised the driver for her commitment and attention to detail. The lesson? Acknowledging and encouraging those employees who go the extra mile is more important than ever because they are the face of your business!