Why SMEs should act on workplace sexual harassment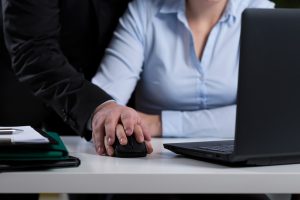 Celebrity sexual harassment allegations in the entertainment industry have dominated the news since October 2017 and triggered an unprecedented global reaction. The worldwide #metoo movement has evolved as women, in particular, feel empowered to speak out on social media about their experiences of workplace sexual harassment.
Now attention will be on Australia as the Australian Human Rights Commission (AHRC) has announced a 'world first' enquiry into sexual harassment in the workplace. Kate Jenkins, the sex discrimination commissioner, will lead the enquiry. In comments to the ABC she said:
"The timing was right, the appetite for change is there and we have all the functions to make sure we can help Australia lead the globe in finding new solutions for sexual harassment."
The enquiry will explore the reasons behind the growing number of incidents of workplace sexual harassment. It will investigate what businesses are doing to address them and the impact of existing Australian laws. Special attention will be given to women who are affected financially when workplace sexual harassment causes them to change employers or miss out on promotion.
The Federal Government supports the 12-month AHRC enquiry and is funding half the estimated $1m cost.
Every Australian will have the chance to lodge a submission with the enquiry and public consultations will be held in major cities as well as regional centres. Workplace sexual harassment policies and procedures used by businesses around the country will be under scrutiny, as well as the outcomes of complaints.
The HR Dept can help you understand workplace sexual harassment laws and review your policies and procedures, so your employees and your business are protected. Read on for some top tips on stamping out sexual harassment in the workplace.
– Set the tone. Make it undeniably clear to all of your employees that sexual harassment will not be tolerated and will be dealt with severely.
– Lead by example. Ensure your company culture is inclusive and fair to all.
– Communicate. Provide training with clear instructions on behavioural expectations and how to report harassment.
For further advice on how to address sexual harassment in your workplace contact your local HR Dept professional today.
---
July 2018 brings minimum wage increases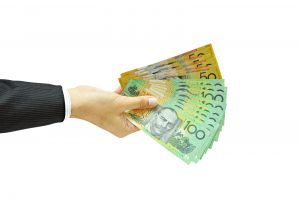 With the new financial year underway, have you updated your payroll to comply with the increase in the national minimum wage?
At the beginning of June, Fair Work Commission (FWC) President, Justice Iain Ross announced the following changes to the minimum wage, effective from 1 July 2018:
3.5% increase
New hourly rate – $18.93 per hour
New weekly rate – $719.20 for a 38-hour week
Weekly increase – $24.30 per week
The weekly increase was nearly double the Australian Industry Group's preferred amount of $12.50. But the figure fell well short of the $50 per week sought by the Australian Council of Trade Unions (ACTU).
Union secretary, Sally McManus, conceded the rise was "a step in the right direction" but felt it didn't go far enough.
Justice Ross said the commission had delivered an increase in real wages for minimum wage employees, without adversely affecting employment or putting pressure on inflation. Workplace Minister Craig Laundy agreed, describing the FWC's decision as "carefully considered and balanced".
The HR Dept recognises the financial impact that this will have on small businesses and can advise on ways to staff your business in the most effective and cost-efficient way whilst not getting the wage rates wrong and falling foul of the Fair Work Ombudsman. Not only could you face huge wage back payment bills you could face hefty fines and small businesses are not excused or out of the line of fire from the FWO!
If you have employees who are receiving the minimum wage, you must make sure you implement the new hourly or weekly rates.
---
Robots find a new way to take your job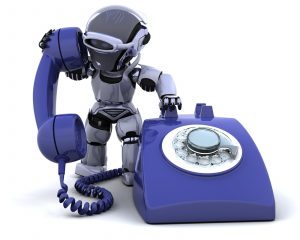 Imagine discovering a robot had terminated one of your staff and you were helpless to intervene. If this sounds like a scene from a sci-fi action movie – it's not. This actually occurred recently at a company in California.
Software developer, Ibrahim Diallo was mistakenly sacked by a seemingly malicious robot that gradually shut him out of every online system at his workplace.
So, while the management team wanted him to keep working, it became impossible. Even the company director was unable to roll back or override the system.
An investigation eventually revealed the glitch was caused by an ex-employee who had failed to update Ibrahim's details prior to a system upgrade.
Ultimately, human error was to blame. But, if you want to stop the robots from running riot in your workplace, make sure any automated HR systems are reversible
---
Changes to Disability Employment Services have arrived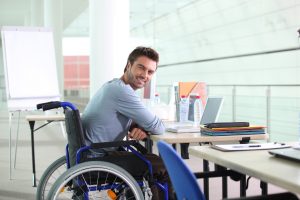 Have you created a workplace that supports employees living with disabilities? Did you know Disability Employment Services (DES) help Australians with a disability prepare for work and find a job? They can also assist employers with implementing practices that improve workplace conditions.
Now, after consulting with people living with disability, disability peak organisations, disability service providers and employers, the DES program is changing. From July 2018, DES participants have more choice about the services they use and how they're delivered.
The changes will help people living with disability, injury or a health condition get work and stay employed. They include:
Improving participant choice and control
Engendering competition and contestability in service delivery
Improving incentives for providers to place job seekers in employment
Introducing indexation of provider payments and
A trial of expanded DES eligibility for students in the last year of school
Contact us if you are seeking advice regarding support for a disabled employee.
---
How to win over employees with workplace wellness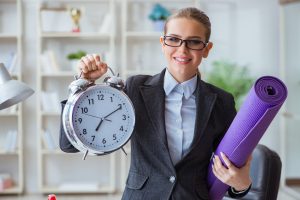 It's not a cliché! Your employees genuinely are your most valuable asset. But looking after their wellbeing at work by introducing wellness benefits delivers a win for you, and them. It's no wonder wellness benefits are becoming increasingly more common in Australian workplaces.
In the US, wellness benefits are more frequently offered as a means to improve employee recruitment and encourage retention. But there are many other advantages to keeping your staff healthy and happy at work, such as:
Productivity increases
Less work-related ill-health and fewer injuries
Reduced workers compensation costs
Less absenteeism and staff turnover
Employee relations improvements
Healthier workplace environments
Developing your reputation as an employer of choice
Would you like to boost the wellbeing of your team and increase workplace productivity? Ask us how we can help you introduce wellness benefits for your employees.
---
Avoid an expensive case of mistaken identity
Did you know that mistaking an employee for a contractor can cost you up to $63,000 per person in fines? And that's just with the Fair Work Ombudsman (FWO). The Australian Tax Office (ATO) can bring other penalties for unpaid tax and/or superannuation.
Many businesses may never recover from such high fines!
The problem is, it can seem difficult to know who is a genuine contractor and who isn't.
If you feel unsure, we can help. Contact your local HR Dept professional today for advice.
---