Introduction:With borders opening across the country, as well as the emergence of a new COVID-19 variant, and many people travelling over summer holidays, there's an increased risk that your employees may become exposed to or infected with COVID-19 as we move into 2022. Make sure your workplace vaccination policies are up to date and you're able to respond quickly to any outbreak.
News: Foreign students and skilled workers are now able to enter Australia for the first time since March 2020, subject to quarantine requirements in their state or territory of arrival. While the borders were initially set to reopen on December 1, the change was delayed amid concerns over the new Omicron variant.
News: A casual Census employee is suing the Australian Bureau of Statistics after allegedly being dismissed over a political social-media post.  The ABS claims the employee breached the organisation's requirement for employees to remain apolitical, which was communicated to the employee via email. The employee has accused the ABS of breaching her general protections, in particular an employee's right to express political opinion without repercussions from an employer.
News: All federal government offices in the United Arab Emirates will benefit from longer weekends starting January 2022. The Abu Dhabi Government Media Office has announced that the current Friday and Saturday weekend for government offices, including schools, will be moved to Saturday and Sunday, with Friday to become a half working day.
News: Amendments to migration law have been introduced in parliament to strengthen protections for migrant workers. The Migration Amendment (Protecting Migrant Workers) Bill 2021 will adopt key recommendations from the Migrant Workers' Taskforce
News: Five million women aged 18 years and above had been a victim of sexual harassment in the past, according to the latest Personal Safety Survey (PSS) data, while 2.2 million men said they suffered the same. The new analysis of PSS data from the Australian Bureau of Statistics (ABS) revealed that 53% of women and 25% of men have been a victim of sexual harassment at least once in their lifetime.
---
Dealing with Forgetful Employees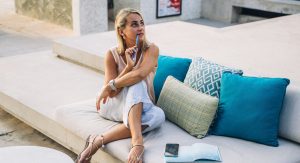 Causes of forgetfulness are varied, and there are different ways in which it can crop up in your business. For example, if an ordinarily well-performing employee forgets something on occasion, it could be down to a busy schedule or a miscommunication on what needed to be done and when.
However, if this employee starts to forget things on a regular basis, there could be other factors at play that need investigating.
Then there's the less-engaged employee, who may be pushing forgetfulness as an excuse for their lack of interest.
If forgetfulness is the result of carelessness that has not been resolved through performance management or training, it could be time to initiate disciplinary procedures. If you have reached this point and want to check that you have ticked all the boxes first, the HR Dept is here to help.
---
Collecting Vaccine-Status Info From Your Team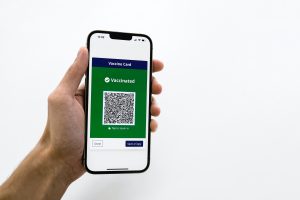 When collecting vaccination-status information, take into account these points:
Vaccination-status information should only be acquired on a 'need-to-know' basis
You must obtain consent where necessary
You must inform employees about how their vaccination-status information will be handled
Ensure you keep employee vaccination-status data secure
Obtaining Consent
If you have clear and justifiable reasons to be collecting vaccination-status data from employers, the first step is obtaining consent.
You can collect vaccination-status data without consent only in circumstances where the collection is legally required. This could include an Act of the Commonwealth, State or Territory, or public health orders or directions.
Australian Privacy Laws
Make sure you don't breach Australian privacy laws when collecting information about workers' vaccination status. The Privacy Act 1998 (Cth) (Privacy Act) and the Australian Privacy Principles (APP) apply the collection, usage, storage and disclosure of information relating to staff vaccination status.
Individual Healthcare Identifiers 
The Federal Government's digital vaccine certificates include Individual Healthcare Identifiers (IHIs), which are unique identifying number. Because of the sensitive nature of IHIs, such information is subject to a higher standard of data security requirements.
So, where does that leave employers who are obligated to see proof of vaccination from their employees? A simple solution is to ask employees to remove their IHI number from their vaccine certificate before providing a copy to the employer.
Employers could also sight vaccine certificates (instead of storing them), recording the time, date, and staff member who sighted it.
Vaccination-status data collection is definitely a tricky issue for employers to understand and navigate. If you'd like assistance, please get in touch with the HR Dept.
---
Get Ready for the Great Resignation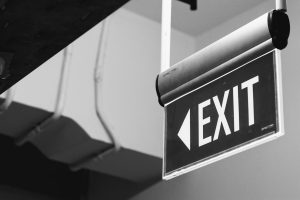 The "Great Resignation" is set to hit Australian shores in March 2022. It seems there are three prime reasons behind the forthcoming "Great Resignation", all of which have been triggered by the pandemic.
Employer malaise
During a downturn, employers often freeze recruitment, streamline staff numbers, reduce training spend and put a hold on pay increases. While employees may have understood such measures at the beginning of the pandemic, they have now become disillusioned.
Re-evaluation of priorities
The pandemic has prompted many people to re-evaluate what's important to them. This has resulted in a workforce seeking "valuable" employment – jobs that make a difference and provide value in the community.
The desire for flexibility
The pandemic opened many employers' eyes to the benefits of flexible and hybrid working.
If you'd like to advice on dealing with the forthcoming "Great Resignation", have a chat to the team at the HR Dept.
---
Excuses, Excuses: Are You Challenging Them in Your Business?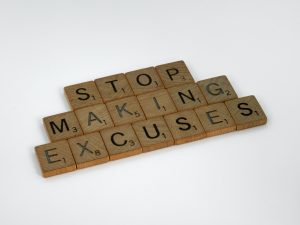 When you are presented with an excuse, it's helpful to ask open-ended questions to gather some more information. There could be a legitimate reason, and some adjustments may provide support.
From calling out a habitual excuser to sitting down in a disciplinary hearing, the process can be a pain and unfamiliar if you have never needed to do it before.
Our Advice Line is insured, meaning that if you follow our advice, you're protected should a situation escalate to a Fair Work claim. Want more top tips on dealing with employee excuses? Call The HR Dept.