ABC's latest casualty… casual staff underpayments
In a case that highlights the complexities of paying casual staff, the ABC has admitted to underpaying up to 2500 casual employees over six years.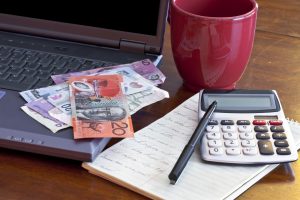 Their Chief People Officer, Rebekah Donaldson, apologised and promised the ABC would remedy the situation.
"A detailed review is underway to confirm how penalties, allowances and loadings should have been calculated and applied over the past six years to about 2500 'flat-rate' casual staff," she said.
The ABC was notified about the underpayment issue by the Community and Public Sector Union (CPSU). The ABC then notified the Fair Work Ombudsman about it.
This comes after the ABC confirmed last month that they had underpaid one casual staff member $19,000 over three years following a CPSU complaint.
The ABC Section Secretary at the CPSU, Sinddy Ealy, said she expected the broadcaster will face a hefty bill for the under-payments.
"If there are 2500 people affected and one individual with three years' employment under their belt was owed $19,000, we're anticipating the liability to be sizeable," she said.
"We've had concerns about the ABC's over-reliance on and payment of casual workers for years. As recently as 2016 the CPSU was assured by the ABC that it was paying casual employees in accordance with the terms and conditions of the ABC staff agreement. Clearly that's not the case," said Ealy.
The ABC isn't alone in mismanaging casual staff payments. Last September, David Leslie Hinchcliffe was ordered to pay $25,000 by the Federal Circuit Court for underpaying three casual employees. His company was also required to pay $119,000 after the FWO took legal action.
The Court found Hinchcliffe and his company had:
Failed to make any payments for various periods of employment
Did not make and keep employee records
Didn't provide payslips to the workers and
Failed to comply with a notice to produce records or documents
If large companies with dedicated HR teams (like the ABC) are making costly errors in calculating casual staff payments, how is your business faring? Don't risk getting caught in a case with the FWO – contact The HR Dept for accurate and up-to-date advice on conditions and pay for casuals.
---
Bad behaviour. Could zero-tolerance help defence of unfair dismissal claim?
It seems that a zero-tolerance policy is your best bet when dealing with staff behaving badly.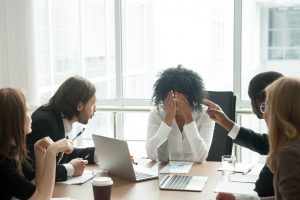 Recently, the Fair Work Commission threw out an unfair dismissal case raised by an employee who was fired following repeated breaches of her workplace's policies.
The dismissal centred on a May 2018 argument about office temperature, in which the employee suggested her supervisor had "natural, extra padding". This followed two previous formal warnings about her conduct and being sent home on several prior occasions.
The company welcomed the FWC's decision, saying, "ORC International values a respectful working environment and does not tolerate bullying, discrimination or harassment in its workplace."
And with new research showing that "workplace incivility" – like rudeness and disrespect – can cause lost sleep for people dealing with mean co-workers, there's even more reason to nip nastiness in the bud.
Contact the HR Dept for advice and assistance in writing policies that encourage a positive workplace culture. We can also assist by providing professional advice on how to deal with inappropriate staff behaviour.
---
Biased robots- the pitfalls of AI in recruitment
Everyone has unconscious biases and these can impact on our ability to conduct fair and accurate job interviews.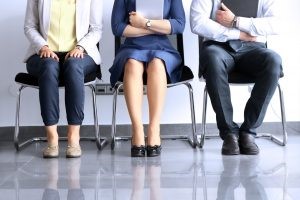 To overcome this issue, systems using AI (Artificial Intelligence) to determine candidate suitability are being explored.
While it might seem like a machine should be able to make an unbiased judgment, things are more complicated. A study at the University of Melbourne, for example, highlighted how easily AI could discriminate and make incorrect assessments.
Researcher Dr Niels Wouters created a "biometric mirror" – a computer algorithm which analyses personality traits and temperament based on characteristics in a photograph. The research then compared data from the perceptions of a large group of people reviewing thousands of other faces.
Wouters says the project illustrates how technology can be used to make assumptions that impact people's careers.
"For instance, you might be perceived as aggressive or irresponsible and thus be denied a highly desired promotion or even rejected for an interview," he told the Sydney Morning Herald.
"Imagine having no control over how these algorithms are used to rule you out for management positions."
The serious risk of bias for employers using such technology was highlighted in 2017, when Amazon was forced to abandon research into an Artificial Intelligence recruiting tool after learning it was discriminating against women.
Amazon realised its system was favouring male candidates for software development and other technical roles because it was observing that most resumes came from men. In addition, programmers couldn't guarantee the AI wouldn't teach itself other discriminatory selection practices.
Recruiting the best person for your position is complex. If you are unsure how to fairly assess candidates prior to or during interviews, contact The HR Dept for expert advice.
---
How to stop your star performers from jumping ship
Retaining good staff is a key issue for HR leaders. With an average cost of $22,135 to replace existing staff, it makes even better business sense. But new research shows almost two in five employees (37%) are casually or actively seeking new opportunities. A similar number would consider changing employers if approached.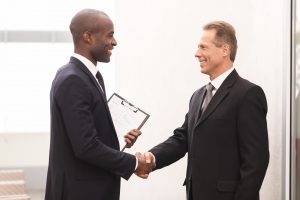 The Ceridian 2018 Pulse of Talent report showed that 37% of employees are likely to move on because of the financial offer, while 39% are looking for new career challenges.
Lisa Sterling, Chief People and Culture Officer at Ceridian, said "the real reason a person becomes a flight risk is because employers fail to focus on addressing career growth and development".
She suggests companies wanting to retain their star employees should emphasise how their contributions make a difference.
The HR Dept can advise you on strategies for attracting and retaining great staff for your business.
---
CEO seeks champagne-quality PA on beer budget
In a job ad that recently went viral, a 28-year-old "entrepreneur" promised applicants the "most challenging" and "most rewarding position  you've ever had".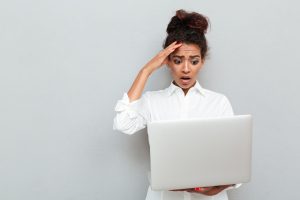 Okay so far, but … it goes on to say that candidates will be held personally responsible for "making the CEO look good, feel good and perform at a higher level".
Despite the position being part-time, candidates should "expect after hours and weekend calls" and includes an exhaustive list of tasks to perform – from "coffee to contract execution".
Don't make the same mistake. Use The HR Dept to craft a job advertisement that is engaging and appropriate.