Is workplace romance ever good for business?
Valentine's Day is fast approaching and, with love in the air, there's every chance cupid could strike at your business.
Many people spend more hours in the workplace than anywhere else so it's not surprising romance occasionally blossoms between co-workers. In fact, a survey by Society for Human Resource Management (SHRM) revealed 43% of HR staff had experienced an office romance.
There can be an upside for your business when colleagues start dating. Couples who fall in love at work collaborate well and are more understanding of the challenges they each face in their roles. They're likely to approach work with enthusiasm and a positive attitude – both of which boost productivity.
But, it can also be problematic when co-workers become romantically involved – especially if the relationship is between a supervisor and their subordinate. Perceptions of favouritism can upset other team members, causing them to feel unhappy about the relationship and reducing productivity.
While all workplace romances have the potential to generate sexual harassment or discrimination claims, the risk is higher between supervisors and subordinates.
According to SHRM's survey, 99% of workplace romance policies ban relationships between supervisors and their direct reports. And 45% forbid relationships between employees of vastly different rank.
Of course, when a workplace romance ends, the former couple still has to work together. The person who didn't want the breakup might struggle to perform or even show up. They might behave inappropriately or choose to resign which is disruptive for your business.
It's clear that a romance between colleagues, whether fleeting or long-lasting, can unsettle your workplace. Yet research reveals only 12% of company managers receive training on managing workplace romances. So what can you do if you're concerned about how a workplace romance might affect your team dynamic?
A good starting point is to give all your employees the tools to negotiate the good, the bad and the downright ugly of workplace romances. Training for managers and a carefully developed code of conduct can make life easier for you and your team. Contact us for help on this delicate issue.
---
Don't let small workplace spats lead to big pay-outs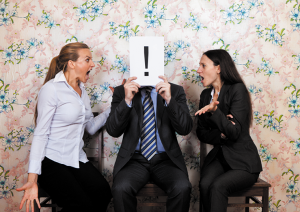 Ignoring little workplace spats can have big consequences, especially if you run a small business. A recent case before the Fair Work Commission highlights the need to nip small workplace disputes in the bud before they escalate.
In this case, a café employee, Phillip Coffey, referred to his boss as a 'racist bitch'. A colleague overheard him and reported his comments to the boss, Marii Stanley and the business owner, Kristie Foreman. At a later date, Mr Coffey was told there were no more shifts available for him.
According to Mr Coffey, the comments came after he had already emailed a complaint to Ms Stanley and Ms Foreman about the 'cultural exclusion' he felt was occurring in their workplace.
Mr Coffey advised that the Eastern European employees, who shared Ms Stanley's background, received preferential treatment. He complained that they often spoke to each other in Estonian, which excluded English speakers like him from participating in the conversation.
Mr Coffey lodged an unfair dismissal claim with the Fair Work Commission and was awarded $3,898 plus superannuation. Fair Work Commissioner Michelle Bissett ruled that sacking Mr Coffey was an overreaction.
She said that he used language that "can at best be described as inappropriate and unprofessional" and which "warranted some reproach and warning". But she was "not convinced they warranted dismissal".
Ms Bissett acknowledged Mr Coffey contributed to the frustration Ms Foreman experienced over the dispute. However, she felt the business owner had not managed the issue properly, early on.
The best way to avoid or manage workplace disputes is to develop a clear code of conduct for your business.
---
3 HR trends expected to shape 2018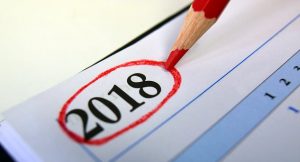 If you want your business to have a healthy, happy, more productive workforce with lower staff turnover, pay attention!
Based on their latest research, global HR think-tank, Reventure has predicted three overarching HR trends for 2018:
Health & well-being
With 25% of Aussie workers choosing improved well-being over perks, it's clear that feeling better at work is a priority. For 85% of workers, combating workplace stress is considered an employer's responsibility.
New technologies
Small businesses seeking to make wages savings could trigger an increase in automation-related redundancies.
Purpose and meaning at work
44% of Aussie workers and 77% of millennials said a sense of meaning was important to their well-being. This is one of the top reasons people change jobs.
Reventure believes the key to improving your workplace lies in making changes that deliver genuine long-term benefits to your employees. In other words – avoid fads and focus on outcomes your workforce cares about.
---
5 steps to help you manage a bullying claim
When an employee claims they're been bullied through their performance management, you have to take it seriously. A thorough investigation is required before any further action is taken – especially termination.
It's important to follow these 5 steps.
Acknowledge receipt of the complaint and advise the employee that an assessment is being conducted. Clearly explain the process.
Treat the performance review and the bullying claim as two separate issues.
Determine whether an investigation is required – including whether the claim, if substantiated, would be deemed bullying.
If proceeding with an investigation, don't use the manager involved in the claim – pick someone independent. An external investigator is even better.
Follow your investigation policy and procedures. Keep a paper trail and be consistent.
Don't risk a visit to the Fair Work Commission. Get expert advice on managing employee performance. Contact us today.
---
Is there room for more diversity in your recruitment practices?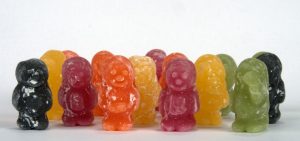 How diverse are your hiring practices? Australian businesses are being urged to recruit with diversity in mind, as statistics show the employment gap for Indigenous Australians is widening.
The Close the Gap initiative created in 2008 hasn't reduced inequality between the numbers of Indigenous and non-Indigenous Australians in the workplace. Research suggests the scheme underperformed because it lacked clarity and failed to adequately involve Indigenous community members.
Going forward, the government may consider implementing quotas and constitutional reform to compel businesses to improve diversity. Norway adopted this approach to address gender bias in company boards. Although controversial at first, it's been highly successful in increasing the number of women on boards.
Does diversity feature in your approach to recruitment? If you need help to review and update your recruitment practices, get in touch.
---
47% of Aussies return to work wanting a new job
If you're hiring, here's some good news. According to research by Seek, many workers are contemplating job changes in 2018. Here's a snapshot of their findings:
47% of Aussie workers are thinking about a new job – with 38% focused on moving up the career ladder
24% want a similar role in a different company
23% are seeking a complete career change – of these 39% plan to undertake further education to help them achieve that goal
Job sites in Australia are expecting a huge boost this January. Call us to learn how our recruitment services can help your business.