Do you know of a workplace where everyone gets along all the time?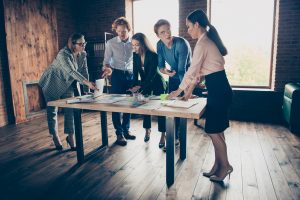 No matter how extraordinary your culture and employees are, at some point conflict will rear its ugly head. When it does, you need to be ready.
Potential conflict trigger points
There are 4 trigger points you should be wary of if you want to stop conflict from escalating.
1. Poor communication (or lack of communication) can easily lead to misunderstandings. It can encourage gossip, lower employee morale and even impact productivity.
2. Personality clashes occur when people fail to understand or accept each other's differences and are therefore easily insulted. This leads to conflict.
3. In some industries, competition between employees is encouraged; for example, when sales or production is linked to wages. Unhealthy workplace competition develops when the level of competition escalates into sabotaging behaviour. The outcome can be a hostile workplace in which teamwork is discouraged.
4. Differing values and work practices, such as those caused by generational gaps, can also lead to conflict. Again, an unwillingness to understand and accept different viewpoints can cause issues.
Unresolved conflict can harm productivity and company culture
Workplace conflict has been linked to absenteeism, poor customer service and the perception of poor company culture. This will negatively impact your ability to recruit great talent. Even worse, conflict can hurt your bottom line if it escalates into bullying or harassment allegations. In these cases, costly legal support may be needed to help resolve the situation.
Having a conflict plan and policies in place will ensure your managers are equipped to manage conflict. Your plan could include simple, cost-effective solutions such as:
Regular 1-on-1 time with employees in which they can confidentially raise issues
Objective investigations of any issues raised
A willingness to take action should conflict arise
A proactive approach to incorporating team building activities into your workplace culture as they assist in developing understanding and respect between team members
The HR Dept is here to help you put the right policies in place, and should conflict arise, show you and your team the best way forward.
---
Look around your workplace. What do you see?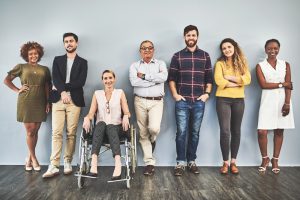 Successful teams work together, sharing the same goals and values as each other. That's why workplace culture is so important. But in the search for a cohesive team, many business owners mistakenly recruit a homogenous team.
So look around your workplace. Have you recruited the same "type" of person over and over again?
Diversity and inclusion offer tremendous possibilities to business because they provide an opportunity to harness greater creativity and innovation. How so?
Diversity and inclusion mean having people of different races, gender preferences, abilities (or disabilities), religious beliefs, and even ages within your workforce. Each can offer their own viewpoints and experiences to help broaden your team's understanding, provide a different perspective and come up with fresh and inventive ideas.
Best of all, by shifting your attitudes on diversity from HR challenge to asset, you'll open the door to a much broader pool of potential staff. That has to be great for business! Conversely, ignoring diversity and inclusion could lead to reputational harm to you and your business – especially if your customers, team or stakeholders value it.
A threat to diversity and inclusion
The Diversity Council of Australia (DCA) has raised questions regarding the Australian Government's religious discrimination bills. They're concerned the bills will limit the ability of organisations to foster a diverse and inclusive workforce. DCA's CEO, Lisa Annese, states that the DCA proactively supports their members in creating workplaces where religious belief is afforded the same dignity and respect as other attributes of a person's identity. The new bills threaten this balance.
For advice on creating a diverse and inclusive workplace, contact The HR Dept.
---
People get sick. It's a given. Can you dismiss them for being sick or injured?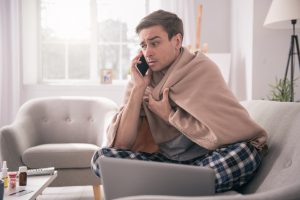 According to the Fair Work Act 2009, employees (not casuals) are entitled to paid sick leave if they are ill or injured. It's known as personal leave. Under section 352 of the Fair Work Act 2009, it's unlawful to terminate an employee who is on a temporary absence due to illness. An illness or injury is no longer a temporary absence if it extends for more than 3 consecutive months or accumulates to over 3 months in a 12-month period.
The employee has an obligation to notify their employer of their absence and provide reasonable forms of evidence. These include a medical certificate stating they're unfit for work or a statutory declaration. They must be provided as soon as practicable when requested by their employer.
While failure to do so can result in the employee no longer being protected from dismissal for a temporary absence, they may still be protected by other workplace claims such as unfair dismissal, so tread cautiously.
Before considering dismissal, an employer must demonstrate they've made every effort to obtain evidence and considered reasonable adjustments to a person's role.
If you have a similar situation at your workplace, contact The HR Dept.
---
Are you guilty and don't know it?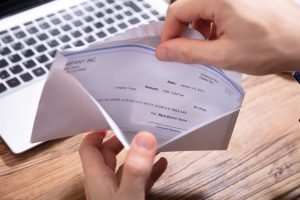 A recent survey by the Australian Payroll Association has revealed some shocking stats that highlight issues within payroll. The survey of 630 payroll managers identified that underpayments continue to be a big problem. In fact, the survey found that millions of workers may be missing out on wages they're owed.
The survey also found the larger the organisation, the more likely they were to have made payroll mistakes.
These findings come as Fair Work increases investigations into organisations across Australia. Most recently they completed national audits on emerging fast food, restaurant and café franchises. The investigation has recovered more than $730,000 in unpaid wages, finding that 50% of the businesses investigated were underpaying staff.
It highlights the risk to employers who underpay employees (even by accident). These risks include huge fines or possible jail time for non-compliance to payroll laws.
We can help you with payroll compliance. Don't risk investigation and possible prosecution. Contact The HR Dept today.
---
The findings are in. Pot plants are heroes?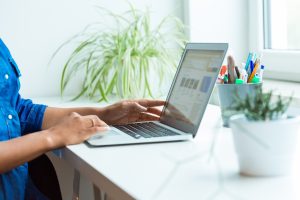 Research into the benefits of office plants prove they not only look good, they can help reduce sick days and stress. Reported benefits include:
Purifying the air
Reducing anxiety, depression, anger and fatigue
Increasing productivity and creativity
Reducing a small amount of background noise
Plants that have broad leaves and cope in low light are best. Ideally, there should be at least one medium-sized plant per 2.2m2. Avoid any plants that may flare allergies like hayfever.
Ask The HR Dept for more tips on how to combat stress and reduce sick days in your workplace.