Introduction: It's an interesting time for employers, as COVID-19 restrictions lift, workplaces reopen and the busy festive season approaches, meaning that unemployment levels are on the decline. On the other hand, many workplaces are implementing mandatory vaccination policies and coping with the resulting HR issues.
Fortunately, the HR Dept is on hand to help navigate these choppy waters. Get in touch to find out how we can help.
News: Australian wages have risen as hiring demand has seen a sharp increase, with Prime Minister Scott Morrison saying there has "never been a better time for business to hire". According to a report from The Australian, more than 280,000 jobs will be available by the end of the year as employers go on a hiring spree sparked by the lifting of COVID-19 restrictions.
News: Around 50 employees at BHP have been stood down without pay after the firm's vaccine mandate took effect in mid-November. BHP's vaccine order states that employees must have their first shot of the COVID-19 vaccine by November 11, and then their second one by January 31.
News: A Tesla employee has filed a lawsuit against the company for "rampant sexual harassment," defying an arbitration agreement with the firm that aims to keep workplace disputes out of court.
News: A new study led by the University of Sydney has found that 68% of women who returned to work following a miscarriage reported receiving no support or negative support from their HR departments.
---
Super Stapling – Are You Ready?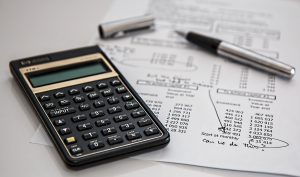 This month, Australian employers are adjusting to the new "super stapling" superannuation requirements, which came into play on November 1.
Super stapling replaced the existing default superannuation system, in which a new employee's contributions were paid to a default super product selected by their employer.
Under the super stapling reforms, a new employer must pay contributions into the employee's selected stapled fund, unless the member chooses for their contributions to go to a different fund.
What is super stapling, which was introduced on November 1 in Australia?
Announced in the 2020 Federal Budget, super stapling is aimed at tackling the problem of unintended multiple accounts. The ATO estimates there are approximately six million unintended multiple accounts in the super system charging $450 million in fees.
What do employers need to do?
Offer new employees, including contractors who are employees for superannuation purposes, a choice of super fund (https://www.ato.gov.au/Forms/Superannuation-(super)-standard-choice-form/) and pay their super the specified account. Most employees are eligible to choose what fund their super goes into.
If your new employee doesn't choose a super fund, check whether they have a stapled fund with the ATO: https://www.ato.gov.au/Business/Super-for-employers/Setting-up-super-for-your-business/Offer-employees-a-choice-of-super-fund/Request-stapled-super-fund-details-for-employees/. If an employee has more than one fund, they will be automatically stapled to the one that has received a contribution most recently.
If your new employee has a stapled fund, pay their super into it. If they don't, pay super into your business's default fund or the fund named by the employee.
What about existing employees?
Th stapled fund rules only apply to new employees who commence work on or after 1 November 2021.
Do I need to comply?
Yes – you will be breaching Superannuation Guarantee obligations by not complying.
Can I offer superannuation advice?
You can't provide recommendations or advice about super to your employees, unless you are licensed by the Australian Securities & Investments Commission (ASIC) to provide financial advice.
---
Keeping Christmas Parties Merry and Bright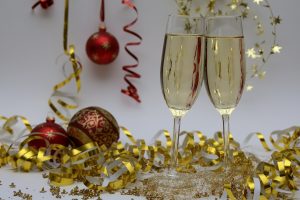 As the festive season approaches, so too do the workplace Christmas parties and the associated risks, including:
Sexual harassment
Bullying
Injury at the event or when travelling home
With these risks in mind, employers should let their employees know about expected standards of behaviour and have systems in place to prevent any issues arising.
Implement policies and procedures
Every company should already have a Sexual Harassment, Bullying and Discrimination Policy in place. Prior to hosting a Christmas party, check that this policy specifies points around the behaviour expected of employees at work functions, specifically around the excessive consumption of alcohol.
Prior to the Christmas party, email all employees to remind them of company policy and procedures. This email reminds employees of their obligations under the company's policies and encourages them to be safe and responsible at the function. It also provides evidence that the employer took all reasonably practicable steps to prevent conduct in breach of its policies.
---
Protecting Your Business When Employees Leave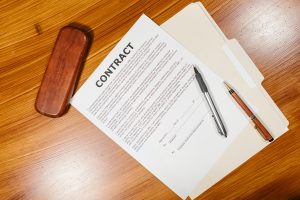 Employment contracts should always include a post-employment restraint of trade clause to restrict employees from working with clients or customers of the employer following termination of employment. These clauses are important in protecting a business, however it usually takes a breach by an employee for a company to examine its restraint clause, by which time the damage will probably already be done.
When defining your post-employment clause, keep in mind the fact that a restraint clause is void unless it is deemed reasonably necessary to protect the legitimate interests of the employer. The legitimate interests of a business will generally relate to confidential information, trade secrets and customer connections.
A restraint clause typically prevents an employee from:
Contacting the employer's clients for the purposes of selling goods or services or enticing the clients away from the employer
Setting up a business competing with the employer's business or working in a competitive business
Poaching employees of the business
---
Look After Your Workforce With an EAP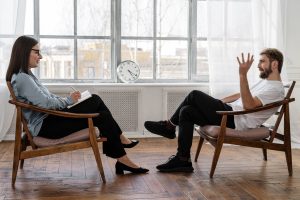 More and more businesses are introducing Employee Assistance Programs (EAPs) in the workplace. EAPs are designed to enhance the emotional, psychological and general wellbeing of employees and their immediate family members, enabling early detection, identification and resolution of work and personal problems.
By introducing an EAP in your workplace, you'll immediately begin to notice:
Improved emotional wellbeing among employees
Increased work morale and motivation
Better work-life balance
Less absenteeism
Better working relationships
Improved productivity
EAPs are well worth introducing in the workplace, with the benefits far outweighing the expenditure. If you would like further information on implementing an EAP, have a chat to the HR Dept.