Important changes to flexible working requests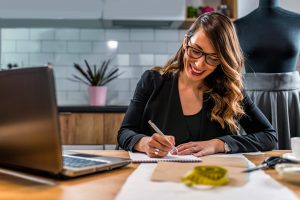 At the start of December, important changes to flexible working requests were made by the Fair Work Commission. Under the new rules, employers must make a genuine attempt to reach agreement with eligible employees requesting flexible working arrangements. These requests can only be refused on reasonable business grounds.
Eligible employees need to make a written request explaining what changes are being asked for and why.
Once employers receive the request, they must discuss it with their employee and try to reach an agreement about the changes. Employers need to consider the employee's needs, the consequences for them if changes aren't made and any reasonable business grounds for refusing the request.
A written response to the request must be provided within 21 days. If the request is refused, this response must include reasons for the refusal.
Employers can only refuse a request on reasonable business grounds, which include:
The requested arrangements will be too costly for the business to implement
An inability to change other employees' working arrangements to accommodate the request
It's impractical to change other employees' arrangements or hire new staff to accommodate the request
The request would result in significant loss of productivity or have a significantly negative impact on customer service
Examples of flexible working arrangements include changes to working hours, location or work patterns (e.g. split shifts).
Employees (except casuals) who have worked for at least 12 months with the same employer can ask for flexible working arrangements for various reasons, such as caring for a child who is school-aged or younger, being a carer, experiencing family or domestic violence and many others.
Casual employees can also request flexible working arrangements if they've been with the same employer for at least 12 months and expect to continue working for them.
Employers agreeing to flexible working arrangements need to think about ways to ensure performance is not compromised and how performance will be monitored. They might also need to deal with situations where flexible working arrangements are causing problems.
The HR Dept are experts in negotiating flexible working arrangements. Contact them for advice about how to deal with the changes or if you're unsure how to proceed when a request is received.
---
Prepare now for a sweltering summer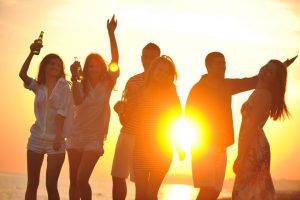 Australia is set to sweat through a long, hot summer, with the Bureau of Meteorology predicting an 80% chance of higher-than-normal temperatures between December and February in most states.
With an El Niño likely to form before the end of 2018, the chance of even warmer conditions across eastern Australia is now estimated to be triple the normal risk.
It's important for employers to understand the heightened risk associated with heatwave conditions and how they might impact your staff. For example, extreme heat can negatively affect the well-being of pregnant women or staff with certain medical conditions.
You need to support your staff though the heat by ensuring air-conditioning systems are working effectively and providing cool water. It may also be appropriate to modify the workplace dress code to help staff remain comfortable and productive.
The HR Dept can advise on appropriate ways to support your staff and business through a sweltering summer. So call us for advice.
---
Tips for a disaster-free Christmas shindig
While everyone's been to a work Christmas party where someone's got drunk and done something stupid, nobody wants to see their staff top Santa's naughty list at the office bash.
Workers love to see their bosses relax the reins a little, but the last thing any employer wants to deal with is a party disaster.
Some potential pitfalls of allowing things to get out of control include:
Wrecked reputations – if an intoxicated colleague overshares it can have disastrous personal and professional fallout
Property or personal damage – no employer wants to deal with equipment that gets broken in a revelry, let alone someone getting injured
Unlawful behaviour – crimes committed during work events include drink driving, theft and sexual assault
Loss of life – it sounds extreme, but accidents do happen and people have died during work functions
Employers can minimise risk by laying down some ground rules for Christmas party etiquette as well as being prepared to deal swiftly with any inappropriate behaviour.
Explain to your team in the lead up to the party that you want them to have fun, but that doesn't mean dropping the professional standards. Leaders should keep a lookout for any behaviour breeches and intervene when necessary.
Serving alcohol responsibly, and with food, can help reduce the chances of people making poor choices while intoxicated. You might also want to plan how to get any inebriated team members home safely.
If you're going all-out with your end-of-year do (like one company that's flying its workers for an all-expenses paid trip to Thailand) then you'll have even more considerations around staff safety.
However your business will be celebrating Christmas, contact the HR Dept to ensure it's memorable for all the right reasons.
---
Robots rule at Amazon this Christmas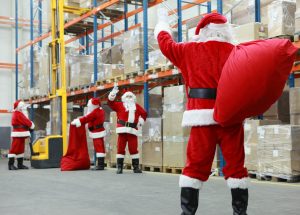 You might have heard of Amazon box robots. Well this Christmas, the e-commerce giant is using real ones to keep up with seasonal demand.
Amazon are planning to hire 100,000 temporary workers over the holiday shopping period – 20,000 fewer than for 2016 and 2017. Instead, the online retailer will be relying more heavily on automation and the use of robots in their facilities.
These advanced tech solutions were first implemented a few years ago, and are making Amazon "more efficient", internet analyst Mark May told CNBC.
In 2016, a Quartz report claimed that one Amazon warehouse robot took 15 minutes to sort, carry, pack, and ship items – tasks which a human worker apparently required an hour to complete.
Although Amazon are hiring fewer seasonal staff, they are reportedly focused on hiring full-time employees for their fulfilment centres and other facilities.
---
Want motivated workers? The answer lies in simple things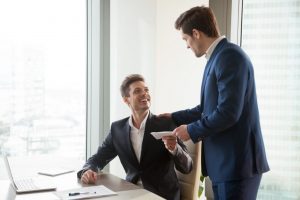 Reducing employee turnover is good for business but what can companies do about it? Recent research by Reward Gateway reveals some interesting answers.
A bad manager tops the workplace demotivating list at 46% followed by feeling invisible or undervalued at 43%.
74% of workers also believed their managers should do more to inspire them.
The results show simple things can make the biggest difference to employee motivation. For men, receiving a bonus improves their long-term motivation while for women it's being shown appreciation for their work.
Contact the HR Dept for professional advice about building a healthy and motivated team.