Introduction: As we get into the swing of the new financial year, it's a good opportunity to recap the changes that occurred as of July 1, 2022.
Wages: Australia's Fair Work Commission increased the National Minimum Wage by 5.2%, from $20.33 an hour to $21.38 an hour, amounting to $40 a week.
Superannuation: The superannuation guarantee also rose from 10% to 10.5% on July 1. The superannuation guarantee will continue to increase by 0.5% every year until it reaches 12% on 1 July 2027.
If you'd like help navigating the wage and superannuation changes, please reach out to the HR Dept – that's what we're here for.
News: WorkSafe Victoria has formally charged an aged-care facility with three breaches of the Occupational Health and Safety Act following a COVID outbreak in its residential area.
News: Around 44% of employees are looking for new jobs, according to a Robert Half report, with HR professionals being the ones most likely to switch.
News: The Federal Government has pledged to take "serious action" to strengthen laws and systems to eradicate and address sexual harassment, Australia's Attorney General Mark Dreyfus has said.
News: Pandemic leave disaster payments will continue until 30 September 2022 following a decision by the Federal Government to reinstate the $750 payments after they were due to end on 30 June. Access to these payments will commence from 20 July and will be back dated until 1 July, with existing eligibility requirements to remain. The move comes after the Prime Minister came under mounting pressure from unions and state and territory leaders after COVID-19 case numbers began to rise once again.
News: As of July 12, Victorian employers can collect their employees' vaccination status. Changes made under the Occupational Health and Safety Amendment (COVID-19 Vaccination Information) Regulations 2022 gives employers the authority for 12 months to collect employees' vaccination information.
News: The Western Australia Government is introducing a gender equality clause to a selection of public sector procurement processes in a bid to promote gender equality in the workplace.
---
Are your employees living with long COVID?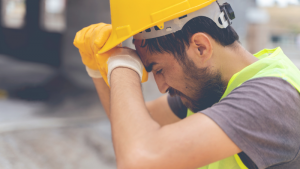 One in five people who test positive for COVID-19 experience symptoms for five weeks, and nearly one in seven can do so for up to three months. Long COVID, as the name suggests, lasts even longer.
Knowing the signs and symptoms can help you to step in and provide support.
Symptoms of Long COVID can include:
Fatigue or extreme tiredness
Shortness of breath
Muscle and joint pain
Pins and needles, dizziness, tinnitus
anxiety and/or low mood
Memory and concentration problems, known as 'Brain Fog'
Part of the process of living with COVID is knowing how to support employees that become sick from the virus, whilst maintaining business as usual. This requires a short- and long-term plan.
Supporting a gradual return to work and reviewing duties for an employee who has Long COVID would be a good idea. It can help worker well-being and can also improve staff retention rates, as investing in your current staff will provide a far better outcome than having to seek and train up replacements.
Flexible working can really help here. Flexible deadlines and knowledge sharing amongst the team would also be beneficial.
Keep communication lines open, although not to increase workload prematurely, but so that the employee knows that they have your support and that they are still an integral member of the team.
If they are in need of emotional support, an Employee Assistance Programme (EAP) can provide confidential counselling.
If you are managing an employee suffering from Long COVID, you too may need support in running your business. Call your local HR if you need a helping hand during this time.
---
Are grey-collared workers the way of the future?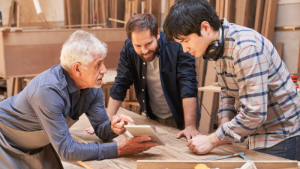 As Australia faces the "Great Resignation", grey-collared workers could provide the answer to the ever-growing skills shortage.
Who are these grey saviours? Typically, the term "grey-collared workers" refers to those who possess the perfect combination of technical and physical skills. Employees with such a skill set can be leveraged across industries.
Grey-collared workers are highly skilled, agile and flexible. Although they may not possess university degrees, they can be significantly upskilled with a small amount of on-the-job training.
Workers in these industries, who often operate at the intersection between blue-collar and white-collar work, are invaluable. With their unique set of physical and technical skills, they could be just what your business needs.
Need help recruiting or upskilling grey-collared workers? Reach out to the professional team at the HR Dept. We call help you fill the recruitment gaps in your business.
---
Beating burnout in the workplace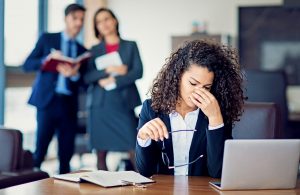 Very much a 21st century phenomenon, burnout is now included in the World Health Organization's International Classification of Diseases (ICD-11) as an occupational phenomenon.
Burnout manifests as:
Physical: Tension, chronic headaches, stomach problems, exhaustion.
Emotional: Emotional blunting, helplessness, cynicism, depletion.
Behavioural: Withdrawal, irritability, neglecting personal needs, loss of motivation.
How companies approach employee burnout is so important. Employers need to be proactive around burnout, rather than waiting for the workforce to collapse in a heap. You can do this by:
Modelling a healthy work-life balance. Managers need to lead by example!
Foster healthy workplace relationships
Open the lines of communication
Employers should try to create a positive workplace culture that acknowledges and tries to prevent burnout in the team. Be proactive in creating an environment that is open, accepting and understanding of employees' health and wellbeing.
If you'd like assistance in beating burnout in the workplace, have a chat to the team at the HR Dept.
---
How to approach poor hygiene in the workplace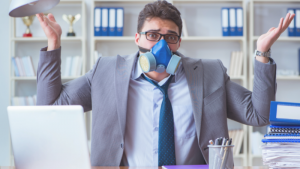 Poor hygiene can negatively affect the happiness and productivity of other employees and may even impact the health and safety of your workplace.
Poor hygiene can present in many different ways, such as:
– Bad body odour
– Unclean behaviour in the kitchen or bathroom
– Improper sneezing or coughing technique
– Dirty clothing
When you approach the employee about their hygiene, do so subtly. Treat the person with compassion and try to minimise their embarrassment as much as possible.
You've had the difficult conversation and there's still no improvement? The HR Dept is always here to help!