It continues to be a difficult time for Australian businesses, as COVID-19 restrictions impact on many of our states and territories. As a result, the HR industry is more in need than ever before, working hard to look after employers and employees through lockdowns and beyond. As always, the HR Dept is here to help and advise on any of your employment issues.
News: Small and medium-sized businesses in New South Wales will be eligible for cash payments of up to $10,000, and lockdown-impacted workers will receive between $375 and $600 per week in an escalation of support measures as COVID-19 lockdowns continue.
News: COVID-19 vaccinations could begin in Australian workplaces in the next two months. Business groups met with treasurer Josh Frydenberg in early July to discuss plans for employers to follow a model similar to workplace flu vaccinations. Cooperative businesses could help speed up the rollout of the Pfizer vaccine.
News: Trials of a four-day work week in Iceland have been declared an "overwhelming success," with research showing that the shorter week helped increase productivity and lead to an improvement in workers' wellbeing. The trials were run by the Reykjavik City Council and the Icelandic government between 2015 and 2019.
News: KPMG has announced a new equal-paid parental leave scheme that offers 26 weeks for both primary and secondary carers. The new policy is a dramatic increase on the previous 18-week allowance for primary carers, removing labels, tenure guidelines and waiting periods. The gender-neutral policy is an industry-leader, going above that offered by most big businesses.
---
Apprenticeships Can Give Your Business a Boost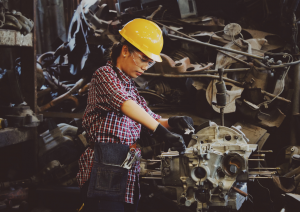 Apprenticeships are central components of the vocational education and training system in Australia. They can be full time, part time or school based. School-based apprenticeships are available for secondary school students who get on-the-job training towards a formal qualification while still completing their school studies.
Benefits for an apprentice include hands-on experience as they learn a clear route to career progression, and study time which is allocated within their working week. There are many benefits for employers operating apprenticeship programmes.
Hiring an apprentice or upskilling an existing employee through an apprenticeship scheme is a great way to nurture those who are keen to learn whilst growing a skilled and qualified workforce.
Employers can also be eligible for financial assistance from the Australian Government, which can be of great financial value to a business.
The current Australian Apprenticeships Incentives Program (AAIP) will be replaced with a new, simplified and streamlined incentives program for employers of apprentices and trainees. The Incentives for Australian Apprenticeships (IAA) will commence 1st of October 2021.
Much like any new employee joining your company, an apprentice should receive a thorough induction. This should provide them with an introduction to the business, important processes such as how to request holiday or report sickness, who they will be working with, who they report to and how they will access their training material and safety requirements.
Beyond the induction, your apprentice is going to need ongoing support from their co-workers and management. A mentor plays a crucial role in the development of an apprentice. Think about who is best suited to this role and how you can support them.
---
Are Your Pre-Employment Checks Breaching Privacy Laws?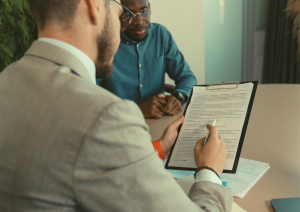 While it's true that employers are entitled to conduct pre-employment checks, it's important that these checks are done carefully and in line with Australian laws. By not paying attention to potential privacy invasions, employers run the risk of falling foul of both the Australian Privacy Act as well as the Fair Work Act.
Such dramatic legal issues can be easily avoided if employers handle pre-employment screenings carefully, sensitively and confidentially. Ideally, pre-employment screening requirements will already be listed in the job description or employment contract.
It's also important that pre-employment checks directly relate to the role and to the job description. As the Privacy Act states, information can only be collected if it is "reasonably necessary for one or more of the entity's functions or activities".
In other words, there must be a reason for requiring the disclosure of certain information, as it relates to the performance of the advertised position.
---
Don't Be Caught Out: Check Your Employee Contracts!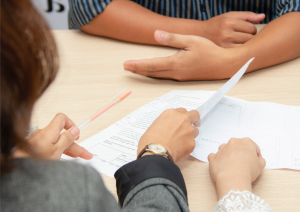 A recent decision from the Fair Work Commission highlighted the fact that a workplace dismissal may occur even in situations where an employer did not sever the employment relationship, and where an employee continues to perform the same roles and duties.
Altering an employee's employment conditions may result in their unfair dismissal – as occurred here, when the Fair Work Commission ruled in favour of an employee who filed for unfair dismissal after his employer changed his contractual benefits by taking away his company car.
Although the employee was not dismissed from his role, the original employment contract was called into question. Therefore, the employee filed for unfair dismissal.
This is a case of repudiation of a contract – and a timely reminder to check employment contracts and ensure benefits are discretionary.
The employee was told he could use the car for 'limited personal use' in his initial job offer. This was reinforced in the handover document he was asked to sign when given the keys.
By removing the employee's contractual benefit and not financially reimbursing him, the employer failed to uphold its end of the contract.
---
How Inclusivity Helps With Workplace Mental Health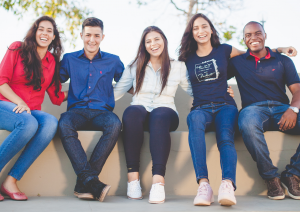 Whilst anyone can suffer from poor mental health, studies show that inequality and discrimination pose an increased threat. Those who come from ethnic minority backgrounds, identify as LGBTQ+ or have low socioeconomic status, may be at a higher risk of developing mental health problems.
With a significant proportion of daily life being spent at work, the workplace has an important part to play in making a positive difference.
Employers have a duty of care to manage and maintain the health and safety of their staff. This includes assessing stress-related risks to protect workplace mental health.