We're all feeling this pandemic where it hurts – in our back pocket!
The COVID-19 pandemic has undoubtedly hit businesses and individuals where it hurts most, in the back pocket. It's an economic and financial crisis that most of us have never experienced. Thankfully, we live in a country that has stepped up to help with continued financial and economic support.
In the recent mini-budget update from Treasury, further support measures were announced. They include:
Expanded eligibility for income support payments
Expanding eligibility and extending the JobKeeper program
Temporary cashflow support for employers
Increasing and extending the instant asset write-off
The Government is also investing $2 billion to give Australians opportunities to upskill or retrain as well as expanding and extending the Supporting Apprentices and Trainees wage subsidy.
The HomeBuilder program is designed to help the residential construction industry by encouraging new home builds and substantial rebuilds this year. Most State and Territory governments have also released additional financial support packages.
Yet, despite all the financial support coming from Federal and State governments, many individuals and businesses are still feeling the pinch.
Financial wellbeing is vital for both employers and employees. At a time like this, people may struggle with the stigma around discussing their financial worries. This can lead to loss of sleep, prolonged stress, reduced focus and even depression.
Employers should take advantage of the support available for their business and seek financial help or advice when needed.
To further support employees experiencing financial difficulties, and to help their overall health and wellbeing, employers can signpost the free financial advice available for employees through a range of charities and debt helplines. It's also advisable to encourage open and approachable communication for employees struggling with debt.
The National Debt Helpline has compiled a COVID-19 Financial Survival Kit highlighting where and how individuals can get financial support right now. Beyond this, employers can help employees by implementing financial education and awareness programs as a part of their overall health and wellbeing strategy.
Call our team to see how we can support you and your employees at this difficult time.
---
Are your business decisions as objective as you think?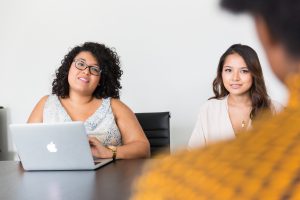 For many decades, modern businesses have been encouraged to become more diverse and accepting when it comes to recruiting. But did you know unconscious bias could undermine those efforts?
Without realising it, we often make decisions based on our past experiences, background and environment. Known as unconscious bias, this unconscious behaviour is detrimental in the workplace and often leads to favouritism and discrimination.
There are ethical and commercial considerations for mitigating unconscious bias. For a start, ethnically and culturally diverse workplaces are proven to work more effectively, delivering higher profits than their less diverse counterparts.
Unconscious bias can manifest in many different ways within the workplace. Some of the more common examples include:
Affinity bias: when we have a distinct preference for people who are similar to us or display similar characteristics
Beauty bias: we unconsciously select and like people who meet our image preferences
Conformity bias: a tendency to make decisions that conform to the ideas and thinking of our colleagues
Confirmation bias: when we look for evidence that backs up our opinion of a person
Gender bias: where we make decisions based on gender rather than skill or characteristics
While it can be challenging to pinpoint and remove unconscious bias altogether, in the workplace there are strategies available to mitigate it. They include evaluating your decision making processes and investigating opportunities to assess the situation for unconscious bias.
You can also open up the conversation on biases to help employees and managers become more aware of their personal biases.
The HR Dept can help you identify workplace bias and put mitigating measures in place to help make your business better. Get in touch to find out more.
---
How do local lockdowns affect everyone?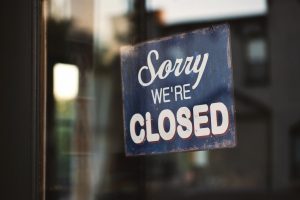 If you don't live in Victoria at the moment, you're probably feeling very relieved as well as feeling concerned for any friends, family or colleagues who are under Stage Four restrictions. But don't be fooled! While the lockdown is currently localised to Victoria, its impact will be felt across the whole of Australia.
Why?
Victoria makes up almost 25% of the Australian GDP and holds the country's largest port for containerised and general cargo.
That means the impact of restrictions on Victoria will have a roll-on effect right across Australia's supply chain. It will also affect the overall economy through decreased spending and potential job losses as businesses struggle to survive.
Travelling between States and Territories is also more restrictive which significantly impacts businesses who:
Have suppliers in Victoria
Need to travel across Australia for work
Form part of Australia's tourism industry
There is growing fear of another lockdown in other States or Territories too. Remember, we are in this together. That means we all need to do our bit to eliminate COVID-19 so everyone remains safe – financially, physically and mentally.
---
How do facemasks impact customer service?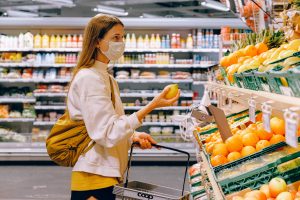 The simple gesture of smiling is a salesperson's best friend, but the need to wear facemasks is jeopardising all the good a smile can do.
So, how do you replace that all-important smile when dealing with customers face-to-face?
Start by helping employees understand that facemasks have an impact on their customer interactions. Then give them another solution – their eyes!
Eye contact can be a great way to communicate. Hand gestures are another alternative but need to be used with care. For example, a thumbs up in parts of West Africa, Greece, Russia and Sardinia is extremely rude whereas, it's a very positive sign in Australia.
You should also prepare your front line staff for the possibility of increased abuse by customers, during this sensitive time. Helping customers remember staff are simply doing their job can help here. For additional advice and support, reach out to The HR Dept. We're here to help.
---
Viruses aren't the only thing that spreads like wildfire. Negativity can too!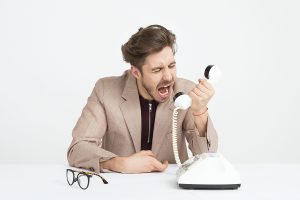 You've heard it said that laughter is contagious, but did you know negativity can be equally contagious?
This spread of negative emotions is called emotional contagion and it can be unhelpful in this pandemic-fuelled environment.
Constant negativity can lead to an increase in worry, anxiety and mental health issues for your workforce. Being aware of the mood in the office and mitigating negativity is important.
Encourage your workplace leaders to demonstrate positivity. Follow this up with workplace programs such as:
Meditation
Positive thinking
Stress management support
Feedback mechanisms
And helping employees become more emotionally aware
For help to deal with (or prevent) negativity in your workplace, contact The HR Dept.