Foul-tasting fare – how underpaying staff could land you in hot water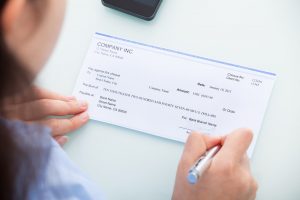 You've probably heard the news about high-profile chef George Calombaris underpaying staff. Not only has it damaged his reputation, it's also led to a Court-Enforceable Undertaking between his company MAdE Establishment (MADE) and the Fair Work Ombudsman.
Along with a need to backpay almost $8 million, MADE is required to make a $200,000 contrition payment. They must also self-fund external auditors to check workers' pay and conditions and post public apologies on social media, their website and in several newspapers.
Serious breaches in relation to payments under a modern award can result in fines of up to $630,000 per breach. Company directors and even senior employees are also at risk if they are involved in the conduct.
Employers underpaying staff may soon face jail time, with Prime Minister Scott Morrison stating the Attorney-General is drafting laws to deal with criminalising worker exploitation.
Research from Ascender shows that 22% of Australians have been underpaid so
Calombaris isn't alone. Several other well-known brands have come under Fair Work fire for underpaying staff, including Melbourne's Crust Gourmet Pizza Bar, 7-Eleven and Endota Spa Sydney.
While the franchisee of the posh day spas admitted to making unlawful salary deductions and underpaying penalty rates and entitlements, often underpayments are unintentional.
Simple administrative errors or failure to keep up with Fair Work changes could potentially land you with serious fines and penalties.
Underpayment can also lead to significant problems for staff. They can cause financial hardship and stress. They could also damage trust, reduce motivation, and lead to a zero 'care factor' with staff.
Disgruntled and disengaged employees are likely to be less productive, which will negatively affect your business's bottom line.
It's important to remember that a salary is an agreement. You are breaking this agreement by not paying employees the stated amount.
Salaries, awards and entitlements are complex and constantly changing. As in cases like Calombaris's, it's easy to make mistakes.
At The HR Dept, we understand payroll. Whether you're setting up new agreements or are concerned about potential problems, our experienced team can help to ensure you are compliant with all current regulations.
---
Clever ideas to prevent age stereotype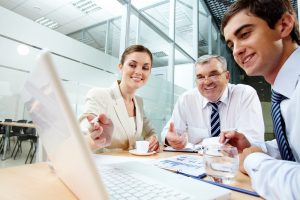 Some forms of discrimination might get more media exposure, but ageism in the workplace is one of the most common. The Australian Human Rights Commission reports that more than a quarter of Australians aged over 50 have experienced age discrimination in the last couple of years.
With Australians living and working longer, some workplaces now have four or even five generations of people working together.
Yet some workplaces maintain outdated and false assumptions about mature-aged workers such as, they are resistant to change or just waiting to retire.
Instead, employers should create a culture that considers the needs of workers of all ages. Some strategies to assist older workers include:
• offering flexible work arrangements, including things like job-sharing and phased retirement options
• providing career planning advice for all employees, including retirement planning sessions
• encouraging intergenerational collaboration and knowledge transfer by putting workers in multi-generational teams.
For specialist advice on helping your older workers, contact The HR Dept.
---
Oh baby! What you need to know about parental leave entitlements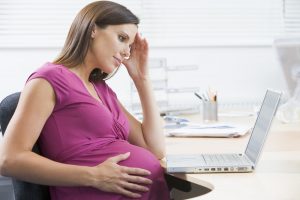 For employers, navigating parental leave entitlements can seem more complex than life with a newborn!
While legal obligations are important, good employers will want to support their employees with expanding families. This helps to ensure they are keen to return to work so you can maintain their valuable skills and experience.
Parental leave allows employees to take 12 months (and up to two years) off when:
• they give birth
• adopt a child under 16 years of age
• their spouse or de facto partner gives birth
Best practice organisations are going beyond their obligations with family-friendly parental leave policies. They are including things like extended paid leave periods, offering return to work bonuses and topping up government-funded leave entitlements.
Some employers are even implementing policies that aren't gender biased. Resource management company SUEZ, for example, is offering 14 weeks paid parental leave to the primary carer, plus four weeks paid leave for partners (secondary carers).
Kim Hall, SUEZ's Australia and New Zealand HR Director, said the new policy would better reflect their workforce's diversity and ensure equitable access to flexibility, career continuation and financial benefits.
Telstra have gone a step further, offering employees up to 16 weeks paid parental leave – whether they are the primary or secondary carer.
"We want every parent, regardless of gender, to be able to share caring responsibilities while maintaining their career," explained Telstra's Alex Badenoch. "This change removes the distinction between primary and secondary carers which are often linked to traditional gendered roles."
The HR Dept can help you create parental leave policies that meet legal requirements and ensure you retain top talent.
---
Grappling with gripes? Tips for managing workplace grievances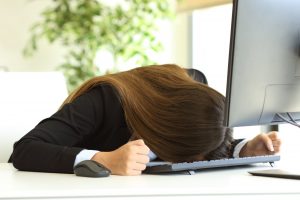 Airing minor workplace hassles over Friday drinks is one thing, but what about when there's a genuine grievance?
The way employers handle complaints can significantly impact the employer-employee relationship, workplace culture and the organisation's reputation.
A workplace grievance is a formal complaint raised by an employee. It may be against another employee or the employer.
It can include allegations of harassment, bullying and discrimination as well as matters relating to employee management and organisational changes.
It's essential for employers to recognise grievances and manage them fairly, transparently, confidentially and efficiently.
Employers are advised to have a current workplace grievance policy to define a grievance, outline the step-by-step resolution procedure and what happens once the situation is resolved.
This will reassure employees that a fair and formal process is available for their concerns.
For help in creating a policy that suits your needs, contact the expert team at The HR Dept
---
Device dilemmas? Managing personal mobiles at work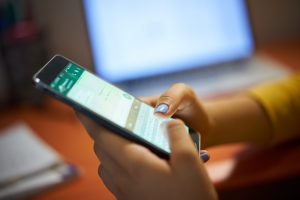 If you're wondering whether your employees' mobile phones are surgically embedded into their palms, you might have a problem. Workers of all ages may take their device habit into the workplace.
This is where a mobile phone policy is vital. Clearly laying out expectations around personal device use at work helps to avoid any confusion or misunderstandings.
It's also crucial to document that staff have received and understood the policy.
Last year, an unfair dismissal claim around zero-tolerance mobile use was upheld because of inadequate documentation.
Contact The HR Dept for help to create a clear personal device policy.