New family and domestic violence leave entitlements – all you need to know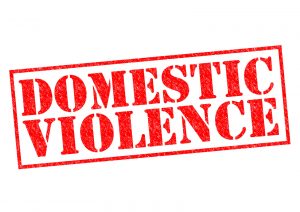 In recognising the serious and widespread problem of family and domestic violence in Australia, the Fair Work Commission has updated awards to include a new leave entitlement.
Family, domestic and sexual violence are a major welfare issue. Recent statistics from the Australian Institute of Health and Welfare have shown that violence by an intimate partner causes more illness, disability and deaths than any other risk factor for women aged 25–44.
Nor are men immune, with one man each month being killed by a current or former partner in the two years from 2012–14.
The new clause will allow most employees to take five days of unpaid leave to deal with family and domestic violence. It's aimed to empower victims to seek the help they need, without threatening their work situation. It took effect on 1 August 2018.
Employees can use the leave to deal with the impact of family and domestic violence, including things like making arrangements for their own (or a loved one's) safety and attending court hearings.
Some of the key things you need to know about the leave include:
It will apply to all employees, including casuals
The full five days will be available to all employees, regardless of whether they work full-time, part-time or casual (in other words, it is not pro rata for part-time or casual employees)
It will be available in full at the start of each 12-month period – rather than accruing over a year of service
It will not accrue from one year to the next
There are some exceptions to the entitlements, such as enterprise awards. If an employment contract or workplace policy provides less than the minimum entitlement in the applicable award, the award entitlement still applies.
The HR Dept can help you understand the implications of the new leave entitlements for your business and work with you to ensure you comply with implementing them.
For further advice on ensuring victims of family and domestic violence in your workplace can receive their entitlements without unnecessary business disruption, contact The HR Dept today.
---
Essential tips for a happy and healthy workforce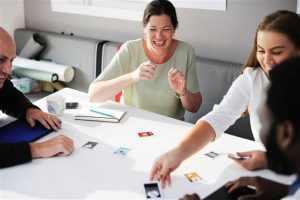 It's no secret that mentally healthy workers are more productive. Promoting good mental health is not just a nice thing to do – it's a smart business decision.
The Mentally Healthy Workplace Alliance was established in 2013 to encourage – and provide resources for – mentally healthy workplaces.
Their suggestions for managers include:
Using online resources to educate your employees about mental health
Speak openly about mental health in the workplace and encourage others to do the same
Communicate your commitment to privacy and equal opportunity
Develop a mental health and wellbeing policy
Minimise workplace risks to mental health, such as job stress
If you are concerned about an employee, have a conversation with them
Contact The HR Dept for advice on making your business a mentally healthy one.
---
Manager's email goes viral (for all the wrong reasons)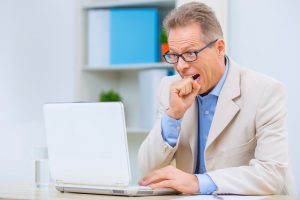 Ever dreamed of having your emails to employees go viral? It happened to one Sydney boss, for all the wrong reasons.
The outrageous outburst by Marcus Wood, the director of Mars Recruiting, was reported in The Guardian.
Wood's email to staff included a rant about under performing staff "getting on my tits" and threatening they would have their "sorry asses fired and slung out the door in under 3 months".
After confessing he was the author of the self-described "Gordon Ramsay meets Donald Trump-style email rant", Woods claims to have learned from the experience after the leaked email went viral.
Moral of this story – if you want to avoid making a public apology (or winding up in court), think before you press send.
When staff performance issues get you down, don't deal with it yourself. Contact The HR Dept for help.
---
What to do when an employee doesn't return from holidays?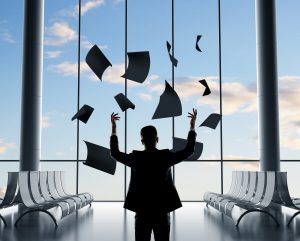 Everybody looks forward to their annual holiday. So much so that some find it a struggle to return to work and the routine of everyday life afterwards. But if an employee heads off on holiday never to be seen, or heard from again, this could be abandonment of employment at the employee's initiative.
As an employer, how will you know that an employee has abandoned their employment?
It can be hard to prove as there could be many viable reasons as to why they have not returned to work. Abandonment of employment can usually be concluded when an employee's actions (or inactions) indicate that they do not wish to return to work.
A lack of communication on the employee's part can make this a cloudy situation. So you will want to make sure you have followed all the necessary steps before concluding the employee has no intention of ever returning to work.
Before you choose the dismissal route, it's worth noting that all employees are protected against unfair termination under the Fair Work Act. So, to cover yourself, you'll want to be sure that you made every effort to clarify the situation before making any risky assumptions.
There are a series of steps that you must follow before concluding abandonment of employment:
Consider the circumstances of the absence, including its length and the reasons surrounding it. Has the employee tried to make contact?
Attempt to make contact with the employee. Try calling or emailing the employee and keep a record of attempted contact.
Send a letter. Explain via letter that the employee is taking unauthorised absence and that an explanation of absence is required. Set a date for the employee to respond or report to work by, otherwise employment abandonment may be accepted.
Repeat the previous steps to show every effort has been made to communicate with the absent employee.
Send a final letter. If no contact has been made by the employee after following the above steps, send a signed for letter which clearly determines that after several attempts to contact the employee, you have accepted they have abandoned their employment.
For advice on what to do if the employee responds, or to check the process against a specific award, call your local expert at The HR Dept.
---
Is your Fair Work statement up to date?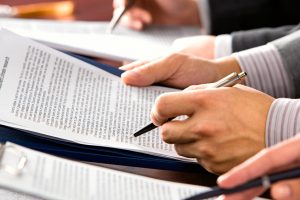 With updates to the Fair Work Statement every year, keeping on top of yours can be a hassle.
The Statement forms part of the National Employment Standards (NES) and gives employees a clear framework for understanding their employment.
A vital part of the Fair Work Statement is the National Employment Standards. These outline ten mandatory employment standards that must be given to every employee, regardless of their award, contract type or contract length.
WorkPro – an online platform for managing workforce compliance – enables you to deliver the Fair Work Statement as a mandatory online task for your worker to read and accept. It also records their response.
WorkPro also automatically updates the Statement each year, making it a quick and easy way of ensuring compliance.
The HR Dept offers WorkPro so speak to us about how it can streamline the key aspects of your workplace compliance.
---
More work in less time? Lessons from the four-day week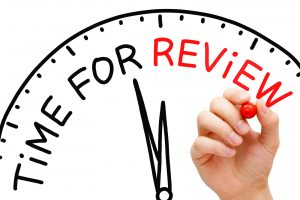 While most employees dream of working less without sacrificing income, one New Zealand company made this a reality. The company's founder had the idea for the trial after reading that workplace productivity could be as low as one-and-a-half hours per day.
The results were surprising. Not only was job performance maintained (even increased) over four days, stress was reduced by 7% and work/life balance improved by 24%. Job engagement and satisfaction also increased.
The four-day week may not be for everyone but offering flexible work arrangements can be a great start towards achieving the same outcomes.