As the weather starts to cool down, it's time for many workplaces to take stock. This is especially pertinent as JobKeeper came to its official end on March 28, 2021. With the loss of the JobKeeper safety net, many businesses will need to reassess their workforce requirements, with HR departments needing to be fully aware of the legalities around restructuring the workforce post-JobKeeper. If you're unsure about your rights and responsibilities as an employer, or just want to make sure you're doing the right thing by your employees, then have a chat to the HR Dept.
News: In human resources news from around the world, Spain is set to become one of the first countries in the world to trial a four-day working week.
The four-day week is an optional initiative and it's open to all companies who are willing to take part. While specific details are yet to be confirmed, companies that trial the scheme will reportedly have costs covered at 100 per cent for the first year, falling to 50 percent for the second year and 33 per cent for the third. We'll be watching this develop with interest!
News: New research by Qualtrics revealed that the top driver of employee engagement has changed over the last 12 months.
In previous surveys, confidence in senior leadership and their ability to give employees a clear direction of where the company is heading has come out on top. But Qualtrics' latest employee experience trends indicated that after the pandemic, employees' sense of belonging has become the biggest driver of engagement.
News: From 1 July 2021, the Superannuation Guarantee is increasing from 9.5% to 10%.
In coming years, superannuation rates are set to increase as follows:
1 July 2021 – 30 June 2022 = 10%
1 July 2022 – 30 June 2023 = 10.5%
1 July 2023 – 30 June 2024 = 11%
1 July 2024 – 30 June 2025 = 11.5%
1 July 2025 – 30 June 2026 = 12%
Employers should budget for these increases, which may coincide with wage increases. The existing eligibility requirements for superannuation payments to employees still apply.
---
Formalising an Employee's Position? Here's What You Need to Know.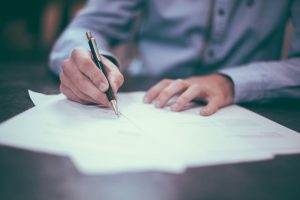 Formalising an employee's position can seem a daunting process, especially when faced with terms such as contracts, agreements, awards and employment standards.
Employment Contracts
Employment contracts are formal agreements that establish the agreed terms and conditions of an employment relationship. They should clarify at least:
Position title
Working hours
Remuneration
Notice periods
References to any Modern Award or Enterprise Agreements that may apply (more of these later!)
National Employment Standards
The NES lists the 10 minimum conditions for all employees under the national workplace relations system. These conditions are:
Maximum weekly hours of work
Requests for flexible working arrangements
Parental leave
Annual leave
Personal/carer's leave and compassionate leave and family and domestic violence leave
Community service leave
Long-service leave
Public holidays
Notice of termination and redundancy pay
Fair Work Information Statement
Modern Awards System
In employment law, the modern awards system provides for minimum employment standards which are applicable in addition to the National Employment Standards (NES). Modern Awards outline the entitlements of employees including wages and conditions based on industry and occupation.
Enterprise Agreement 
These set out the minimum terms and conditions of employment in addition to any applicable Modern Awards – while they can override an award, they cannot contain anything less than the NES.
Enterprise agreements must meet the 'better off overall test' (BOOT) when compared to the relevant award. In reality, this means that the employee must be better off financially when entering into the agreement than they would have been under a Modern Award.
---
Why an HR Audit is Important for your Small Business?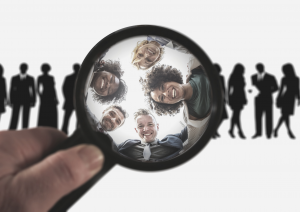 An HR audit is not something you need to do yourself. The HR Dept can conduct a HR audit for your company for free, to evaluate your processes and ensure your business is:
Compliant: A comprehensive HR audit is important because it assesses recruitment and selection processes, as well as how your small business deals with terminations and redundancies.
Performing: An HR audit can take a close look at staff performance, to ensure that your team leaders and managers are coaching and mentoring appropriately.
Paying appropriately: An HR audit determines whether your salaries and wages are competitive, and ensures the benefits you're offering are appropriate, legal and competitive.
Classifying employees correctly: An HR audit can help you determine how an employee should be classified – whether that's as a casual or permanent member of staff.
Retaining staff: An HR audit can identify reasons why employees may be leaving.
---
Life After JobKeeper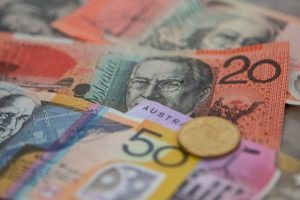 Consider the following points if you're restructuring your workforce post-JobKeeper:
Redundancies: A position can be made redundant if the employer no longer needs the particular job to be done by anyone, or the employer becomes insolvent or bankrupt.
Reducing hours: Once JobKeeper ends, employees will have an automatic right to return to the hours they were working prior to any JobKeeper Enabling Stand Down Direction.
Casual employees: With casual employees, employers are generally able to vary their hours as they see fit. If this means that a casual employee can no longer be offered any hours due to JobKeeper ceasing, then employers can do this.
---
Social Media: When Sharing Becomes Oversharing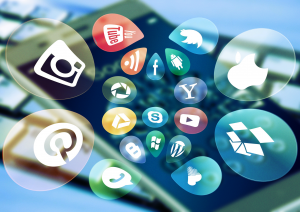 Social media has been a popular way of keeping in touch with distant family and friends for years. It is perhaps unsurprising then, that usage of social media skyrocketed in the past year while other more traditional forms of socialising became limited during lockdown.
People are not just turning to social media to stay in touch, but to stay informed on breaking news or follow online fitness classes with gyms being closed. New trends have emerged too, with whole households uploading comical dance routines to the breakout app of 2020, TikTok.
During the pandemic, numerous reports have emerged of employees claiming to have been fired over viral videos posted to social media. Bad behaviour has included: revealing company secrets, arrogantly flouting COVID rules and bad-mouthing customers. We are sure you can imagine many other ways of acting up whilst in uniform too. These employees have fallen foul of oversharing and paid the price.
In 2021, one of the most important ways for a business to protect its reputation and confidentiality is to have a robust social media policy in place. This then needs to be communicated to all employees. Staff are going to use social media, that's a given. Indeed, keeping connected with others can be helpful at a time like this. However, a policy helps to clarify conduct and the consequences of any social media misconduct whilst in your employment. This kind of policy is an important tool, should you be faced with an awkward case of oversharing.