Over 80% of working mums are seeking flexible work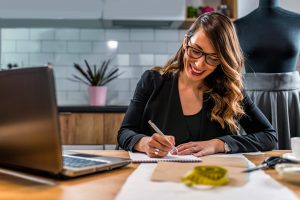 It's no secret that satisfied employees are more productive. But a new survey has shown just how crucial flexible work arrangements are for keeping working mothers happy in their roles.
The study, by JustMums Recruitment, found that 83% of women trying to balance their career with parenthood wanted flexible work in their next role. Additionally, 70% of respondents said they wanted to change employers because they had been denied their request for flexible work. One respondent claimed she was given a flexible schedule, but only "ended up doing a full-time role in part-time hours."
Significantly, nearly 50% of respondents said they had experienced unfair treatment or discrimination at work, like being overlooked for a promotion or pay increase. This unfair treatment can start early – 14% of respondents claimed they faced bullying or harassment during their pregnancy.
This was the case for Tania Zarak, a former Netflix executive who is suing the company after they reputedly fired her when she disclosed her pregnancy in November 2018.
JustMums said they were "shocked" to discover that almost half of working women were discriminated against.
Retaining parents in the workplace is a smart business decision – it enables companies to benefit from the skills of experienced staff. As JustMums said, "Employers who offer flexible work arrangements and a family-friendly workplace will continue to attract and retain the top talent in the market."
Options that women are reportedly looking for include working part-time hours, working from home, working within school hours, job-sharing and working flexible full-time hours.
Maintaining contact with employees on parental leave can also help to reassure them that they remain valued members of the team.
When done well, a parental leave policy is a win-win – new parents can remain in the workforce, and employers benefit from retaining their experienced staff. This helps businesses to improve productivity and reduce staff turnover costs.
Developing family-friendly policies takes time and expertise. The HR Dept is experienced in all aspects of workplace policy development. Call us to help you develop a plan that's beneficial for your staff and your business.
---
Can I fire an employee on probation without Fair Work fears?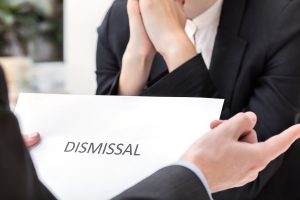 Some employers have a misconception that dismissing an employee during their probationary period protects the employer against future claims. However, this isn't always the case, and employers doing so risk legal proceedings being brought against them.
In a recent case, the Federal Circuit Court of Australia ordered an employer to pay $10,000 in compensation to a former supervisor who was dismissed five months into her probationary period.
The supervisor made a claim under the general protections provisions of the Fair Work Act, which prohibits employers from taking adverse actions against an employee for prohibited reasons. In this case, the employer was unable to provide adequate proof of why they had terminated the employee and they were found to have contravened the Fair Work Act.
This case highlights the importance of always providing a reason for dismissing an employee, even during their probation.
The Fair Work Act is complex and shifting. Let the HR Dept help you with expert and up-to-date advice.
---
Workplace stress stealing hours of staff productivity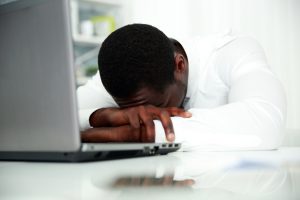 Stress is rife in the workplace and it impacts not only the wellbeing of your employees, but your bottom line. A report has shown that, on average, more than one in five employees spend at least five hours of work each week thinking about stressors. A further 50% lose at least an hour of work weekly due to stress.
Employees who are worried about their finances, job or health tend to be less focused at work, leading to underperformance.
The study of full-time workers, led by US insurance company Colonial Life, found that 41% of employees experiencing stress reported being less productive, and 33% were less engaged. 14% were absent more often.
Laurie Mitchell, the Assistant Vice President for global wellbeing and health at Colonial Life, noted that employers need to pay attention to the emotional wellbeing of their staff.
Stress also features prominently in unfair dismissal and discrimination claims. Unlike obvious injuries, stress-related issues can be difficult for employers to identify, and therefore to manage.
It can be risky to dismiss an employee due to a stress impairment. Your policies and procedures around managing stressed employees will be closely scrutinised. To minimise risk of facing a legal claim, employers should prioritise looking after their stressed employees.
More importantly, considering reasonable adjustments you could make to accommodate the needs of your workforce will enhance their wellbeing and the productivity of your business.
This could include strategies like providing flexible work arrangements and promoting mental health in the workplace.
The HR Dept can advise you on approaches to help keep your staff – and therefore your company – performing at their peak. Contact them today.
---
The secrets to attracting top Millennial talent

With Millennials being the fastest growing demographic in the workforce, you might be wondering how to attract and maintain their talent.
Millennials have different career priorities than their forebears, with flexibility and work-life balance being top factors.
Accounting firm Ernst & Young have heeded the advice for attracting Millennials and are offering employees flexible arrangements like working full-time during school terms and taking time off for holidays.
Ernst & Young's employees can also take self-funded "life leave" for up to 12 weeks to pursue other interests such as travel, training or volunteering.
"We're innovating so we don't lose these people while they pursue passions outside of work," Kate Hillman, People Partner at Ernst & Young Oceania, told the Daily Mail Australia.
Attracting and maintaining top Millennial talent is different to recruiting other demographic groups. Contact The HR Dept for help with finding people who will be an asset to your company.
---
New guidelines for managing complex employment abandonment issue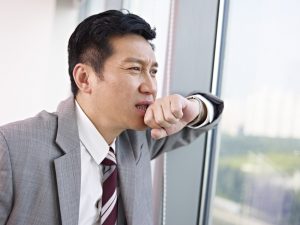 Abandonment of employment is a complicated area. To help guide employers dealing with unexpectedly absent staff, the Fair Work Commission recently released a decision commenting on the procedural issues surrounding it.
They recommend employers take several steps before assuming that employment has been abandoned, including checking with all their managers and attempting to contact the employee by phone and then email or registered post if there is no response.
Employers need to be aware of the provisions governing their staff member's employment and keep written records of the absences and attempts at making contact.
If you suspect abandonment of employment, The HR Dept can provide expert advice.