The HR Dept Eastern Suburbs Sydney provides human resources support to small and medium sized businesses just like yours. By choosing to work with us, you'll have access to expert HR advice and support from Director Esther Colman, an HR professional with over 20 years' experience across a wide range of industries.
What makes us different?
We're not a call centre, we're a small business based in the Eastern Suburbs; local to you and passionate about helping SME's thrive through offering pragmatic and personal advice to you and your business. We're here to support local businesses with the everyday people problems that they face.
Qualified experts
Esther has over 20 years' HR generalist experience, holding senior HR roles in both Australia and the UK. She holds a B.Sc. Management Studies degree and a Diploma in HR Management. Esther has worked at a senior management level gaining a wealth of knowledge and experience in areas such as employee relations, performance management, recruitment, training, change management and HR policy and procedure writing. Her experience has given her a solid all-round knowledge of the critical HR generalist issues that businesses face.
A local comprehensive service tailored to your business
Our local and comprehensive HR service comes at a fraction of the cost of hiring an in-house HR professional often employed by larger businesses. Our approach is simple; we'll really get to really know and understand your business to enable us to find the best and most cost-effective solution. We are passionate about small businesses, and helping them to navigate through complex employment legislation, rules and regulations. We believe that by outsourcing your HR, you're in a better position to do what you do best and grow your business.
Our core offering is a pay monthly, all-inclusive HR Solutions+ service for businesses wanting an ongoing retained service. As a user of this service you'll have access to unlimited telephone and email advice. This comes as standard with our Employers Indemnity Insurance; covering costs of any Fair Work proceedings if you've followed our advice from the outset.
How can we help?
Our services cover everything to do with employing people and will help you prevent people problems or resolve problems when they do occur. The HR Dept Eastern Suburbs Sydney can assist you with:
• Award interpretation
• Employee letters
• Team / Staff Handbook
• Employment Law
• Employment Agreements (contracts)
• Policies and Procedures
• Recruitment
• Training and Development
• Leadership and Management Development
• Performance Management
• Disciplinary and Grievances
• Workplace Investigations
• Remuneration and Employee Benefits
• Deed of Releases
• Restructuring and Redundancy
• Employee Engagement
• Organisational Change Management
• Absence management
• Performance Appraisals
Whether you need regular day-to-day advice, support for a one-off project or you feel your company would benefit for a free no-obligation HR health check, please do get in touch on 0423 326 774 or 02 8052 3355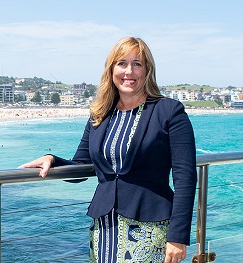 Looking for expert HR support?
We can help you focus on your business by taking care of all your human resources needs.

Let us know how we can help or ask about our free initial HR review.
Preventing People Problems
Subscribe to our monthly newsletter
| Colman HR Pty Ltd ACN 627 947 264 trading as The HR Dept Eastern Suburbs Sydney ABN 43 627 947 264
Copyright © 2017 - 2022 HR Franchise Group Pty Ltd trading as The HR Dept Australia